CLEARWATER DAYS -- Kamiah's 83rd Annual Barbecue Days are happening this weekend. Events begin Thursday with the Victorian High Tea at Higher Grounds Coffee on Hill Street and continue throughout the weekend. With construction of the Kamiah clinic in full swing, some of the events normally on Idaho Street will shift to Main Street this year.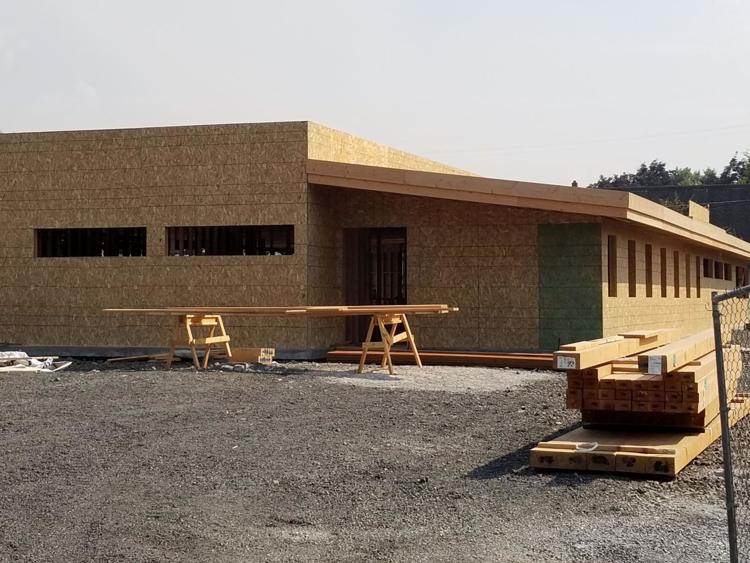 Saturday morning's parade will include an entry by "Norma Staaf for Mountain View School Board" with Tim McDonald of Harpster, leading our pickup truck with his motorcycle for the third parade of the season. I suspect "Doug Ulmer 4 Sheriff" will also be there. I don't think he's missed a chance for a parade all summer! The youth zone will be happening again on Saturday from 1 to 8 p.m. with bouncy features, climbing tower and other fast-paced kids' activities. Last year I volunteered to oversee the inflatable obstacle course. It was wild, with so many kids wanting to play. Great to see kids running, jumping, laughing, forgetting about their phones and their troubles for a while. Saturday evening from 5-7 p.m., is the festival's signature event, the free barbecue dinner. Street dances with live music Friday and Saturday night, beer garden, quilts, art, HOSA fun run, really a celebration of the town. Everyone is welcome!
Announced in December, the Big Cedar School in Idaho County was named to the National Register of Historic Places. The historic schoolhouse is one of more than two dozen structures and sites in Idaho County listed in the register, the purpose of which is to recognize their importance and provide honorific designation, while increasing public awareness and appreciation for these properties.
The women of the Big Cedar Homemakers invite you to their annual Navajo taco feed at the Big Cedar Schoolhouse on Friday, Sept. 6, from 5-7 p.m. For only $5 you get a fresh, hot frybread taco with beans, veggies and toppings, a dessert taco and a beverage. Yum! Raffles for firewood, jewelry and gift baskets will be happening after dinner. I was amazed at the crowd that gathered for this event last year. With so many events in the towns, it's really nice to have an event like this up in the hills. The event is a fund-raiser to support maintenance on the buildings and grounds.
The Homemakers group and others who have worked to preserve the old schoolhouse encourage people to rent the building and associated picnic shelter for events throughout the year. Call Susan at 208-926-4704 about renting the schoolhouse.
Leafing through the Lewis and Clark State College continuing education listings this weekend, I was happy to see that Danny Crandall of the Kamiah area is offering a class on crocheting with plarn. What the heck is plarn? It is yarn made from plastic bags, you know the kind you get your groceries in that pile up in your closets. Ms. Crandall, a self-taught artist in the Kamiah area creates coasters, growler carriers, purses, wallets, birdhouses, etc. from plarn. If you happen to stop for a beverage at beer:30 taproom in Kamiah, Brian uses her coasters under the drinks he serves. Danny also has other plarn-made items for sale at beer:30. Upcycling describes using something that is trash and turning it into something attractive and useful and Danny's plarn work does that!