CLEARWATER VALLEY -- I spent some time at the exhibit, "Native Voices, Native People's concepts of health and illness" at the Kamiah High School library last week. This fascinating exhibit includes five stations with headphones where you can listen to short video clips with more than 100 interviews with tribal leaders, healers and educators from various tribes throughout the United States.
KAMIAH -- Kamiah High School has been selected in a competitive application process to host a traveling exhibition sponsored by the American L…
It's set up so you can pick which themes and which speakers to follow so you can customize your experience. This is a national exhibit making its only Idaho stop, here in Kamiah. The public is invited to interact with the exhibit during the school's culture fair on May 13, from 3-6 p.m., or by appointment during the month of May. Contact Colleen Olive at colive@kamiah.org for more information or to schedule a time to see it. Mrs. Olive is thrilled to have received a grant to bring the exhibit here and hopes that many people will enjoy it.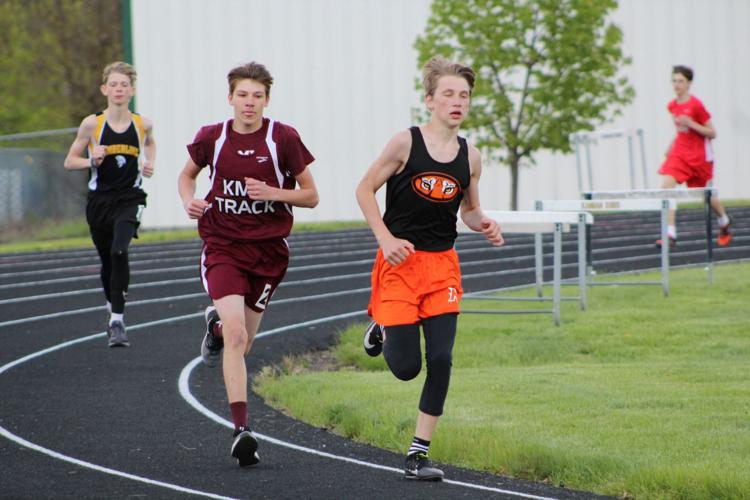 I had a fun time at my first middle school track meet in Kamiah last Tuesday. I watched Kubs distance runner, Graham Marietta, win both the 1,600 meters and 800 meter runs by impressive margins. In the 800 meters, Kubs sixth grader Jack Engledow placed 2nd behind Marietta. A quartet of Kubs runners swept the girls 800 meters with Logan Landmark, 1st, Karlee Skinner, 2nd, Reesa Loewen, 3rd and Kelsee Hunt, 4th. Loewen won the 1,600-meter race in a close finish earlier in the meet.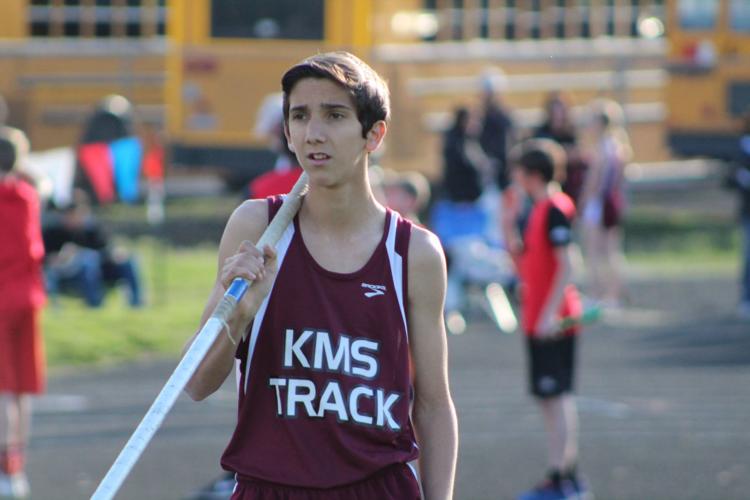 In the sprint races Colton Sams won the boys 400 meters, while Kadey Hix placed 2nd in the 200 meters. The Kubs Brady Cox made hurdling look easy, blazing past his competitors winning both the 75-meter and 200-meter hurdle races while Laney Landmark won both of the girls hurdle races. Laney Landmark led a girls Kubs team with Reesa Loewen, Logan Landmark and Ashlyn Schoening winning the 4 X 400 relay in a thrilling finish over Orofino by less than ¼ of a second. In the field events Porter Whipple won the discus while William Millage won the high jump. Logan Landmark, Reesa Loewen and Addison Skinner placed 1-2-3 in the pole vault.
The Kubs Middle School team includes some excellent athletes. The eighth graders will be moving on to high school competition next year, but some of the 6th and 7th graders have been making their mark this year and will remain on the Middle School team next year. Sadly, the Kamiah Middle School students will lose their current school building next year since the voters didn't pass the levy. Kamiah schools will still have one of the nicest track and field facilities in the area, thanks to generous donations from local people who raised money to resurface the track last year.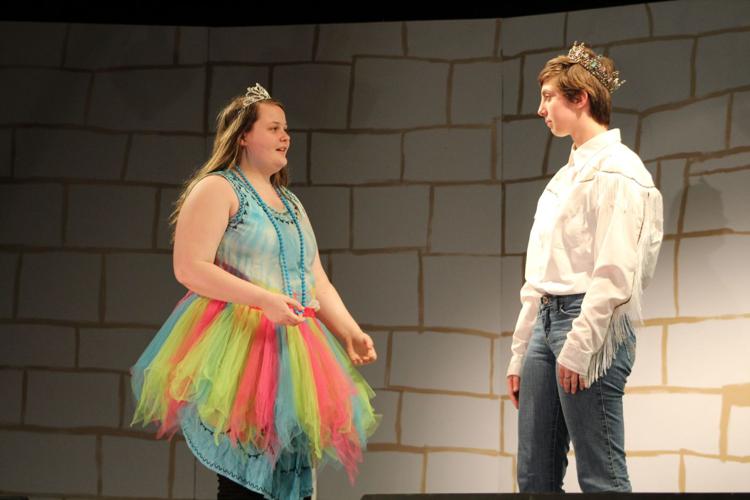 On Thursday I laughed all the way through the Kamiah Characters play, "Typecast." This play is about a high school drama group putting on a play. When the director unexpectedly goes to the hospital, directing falls to Coach Ball (Octavio Serecero). Due to a miscommunication, everyone is cast in a surprising part. Coach Ball dubs them with names based on their behaviors. With a little encouragement, the Diva, (Laura Dow) learns to share the stage, while plain Jane (Kara Dow) learns to come out from behind the scenes to take on the leading role. A punked out slacker (Kennedy Farris) learns to take an interest in other people. The quiet one (Hailey Wilson) finds her voice and speaks out while the nice one (Sarah Bytheway) learns to love playing the evil stepmother. Though initially upset about being miscast, they all rise to the occasion to put on a play called "Cinderwhite", based loosely on Cinderella. They learned that you don't have to be perfect, you just have to put yourself out there and try.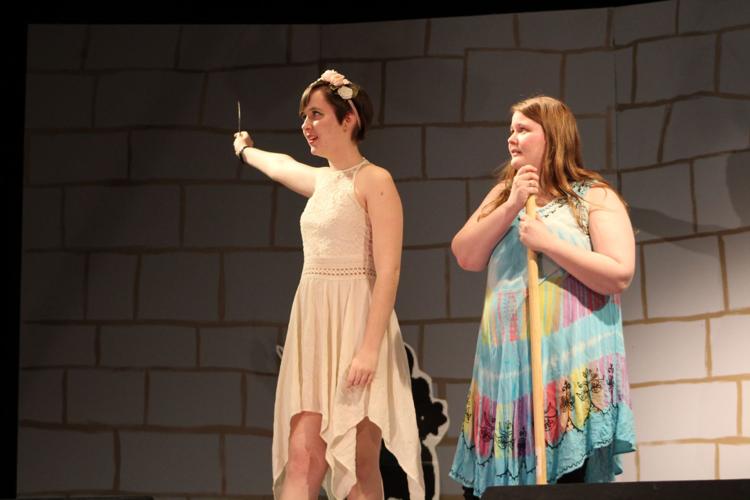 Kamiah high school math teacher, Mr. Jody Dow and language arts teacher Ms. Taylie Hopkins directed the play, with Hopkins also playing a role in the play. Great to see the students lose themselves in their character and be someone else for a while. It's wonderful that these two teachers dedicate their time to work with the Kamiah Characters.
A reminder of a few events this week, the Kooskia Ambulance crew welcomes community members to their first community night out fund-raiser on Thursday, May 9, from 5 to 8:30 p.m., at the Kooskia Emergency Services building at 104 Front Street. The event includes a chicken burrito dinner and a beverage for $5, free health screenings, kids activities including a bounce house, equipment demonstration and tours of the emergency services building and emergency vehicles.
Friends of the Elk City Wagon Road invite you to their annual "Dessert at the Museum" event on Saturday, May 11, at the Wagon Road Museum in the Grange Hall in Clearwater from 1 to 4 p.m. Come enjoy a dessert and beverage and check out the museum and learn about some local history. The museum includes historic photos of the construction of the Wagon Road, built in the late 1800's to haul supplies to booming mining camps between Clearwater and Elk city. It includes artifacts and other items associated with the Wagon Road and local area.