CLEARWATER VALLEY -- A little rain didn't dampen the spirits of the Clearwater Valley High School students who enjoyed the homecoming parade with queen candidates dressed in their finery riding on the hoods of various vehicles down Main Street and each class showing their team spirit on a group float.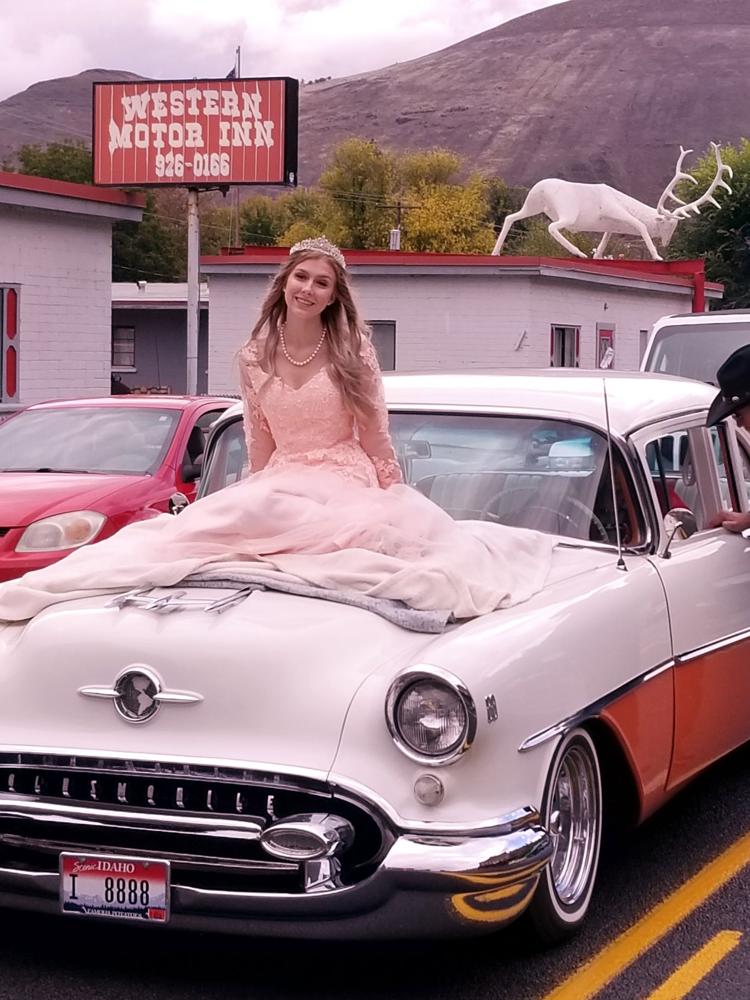 After the parade we headed indoors for the chili cookoff, a fund-raiser for the National Honor Society. Since booths were supposed to represent a decade or show Ram pride, mine did both with a "back-to-the-land" butt (rams') heads chili featuring local beef from my Harpster neighbor 2 Lazy H Ranch (Sue Hagle), with my own fresh garden vegetables and a display of my 1979 senior year.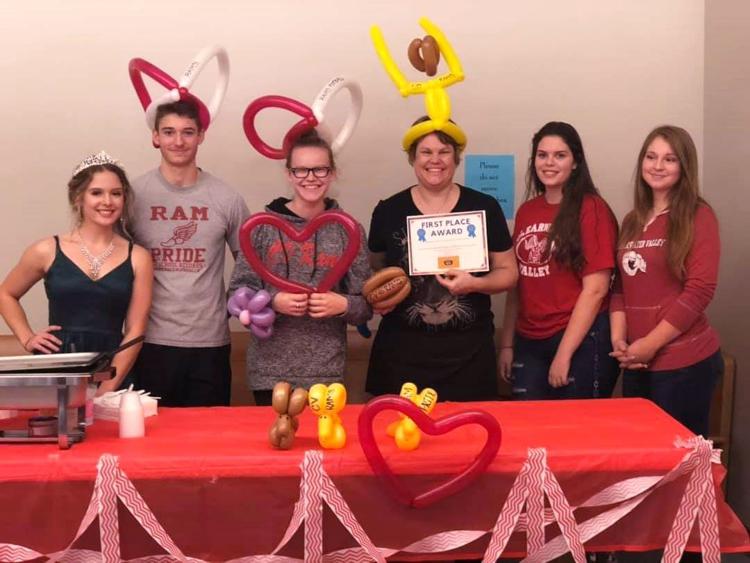 I had fun meeting Jemima Farris and Mikayla Farris representing the Kooskia Café in the booth next to mine. In addition to great chili, Jemima delighted young people by twisting balloons into clever shapes including rams, footballs and goal posts, earning her the "best decorated booth" honors.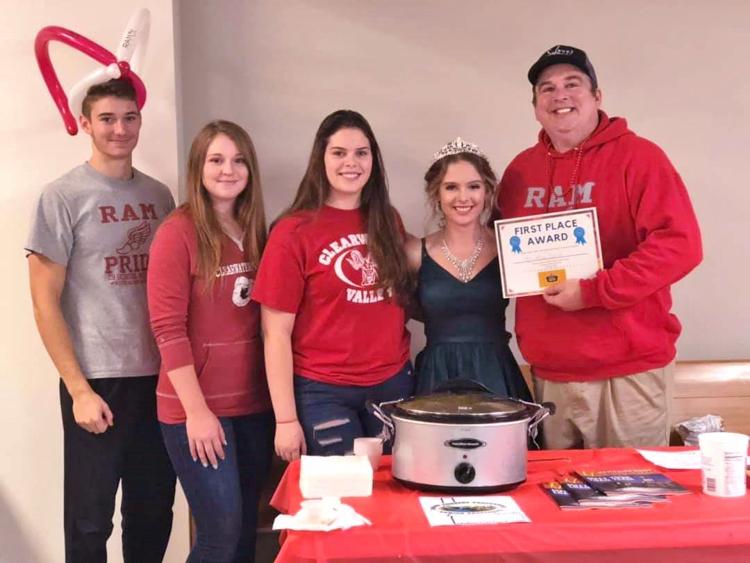 Mike Smith scored the "best chili" honors. When I congratulated Mike, he told me sheepishly that when your daughters, a few of their boyfriends, your dad and your wife all attend the event, you are bound to get a few votes. And he makes great chili!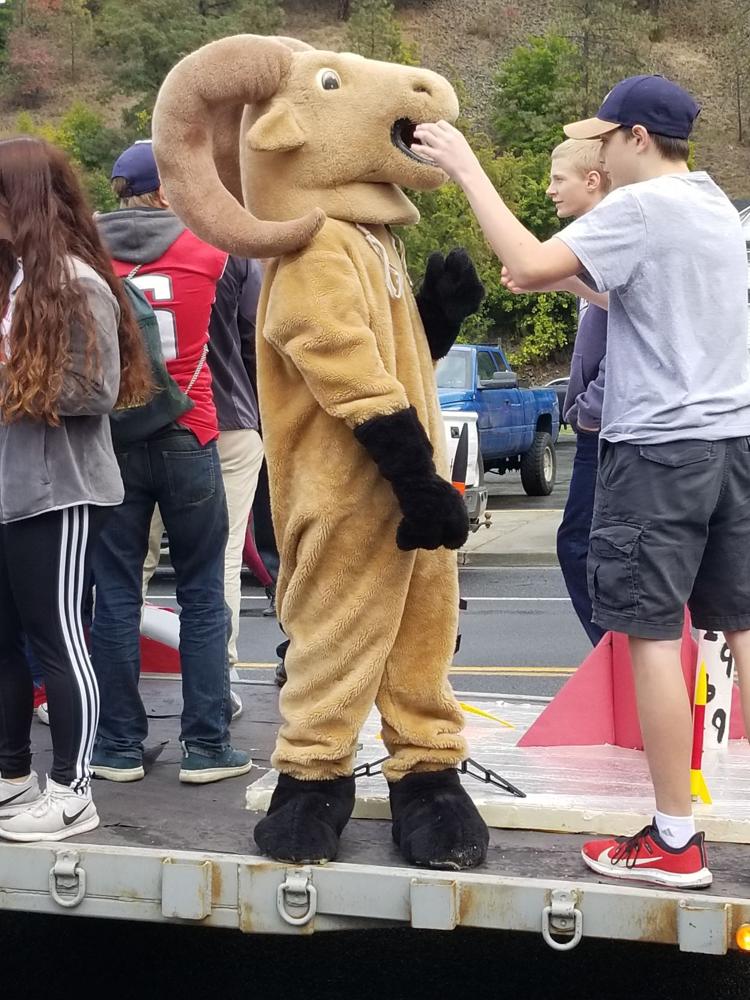 I noticed a young woman with a nice camera and reporter's notebook at the event. When she stopped at my booth to ask a few questions I learned that she is a journalism student at Washington State University sent to Kooskia on Friday afternoon to do some rural reporting. They were chatting with Dena Puderbaugh at the Kooskia Library when they noticed some commotion in the street- the homecoming parade. Hope she got some good shots and interviews while in Kooskia. The National Honor Society student group -- Martha Smith, Dakota Gorges, Laban Francis and Paige Morrow -- stopped by each booth to personally thank each chili chef for contributing to their event. Who says kids don't have good manners these days; these four sure do. The CV Rams showed their dominance on the football field with a resounding 56-14 victory over Genesee. Hailie Roy and Christian Fabbi were crowned queen and king at halftime.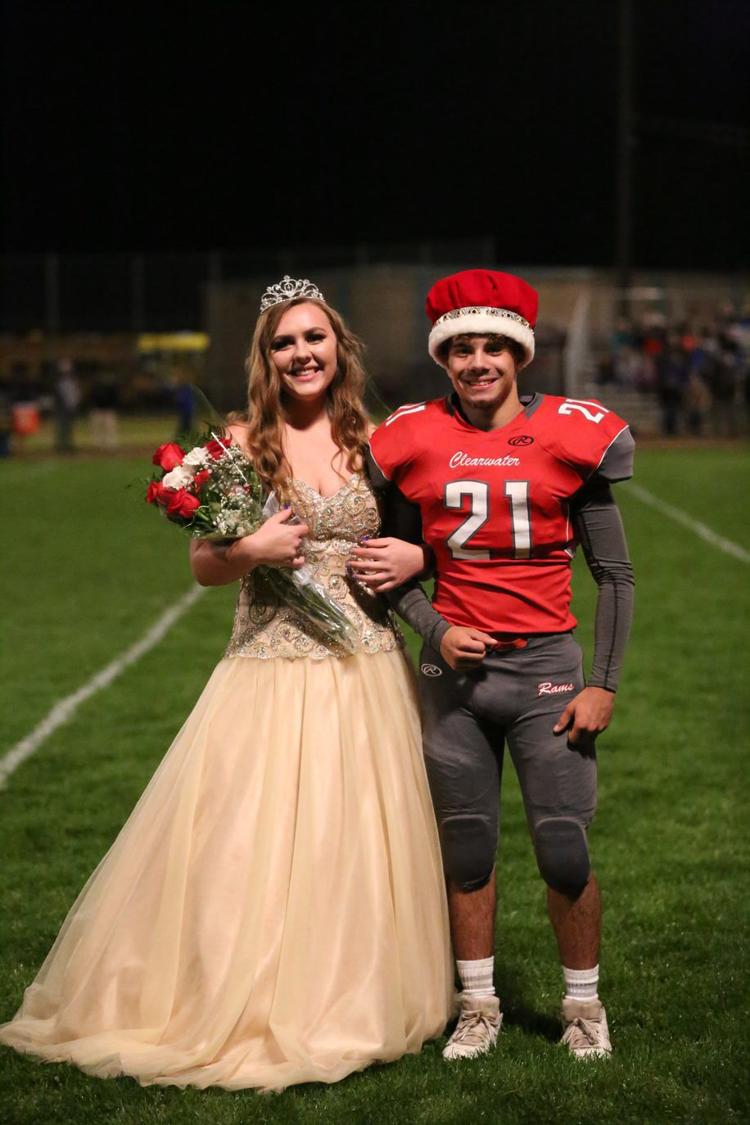 Saturday night we headed up to the annual Clearwater chili feed at the Grange Hall in downtown Clearwater, a fund-raiser to maintain the grange building. This is one of the big three events that the locals host up there, with the Groundhog Day Breakfast in February and the Elk City Wagon Road Days in July. A nice variety of chili and cornbread and some tasty desserts, it was hard to choose. Events involving good homemade food and real, face-to-face conversations are the best.
Also, on Saturday, the Clearwater Valley-Kamiah cross-country runners headed to the Inland Empire races in Lewiston to face some tough competition with runners from some big schools- Lewiston, Clarkston, Moscow and Sandpoint, to name a few. In the middle school races, 8th grader Tug Loughran placed 11th while 7th grader Jack Engledow came in 22nd in the boys races, 8th graders Laney Landmark and Reesa Loewen placed 6th and 14th in the girls race. Clearwater Valley senior, Melanie Gianopulos, placed 25th in the girls race and junior Preston Amerman placed 35th. Great job runners!
This coming weekend Friends of Kooskia Library is sponsoring a talk by Roger Amerman, of the Choctaw Nation, an artist, geologist and ecologist who will describe native plants important to tribal members of the Columbia Plateau, their uses and social/spiritual connections. This free program begins on Saturday, Oct. 12th at the Kooskia community center at 1 p.m. and will last approximately one hour with refreshments afterwards. Amerman lives near the South Fork of the Clearwater River with his wife Carolyn, a Nez Perce tribal member, and their youngest son, Preston, who is noted above as a fast cross country runner at Clearwater Valley High School.
Sara and Mark Fernandez invite you to the grand opening of their new store the "Kooskia Outpost" at 11 Main Street (main floor of the old opera house) on Sunday and Monday, Oct. 13 and 14. The first 50 customers will receive a gift bag. An array of bedding and bath items, natural supplements and organic personal care items, kitchen gadgets, candles, wooden children's toys and a small selection of books, including Bibles, line the shelves. They will to be open Sundays through Thursdays from 11 a.m. to 6 p.m.