ELK CITY -- Nita Maxwell sent the following: The VFW Auxiliary thanks the community for their support of the annual ECVFD Taco Feed benefit, held on May 4. More than $550 was raised. The Elk City Volunteer Fire Department thanks the VFW Auxiliary for their continuous support, and also thanks the community for theirs. The tacos were so good!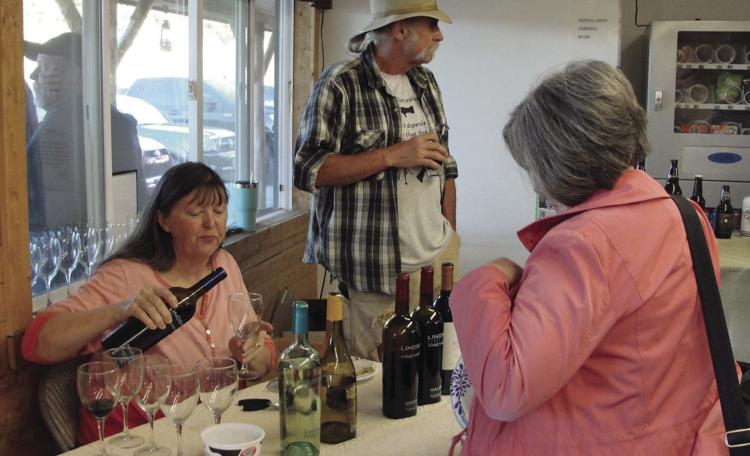 The beer and wine tasting event was a huge success and made more than $2,000 for the library. I'll let Sue Phillips tell you all about it: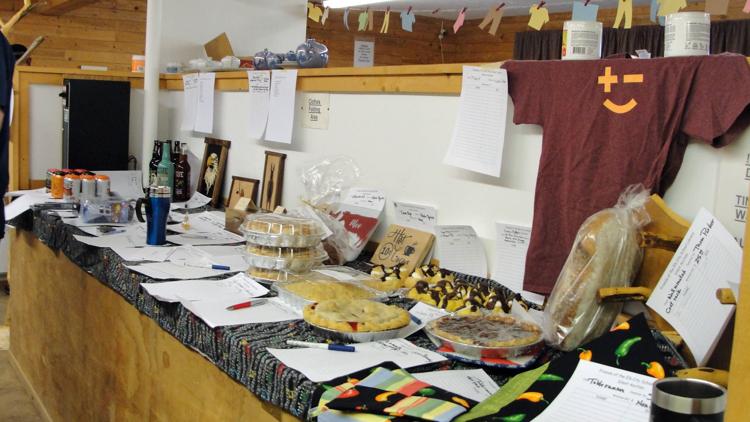 "I'm always blown away by the generosity of this little town! The Friends of the Elk City Library hosted our beer and wine tasting last night, and it was a huge success! Great crowd...all the beer and wine were consumed or sold except one bottle of wine! The most wonderful people donate the hors d'oeuvres and they were delicious! The library board made desserts, but we also had a couple of incredible desserts donated! And the coffee was out of this world good! Our silent auction, which is a big hit, was a big hit and the bidders were more than generous! But also need to thank the community for its wonderful donations for the auction...couldn't have that auction without them, especially thanks to our local businesses!! Lots of 'Pick-n-pay' books were selected, so look for new additions to the shelves!! This is our only fund-raiser and will help us keep going, buy books and supplies, put new books on our shelves, and plan for the future! Thank you also to all our wonderful volunteers who helped out!! Beer bartender Bob Vermey, his helpers, Deb Rendleman and Joshua Palken! Wine connoisseur was Cindy Henry. Coffee queen and dessert table hostess Kathy Coon and Jody Brand! Couldn't have done it without their help!! And thank you Karen and Kelly Jorgenson for allowing us to have it at the Laundromat. Thank you, thank you everybody...it was a truly awesome night!"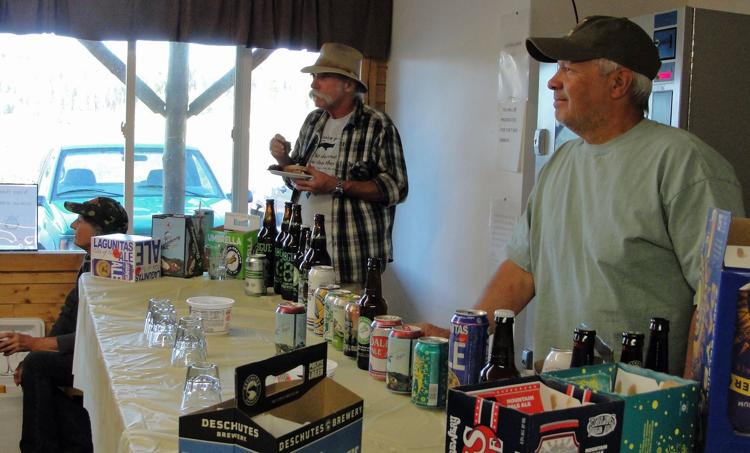 Don't forget the hike for cancer, Thursday. Meet at 3:30 p.m., in front of the Forest Service. It is a one-mile walk with team captain Becky Hays and the Elk City kids!
Memorial Services will be held for Jim Heckathorn, a long-time resident of Elk City, on May 26 at 9:30 a.m., at his residence. All are welcome to come celebrate his life with his family.
Dr. Brunson from St. Mary's Hospital will be at the Elk City Medical Clinic May 28. Call 208-962-3267 for an appointment.
Meetings: Idaho Fook Bank on the 21st.
Birthdays: Nancy Leighton.