LOWELL / SYRINGA -- The fireworks are over, the earthquakes didn't hit this far out, and the rivers have peaked, so let's enjoy Idaho for all that it is.
Miss Martha Smith, of Lowell, is on her way to Australia for a track summer camp. She'll be back on the day of her 17th birthday, July 19.  She'll fit in just fine. Idaho Wilderness/ Australian Outback about the same, made for "tough cookies."
So behind us we had Border Days, egg toss, rodeos, and everything red, white and blue. Ahead of us we have Kooskia Days, Kamiah Free Barbecue Days, CV rodeos, Lumberjack Days, and all the good times of summer.
All the businesses upriver are booming; rafting is in full swing too!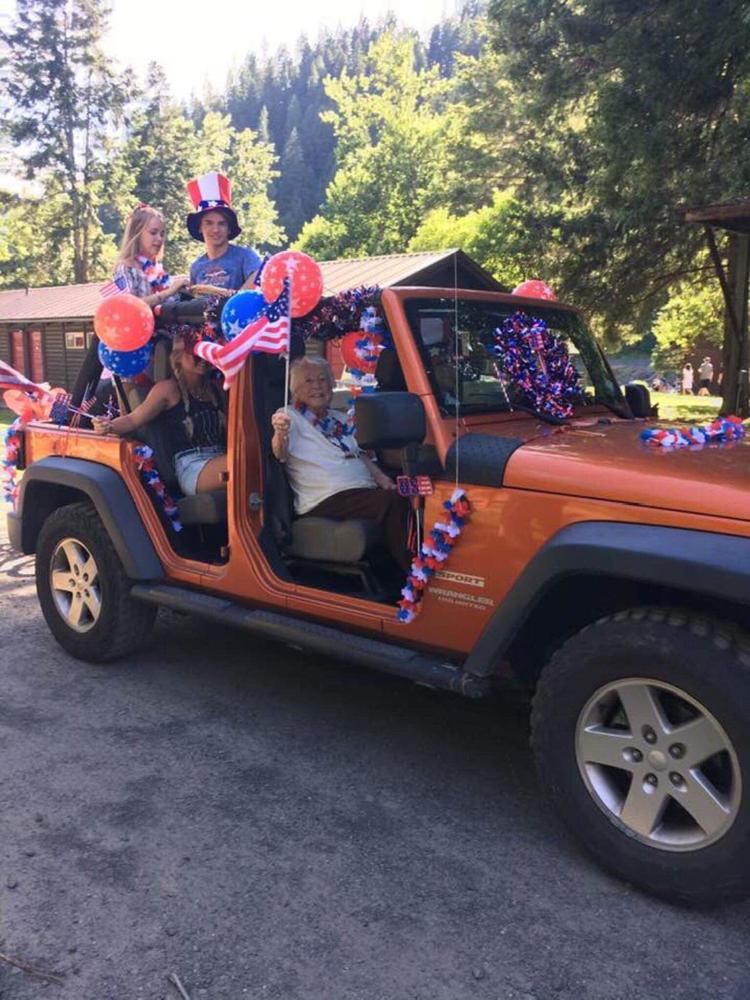 So nice to see friends and family on the 4th of July. Jim Engledow, two Clint Engledows, Chris Engledow, Jeremi Syron, Michael Smith, Marty Smith, Mike Smith Sr., Stuart Craft, Zack Landmark, Chris Kouri, Becky Allen-Brotnov, and all of their families and boyfriends and girlfriends and others I probably forgot to mention!  The parade in Lowell at Three Rivers was the best!