LOWELL / SYRINGA -- Come hell or high water. That is the statement of the week. The water is rising, the creeks are roaring, and mud is sliding down on to the highway (Highway 12) along with trees and rocks, so that we never know if we can make it east or west from one minute to the next.
Just west of Syringa was a big slide last Saturday morning. Miss Martha Smith had an appointment to take a SAT test and was headed west early. She came upon the slide, backed up to Owen and Maryanne Fiore's house, and reported it to the ITD. Change of plans for all our neighbors. They worked quickly and it was open by 2:30 p.m. Saturday, at least one lane.
Lots of damage to residents upriver from mud and water. It's neighbors helping neighbors this week. Just about all of us are working on cleanup.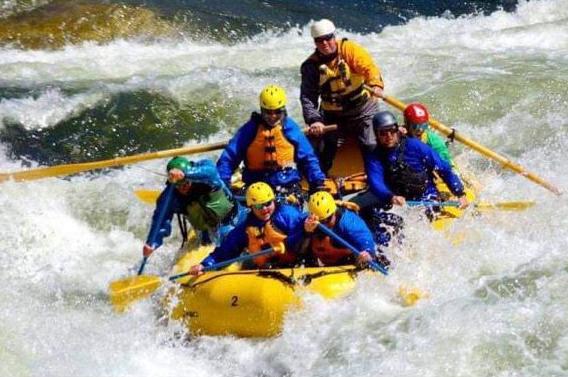 Whatever the weather, the mighty Lochsa River will be sure to have rafters seeking thrills out there once again this spring, starting this weekend, they are excited rain or shine!
Marty, Dani, and Max Smith dyed eggs this week. If the rain continues, they might have to have an inside egg hunt on Easter Sunday. We have been there many times throughout the years.
So, as I always say, "Eat right, exercise, pay your taxes, and be kind to your neighbor."