Lara Barnard, who will be a fourth grader at Nezperce Elementary School this fall who prefers her nickname Larry, was recently named Triple Bar Drill Team Princess.
Larry Barnard, a soon-to-be fourth grader at Nezperce Elementary, has been watching her big sister Reece perform with the Triple Bar Drill Tea…
Larry and her older sister Reece, daughters of Jesse Blankenship, perform with Grangeville's Triple Bar Drill Team, which recently held an O-Mok-See.
GRANGEVILLE – The Triple Bar Drill Team held an O-Mok-See at the Border Days Arena on Sunday, July 21. Results are as follows: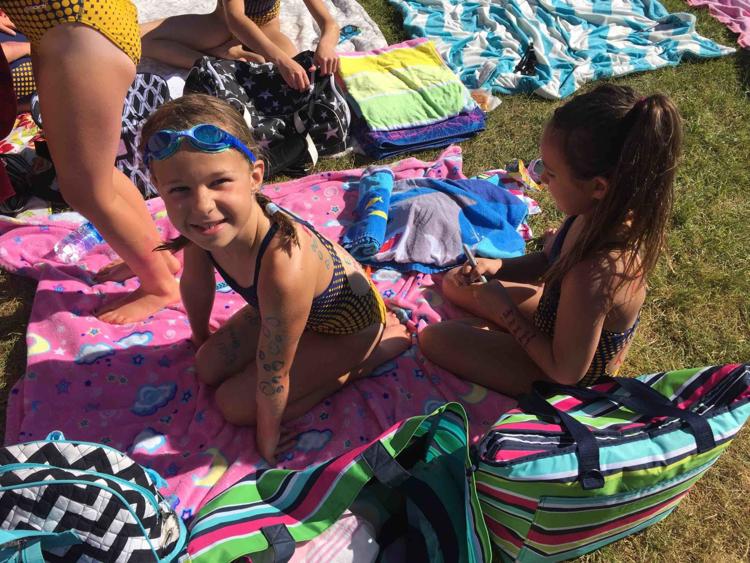 Nezperce will host a swim meet starting at 3 p.m. on Wednesday, July 24 at the school pool. Nezperce swim coach Maddie Stapleton said that about 25 kids will be competing for Nezperce against kids from Grangeville and Kendrick.
Kate Riggers and Hannah Stapleton have been helping Maddie as assistant coaches.
Contact Jenn Lux at 208-791-5184 to volunteer or just stop by the pool between 3 and about 8 p.m. to check out the action.
"Educated" by Tara Westover is the Nezperce Community Library's book club selection. Everyone is invited to discuss the early life of Westover, a resilient Idaho author, at 7 p.m. on Wednesday, July 31 at the library, 604 Fourth Ave.
Westover's memoir is an intriguing, frustrating, almost unbelievable tale of growing up in Idaho that is a must-read for bibliophiles.
GRANGEVILLE – It isn't often a national award-winning author has ties to Idaho County. Emily Ruskovich, author of the bestseller aptly named "…
Also, if you haven't read "Idaho" by Emily Ruskovich, I highly recommend it as well. Although I haven't finished it, the writing alone is more than worth the effort. Bonus: Ruskovich's parents live near Grangeville.
The Nezperce Service League and the library are teaming up to show "Home," an animated film about fun-loving aliens on Earth, for Movie Night in the Park on Thursday, July 25. The library will have an activity at 8 p.m. and then the movie will be shown in Lions Park. The Service League will have movie snack packs available for $3 at the park. For more information, view the FaceBook event page.
LEWISTON - Recruitment is under way for football officials for high school and junior high school football in Idaho's District 2.
The first me…
Football officials for high school and junior high games in Idaho's District 2 are needed.
New and returning officials can register online. Registration is $45 if completed by Aug. 13. Beginning Aug. 14, the cost is $70.
For information about the local District 2 association, contact commissioner Corky Fazio at bcfazio@q.com or 791-6433 or assistant commissioner Mike Tatko at mike.tatko@gmail.com or (208) 791-2332.
Thursday, July 25, is the last night for the 2019 Jam'n in the Park music event in Craigmont. Gospel is the theme, but anyone is welcome to perform. The free event starts at 6 and runs until 8:30 p.m. at the city park. Bring lawn chairs and/or blankets to sit on.
If you are interested in performing or want additional information, call 208-924-5432.