Caden Marker, 15, has been following in his Dad JD's footsteps and his hard work and dedication have paid off as he is competing in the 2019 National Junior High Finals Rodeo in Huron, S.D. this week.
JD, son of Leslie and Shirley Marker of Nezperce, was the Reserve Overall Champion at the Idaho High School Athletic Association Rodeo in 1991.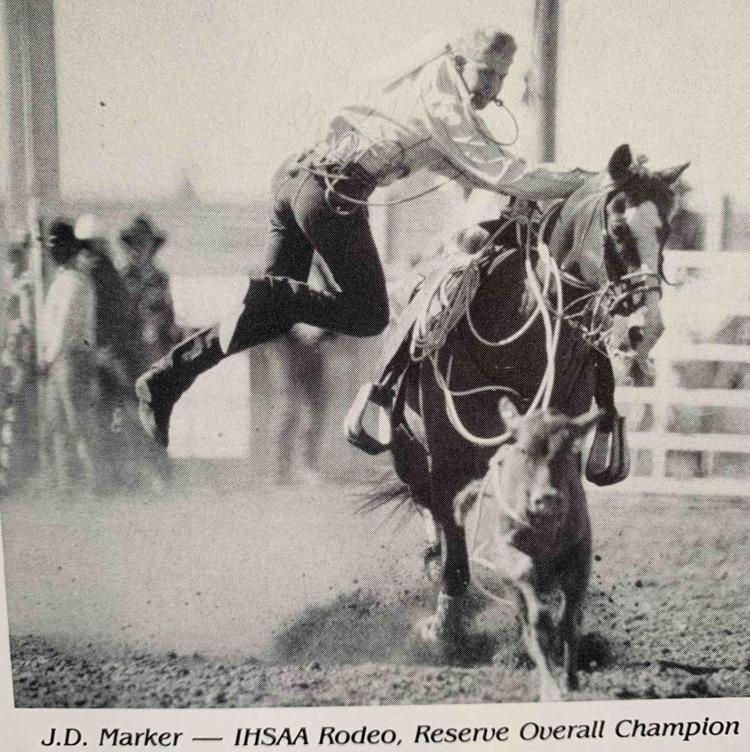 Caden dominated the junior high division at the Washington State Junior and High School Rodeo finals over Memorial Day weekend, winning three events and placing fourth in ribbon roping. He took first in breakaway roping, goat tying and team roping with his teammate Hank Sutton. Caden was also the State Reserve All-Around Cowboy, which is based on points earned throughout the competition.
Caden, who will be a freshman at Colfax High School in the fall, team ropes on a horse named Running Bar Chex, ribbon ropes on Rippin' Ropes, breakaways on Fancy and goat ties on a horse named Chief Thar.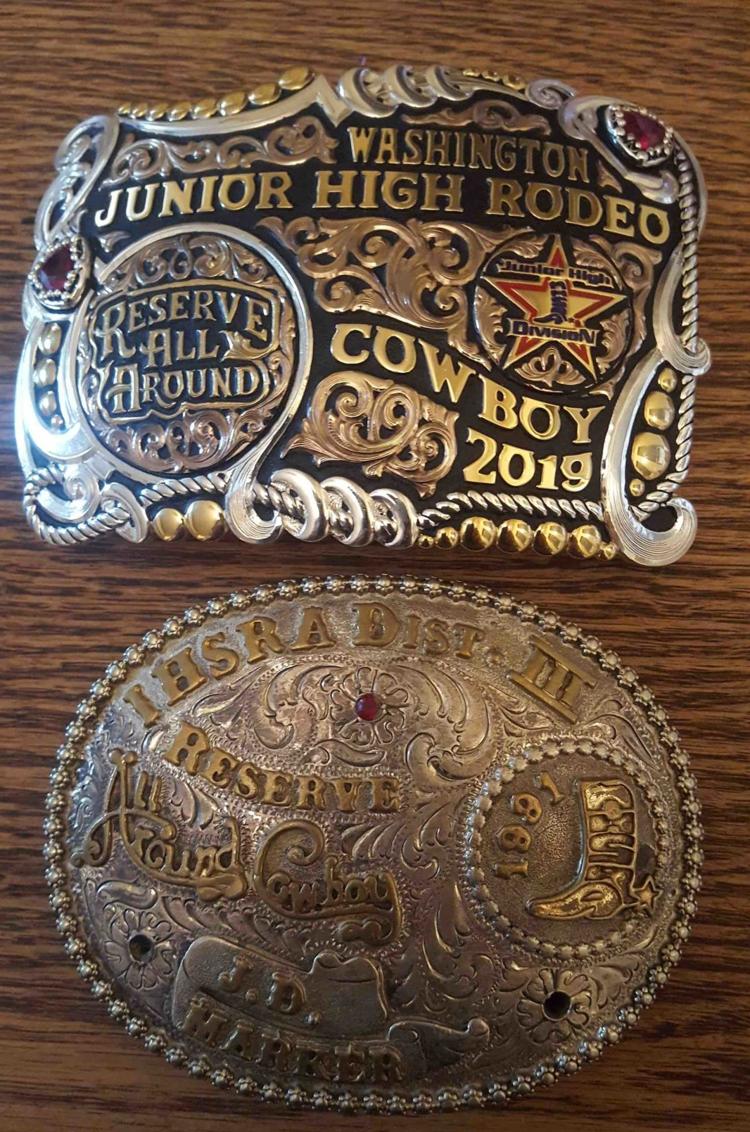 The American Quarter Horse Association named Chief Thar the Horse of the Year twice and Running Bar Check has also earned the award.
"I bought [Running Bar Chex] as a two-year-old and trained him myself," JD said. "Pretty cool to watch my son compete on him. He is now 13 years old."
The National Finals, which includes competitors from Canada, Mexico and Australia as well as the U.S., run from Sunday, June 23 through Saturday, June 29.
After more than a decade whipping up delicious meals for the Nezperce Senior Center, 501 Cedar Ave., Marcia Kleinsmith is retiring to spend more time with her Mom.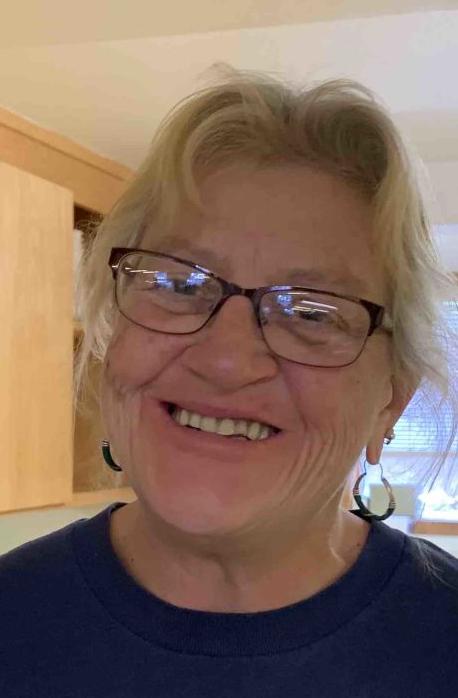 Jessica Webster and I enjoyed lunch at the Senior Center on Monday, June 24. Although the crowd was largely made up of those slightly older and certainly wiser than the two of us, we were not the only non-seniors among the 22 or so people dining on sweet-and-sour pork.
The Senior Center offers lunches on Mondays and Thursdays to anyone for a small donation.
With Marcia retiring, the Senior Center is looking for a part-time (14 hours per week) nutritional cook. Those interested should call Marcia at 208-717-7507. Marcia's last day is Thursday, June 27.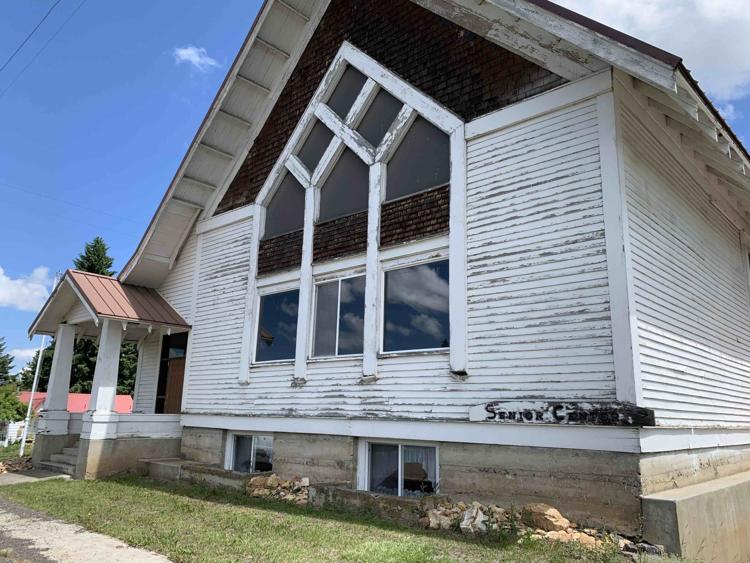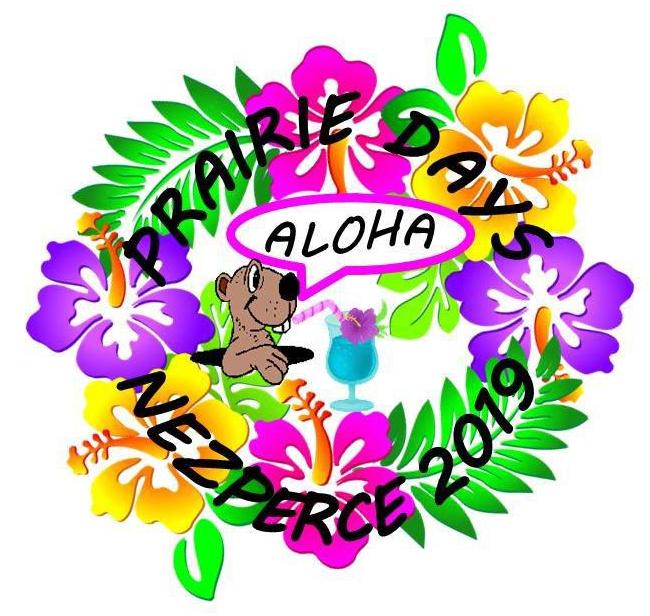 When I purchased Joan Brown's house in Nezperce, my friends teased me about morphing into Joan's likeness. While I haven't found work at a bank or opted for a perm, I have become involved with helping make the Prairie Day buttons. (I think it might be karmic penance for killing Joan's lawn).
The buttons are now available at The Store, City Hall and Nezperce Ag. A $1 donation is requested for each button.