Cancer. It's not something most of us like to talk about despite it touching nearly every one of us. Lynda Riggers Wolters, who was diagnosed with stage 4 terminal mantle cell lymphoma in August 2016, decided to take a different approach.
"As a cancer patient with a terminal diagnosis of a rare form of cancer, I felt very alone, scared and misunderstood," Lynda said. "I also encountered a lot of abandonment, unwittingly, from family and friends who simply didn't know what to say to me or how to help me."
As a way of coping, Lynda, a graduate of Nezperce High School, started to write.
"I began an online journal that received resounding positive comments from the followers encouraging me to continue to write and expressing how much they were learning through what they called a raw and honest lens," she said.
She also attended a camp in Colorado called Epic Experience, which is for adult cancer survivors.
"While there, I had a week's worth of in-depth, heartfelt and, at times, brutally honest conversations with numerous cancer survivors and thrivers, and was motivated to use our collective voices to compile insights and helpful tools for other patients and their supporters," she said. "I have used this premise to create the Voices Book Series, which takes the collective voices in certain marginalized communities, such as cancer, and put them into books designed to educate, dispel fear and promote positive conversations."
Lynda explained that although her first book, "Voices of Cancer" relates to the disease, the premise is much broader.
"If the word 'cancer' were removed from the context, the insights and suggestions could be beneficial for anyone going through or supporting a person with a chronic or serious illness, disability or issue," she said.
"Voices of Cancer" is available for pre-order and comes out Tuesday, Oct. 1. A portion of the proceeds will be donated to the camp Epic Experience.
Lynda, who now lives in Boise, will be at the Nezperce Community Library, 604 Fourth Avenue, from 1 to 3 p.m. on Friday, Sept. 27, for a book reading and signing.
The second book in the series, "Voices of LGBTQ, a Conversation Starter for Understanding, Support and Protecting Gay, Bi, Trans and Queer People," is scheduled for release in June 2020. Additionally, Lynda recently received a contract for a novel entitled "74 Texts," she's working on a children's book as well as a manuscript about a serial killer.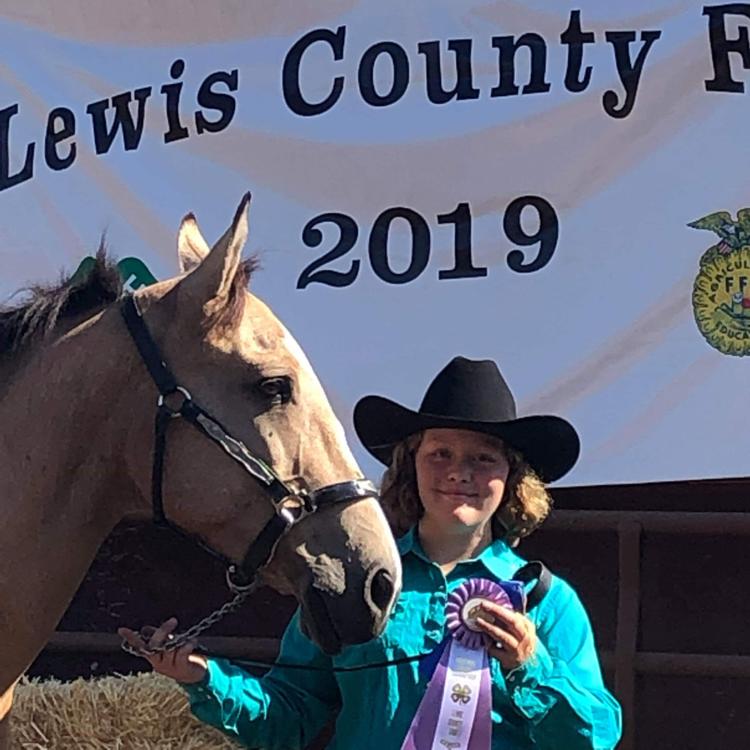 The 100th Lewis County Fair officially kicked off Sunday, Sept. 22, with the 4-H Cat Show, Dog Show and Style Revue all being held at the Nezperce School.
The rest of the fair gets going Thursday, Sept. 26, and will run through Sunday, Sept. 29, in Nezperce.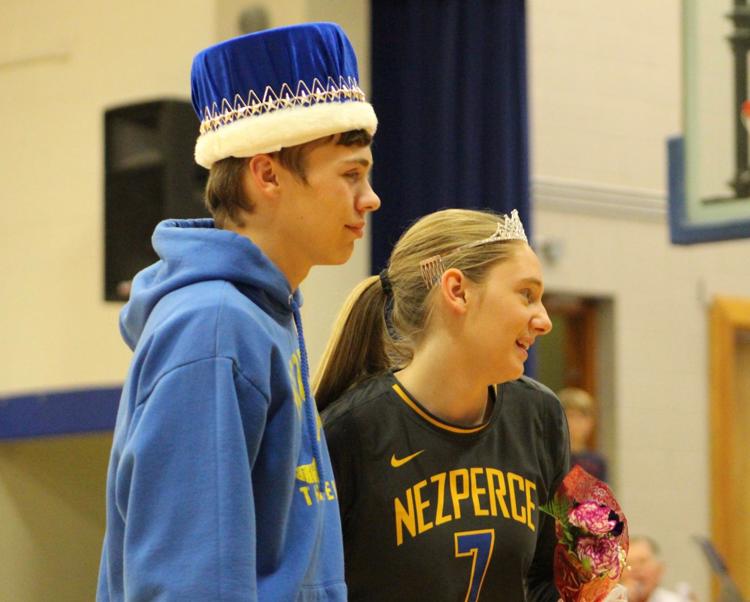 Tim Davy and Caitlyn Cronce were crowned homecoming king and queen for Nezperce in between the JV and Varsity volleyball games between Highland and Nezperce on Friday, Sept. 20. The original homecoming game between the Lewis County and Cascade football teams was cancelled as Cascade ended its season due to a lack of players.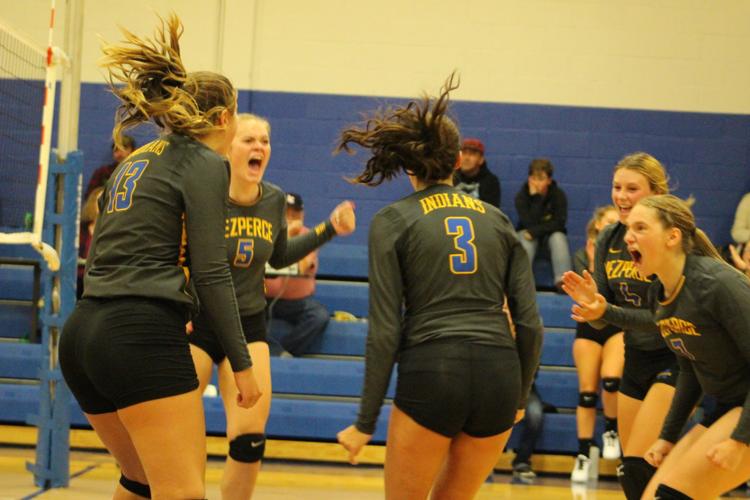 Highland defeated Nezperce 25-23, 25-21, 19-25, 28-30, 15-11.
Next up, the volleyball team plays at Potlatch starting at 6 p.m. Tuesday, Sept. 24, hosts Kendrick starting at 6 p.m. Tuesday, Oct. 1 and then travels to Moscow to play Logos at 6 p.m. Thursday, Oct. 3. The football team plays at Kendrick starting at 7 p.m. Friday, Oct. 4.