As a freshman at Nezperce High School, Morgan Wemhoff, daughter of Quin and the late Andrea Wemhoff, decided to continue to play a sport she played in junior high: Football.
"We aren't concerned about her gender whatsoever," Lewis County Eagles head coach Monty Moddrell said via email. "She will be held to the same standards of accountability as the rest of her teammates."
In the early 1990s, Gina Fernandez caused a bit of a stir playing football for Orofino High School, but having a girl on the football team remains a rarity.
"At this level, limiting distractions is very important and I'm certain that this particular group of kids will not allow the addition of a female player to distract them," Moddrell said. "Once the pads are on, they are all football players."
Morgan should be eligible to play against Kamiah on Friday night, Sept. 13, if she makes every practice. Game starts at 7 p.m. at Craigmont.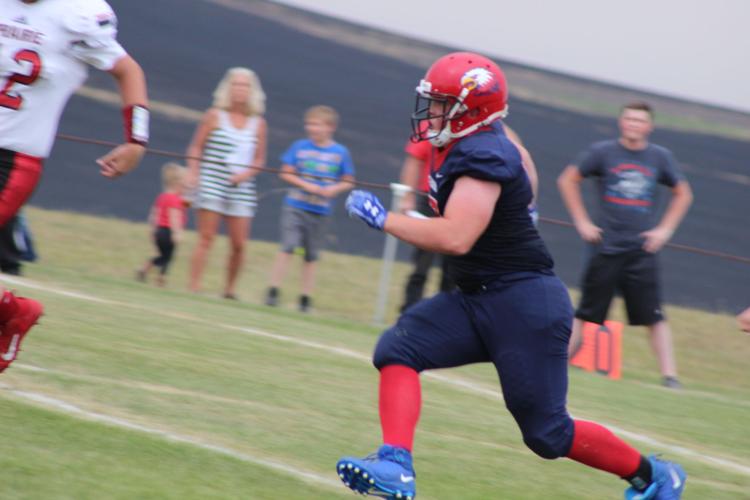 The Eagles - which had only nine eligible players for the eight-man competition - lost to Prairie's JV 56-36 on Thursday, Sept. 5.
"It certainly was challenging with nine players, three of which were playing in their first high school football game," Moddrell said. "I thought our boys played well and showed some great toughness. Prairie, as you well know, has an exceptional program reaching back to pee-wee football and should get credit for playing well."
Prairie's team is coached by Ryan Hasselstrom, a graduate of Highland High School, Matt Elven, an NHS grad, and Teel Bruner.
Along with Morgan, Conner Davy and Austin Nelson will help bolster the Eagles' roster.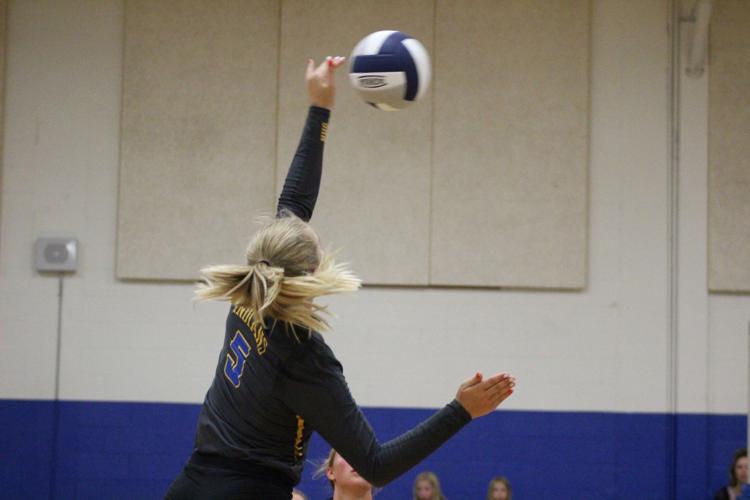 On Thursday, Sept. 5, the Nezperce High School volleyball team lost to Whitepine League foe Logos 25-23, 26-24, 25-21.
Think back to 1987: Ronald Reagan was president, big hair was in and bell bottoms were out - at least for the next couple of decades or so. Al…
Next up: The girls play at Deary starting at 6 p.m. Tuesday, Sept. 10. The location of this game was changed Monday night. Nezperce then plays Highland in Craigmont starting at 6 p.m. Thursday, Sept. 12.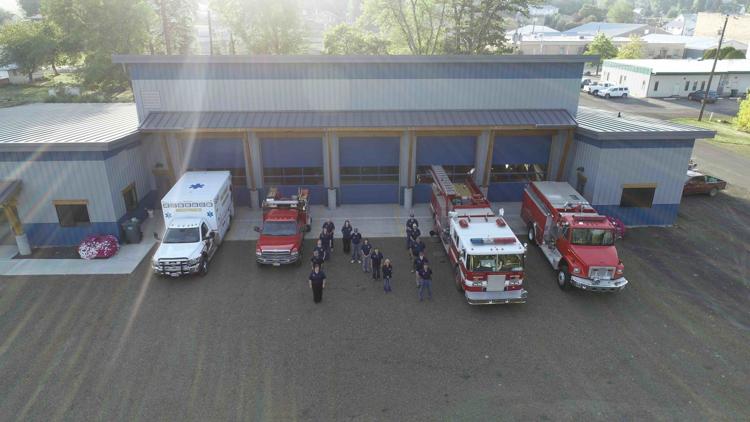 The Nezperce ambulance - as well as those in neighboring towns - needs more emergency medical technicians and drivers.
EMT classes are being held this fall in Cottonwood, Grangeville, Kamiah and White Bird. The EMT courses generally run about 150 to 180 hours spread out over six months.
Grangeville's class starts Oct. 24. Contact Zach Peterson for more information: 541-510-7253 or forester.zach@gmail.com.
Kamiah's class starts in mid-November. Contact Mike Boyer for more information: 208-935-2673 or mikeb@cityofkamiah.org.
A class is also being offered in Lewiston, but it recently filled up.
If interested in becoming an EMT or ambulance driver in Nezperce, contact the ambulance via Facebook or call Shari Kuther at 208-791-6313.
Orofino will hold the annual Lumberjack Days and Clearwater County Fair this week from Wednesday, Sept. 11 through Sunday, Sept. 15. The theme this year is Boots, Jeans and Clearwater Dreams. Events include parades, a carnival, truck-driving competition, auction and more.
Meanwhile, a work day for the Lewis County Fair will be held Sept. 14. Volunteers are needed to paint the arena bleachers and for other projects. Workers are asked to meet at the Lewis County Fair Grounds and to bring gloves. The fair is set for Sept. 26-29.