The bar is open! Kelly Johnson, who has worked for Dan Johnson for the past four and a half years, is not only opening the Nezperce Hotel Bar - otherwise known as the Clover Club - she has grand plans. Kelly would like to reopen the cafe, which has been closed for several years.
For now, however, the bar is open Wednesdays through Saturdays from 4 p.m. until the last customer leaves. Kelly plans to start serving food - a small menu of "bar food" - next month.
The cafe space is available at no cost to groups that might want a bit of privacy or need more seating.
If you have any questions or want to reserve the space, contact Kelly at 208-305-2569 or through the bar's Facebook page.
Mayor Steve Bateman was re-elected along with city councilmen Tyler Nelson and Jim Zenner. Bateman received 92 votes, Nelson garnered 90 and Zenner had 78. Write-in candidate for city council Tina Barker received 9 votes.
Steve Bateman has been mayor of Nezperce for the past 28 years and on Nov. 5 voters will decide if he'll spend another four years dealing with…
Quin Wemhoff defeated Greg Branson for the school board trustee position. Wemhoff received 34 votes to Branson's 9.
In a recent interview, Bateman said this will be his last term as mayor. When asked who he thought his successor would be, without hesitation, he responded: "Tyler Nelson". Nelson confirmed that he is interested in being Nezperce's next mayor.
Dr. Sunday Henry, director of Athletic Medicine at Washington State University, was recently honored at the school's Presidential Awards ceremony.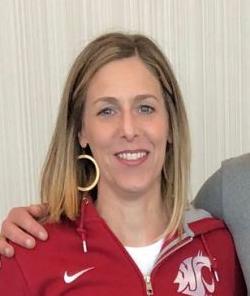 Henry, daughter of Fred and Mary Ann Hess, "led the department in providing exceptional healthcare and prioritizing the mental health of student athletes. Under her leadership, Athletic Medicine increased mental health staffing by nearly 500 percent, providing annual mental health screenings for all student-athletes," according to the WSU Insider newsletter.
Henry is a 1992 graduate of Nezperce High School.
The Nezperce girls basketball team will kick off the 2019/20 season by hosting Timberline, Highland and Kendrick in a jamboree starting at 6 p.m. Thursday, Nov. 14. The event is a fund-raiser for the Youth Endowment for Activities accounts for the participating schools so passes will not be honored. Admission is $5 for adults, $3 for children. Each of the four games will consist of two eight-minute quarters. A chili feed will be held during the jamboree.