As an artist, Scott Concinnity, son of Terry and Arlene Perrine of Nezperce, enjoys adding a bit of beauty into the ordinary. His efforts recently landed him some work for the Woodland Park Zoo in Seattle.
"The Woodland Park Zoo commission came together because all the cabinets in our kitchen are plain white," Scott said via email. "My wife, Nicole, asked me to paint a peacock on one to give us something beautiful to appreciate while we're in there. As I shared shots of that peacock, it inspired a friend who works at the Woodland Park Zoo in Seattle to connect with me about creating some art for their Zootunes summer concert series."
Scott created three five-foot-by-five-foot paintings for the zoo. The paintings - one of butterfly wings, one of a peacock's train and one of barn owl wings - invite viewer interaction.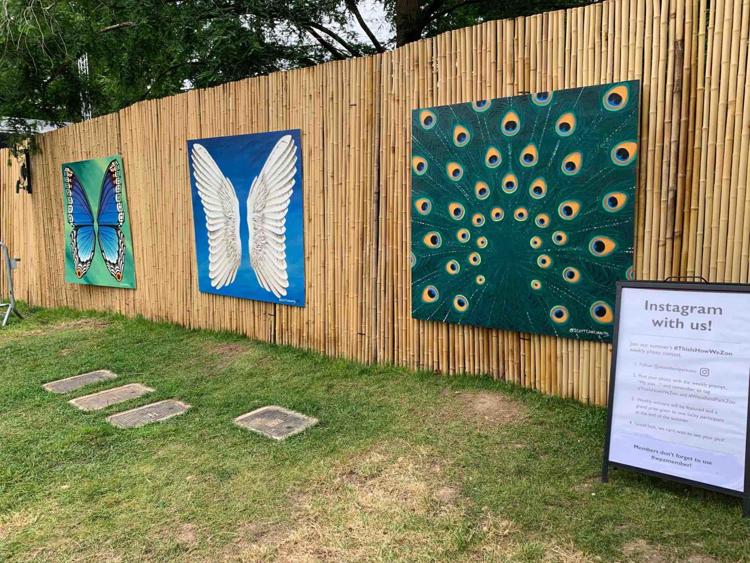 "They have a couple of peacocks that roam the zoo, so that idea was ready to go," Scott said. "We then discussed wings as something to draw people in to become the centerpiece of the art in their own photos and inspire them to share those images online as a sort of guerrilla marketing."
Genius. A sign accompanying Scott's paintings suggest viewers have photos of themselves taken in front of the art and then share the photos via Instagram.
"These possibilities fit right in with my call to create interactive art that might inspire wonder by incorporating peoples' own beauty into the work," Scott said.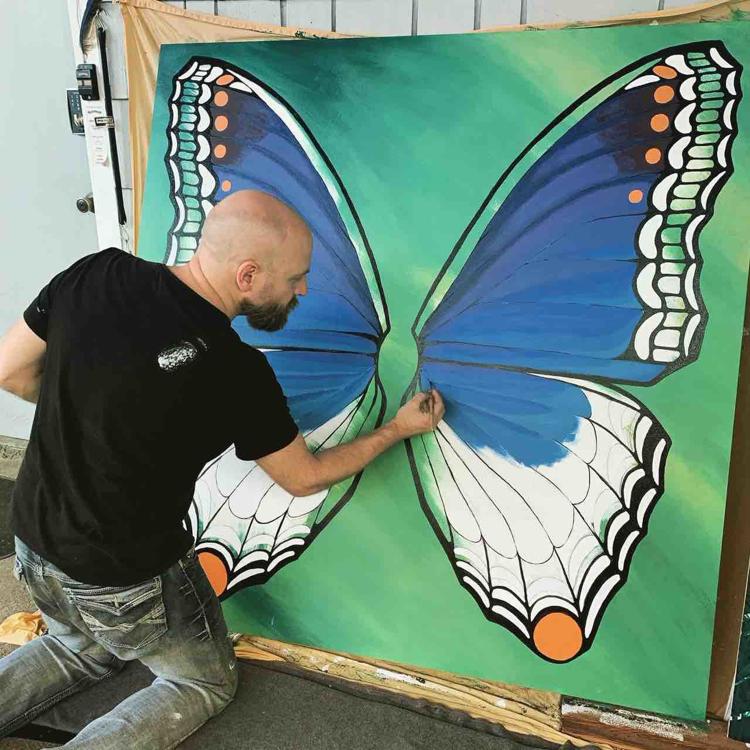 Interactive art has been a big focus for Scott.
"I find myself called to create art that has some interactive quality to it, that might show up for people in those daily grinds and insert a little beauty, a little wonder. I've drawn on bags, shirts, hats, boots, and guitar straps to give people something beautiful to wear or carry and feel inspired by as they move though their lives. I've also designed and done tattoos, including work on myself."
In addition to his visual art, Scott also fronts a band called Letters From Traffic, which "is an original rock & soul group, with guitars, drums, saxophones, trumpets, and harmony vocals." Scott sings lead vocals, plays rhythm guitar, writes the lyrics and much of the music.
"We're about halfway through recording a new album right now, tentatively titled 'Fierce Waters,'" he said. "All the songs are inspired by or related to the ancient Greek epic 'The Odyssey' by Homer and play with all these interesting ways that ancient myths can show up and infuse reflection and wisdom into our daily lives."
The Nezperce swim meet, held Wednesday, July 24, was a grand success with dozens of kids from Nezperce, Grangeville and Kendrick participating and numerous volunteers helping.
"I thought it was a really successful meet, everything went smoothly and I think all the kids had fun," said Maddie Stapleton, coach of the Nezperce team.
I'm planning to publish results soon.
Unfortunately, the pool has faced a bit of an obstacle with a pump failure. The pool has been closed since Thursday and will remain closed until the issue is resolved, likely in the next few days. Swim lessons have been cancelled and will be made up next week.
The swim team, which has been unable to practice, has its final meet on Aug. 10 in Grangeville.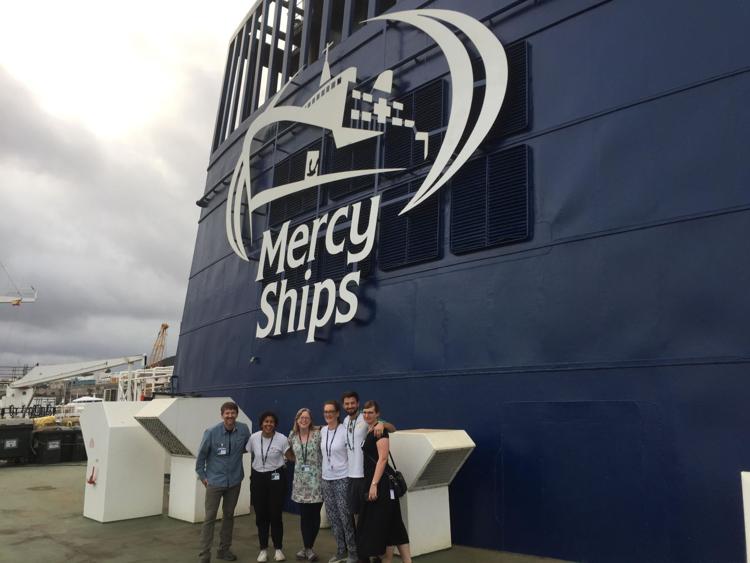 After weeks of traveling and training, Kevin Carpenter, formerly a math teacher at Nezperce High School, and the rest of the Africa Mercy volunteers made it to Senegal. They worked on community service projects near Dakar, Senegal, for a couple of weeks and started to adjust to the culture, which is "a somewhat conservative Muslim culture which peacefully lives alongside 5 percent of the population that is Christian," Kevin wrote in his latest update.
"The Senegalese use the word 'teranga' to represent their welcoming generosity along with the attitude of togetherness to explain their broad smiles, long handshakes and lengthy greetings."
Teranga. I love it. Perhaps we could start incorporating that into our lives and vocab?
Kevin Carpenter is poised to embark on an adventure that one could imagine a Stan-Lee type turning into the next superhero blockbuster.
The Mercy ship volunteers have since flown to Las Palmas in the Canary Islands to board the Africa Mercy.
"The ship is big but only affords single people little bitty living spaces…" Kevin writes. "For now, pray that I will adjust to the living arrangement, be mentally prepared to start classes [as the math teacher] in a week, and continue to gain understanding of a new culture."