Five Nezperce High School students participated in the HOSA State Leadership Conference in Boise April 10-12. HOSA was formerly known as Health Occupations Students of America and continues to use the acronym despite the name change to Future Health Professionals.
Boyer, a senior at NHS, received a $1,000 Idaho State HOSA college scholarship and placed in the top six for the Healthcare Job Seeking event. Lux, an NHS freshman and the author's niece, placed first in the HOSA Healthy Lifestyles event. By placing first, Lux is eligible to compete in the National Conference June 19-22 in Orlando, Fla.
Along with Boyer and Lux, Kinyon Keith, KC Wahl and Madison Brower also participated in the HOSA conference. Marietta Leitch, the kindergarten and preschool teacher, is the HOSA advisor.
The Nezperce Service League's annual Easter Egg Hunt is set for 10 a.m. Saturday, April 20 at the school. Participants are asked to arrive at least 10 minutes early. Children 10 and younger are invited to participate in this free event. The Easter bunny is expected to attend.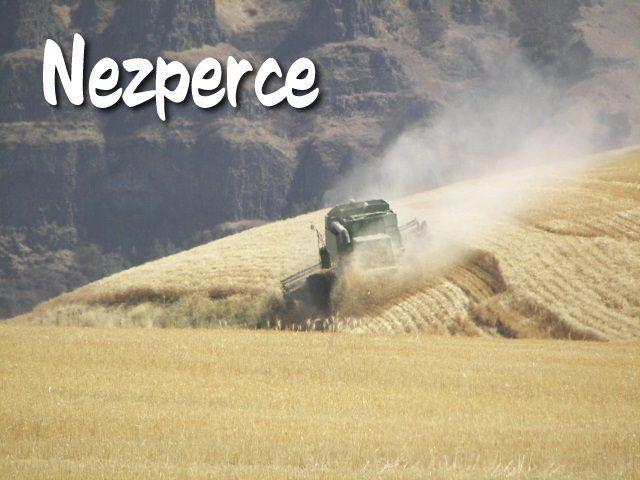 Nezperce has received grants from the Department of Environmental Quality and the Department of Agriculture's Rural Development. The $100,000 in grants will be used to prepare a wastewater planning study and environmental review. Yes, we've got poop-pond problems. Apparently, however, we aren't alone. Many Idaho communities are having similar troubles.
City Clerk Rhonda Schmidt said the goal is to resolve the issues without having to build a $4 million wastewater treatment plant. Schmidt also stressed that the water going from the lagoons into the creek is clean and not an issue.
The Nezperce Community Yard Sale is set for Saturday, May 11. Monday, May 6, will be the last day to register and get on the official city map. Pick up a registration form at City Hall, 606 Maple St. (inside the Nezperce Regional Emergency Services building). Maps will be available at City Hall on Thursday May 9 at 4 p.m.