If the name Mary Steigers or Steigers Studio rings a bell, listen up: The Steigers children might have a gift for you.
Mary L. Steigers was a professional photographer in the Lewiston Orchards from 1967 to 2002. She took hundreds of thousands of photos of families, couples, graduates, pets and more in the Lewiston-Clarkston Valley and surrounding areas - including Idaho, Lewis and Clearwater counties - all while raising her six children with her husband Bill.
"Mary Steigers took most of our graduation and wedding photos," Nezperce High School grad Kimberly Cirka told me via Facebook Messenger.
In 2015, Mary and Bill both passed away.
"Mary Steigers had a grand passion for taking the very best photographs of people that she could," her daughter Charlotte Steigers Sauer wrote in an e-mail. "We honor our Mom and her brilliant career by giving back to the community of customers who supported her small local business at Steigers Studio throughout the years."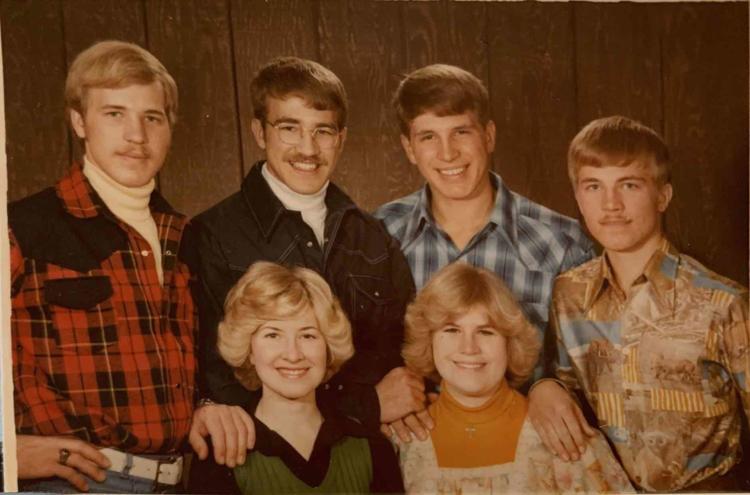 Thus, the Steigers Studio Orphan Photos and Negatives Project was born. Charlotte and her siblings launched a Facebook page last year in an effort to contact the subjects and/or relatives of the subjects of the Steigers Studio negatives and, what they called "orphan photos".
"(W)e found over 500 loose photographs stored intact in the studio," Charlotte wrote. "Some are large framed photographs and many are smaller unframed photos, but almost all are in color. Unfortunately, most of these pictures are not identified by name or sitting number, so we have been unable to match them to a corresponding negative file. We call these our 'Orphan Photos' because we don't know the names of the people in the photos and yet we would like to reunite them with their forever families."
The Steigers Facebook page also includes old photographs that were brought into the studio to be copied or reproduced.
"Mary Steigers would take a photograph of their treasured old picture, make a negative, touch it up to remove streaks and damage, and print new copies of the photographs in the sizes and quantities that the family wished to purchase," Charlotte noted.
Charlotte said her brother Mike spent more than 300 hours entering information from the negatives and index cards into a database.
The Steigers post the photos on their Facebook page, in the hope that those who have joined their Facebook group would help identify and contact the subjects of the photos.
"To date, we have 825 members, who have already assisted us with identification of over half the 'Orphan Photos'," Charlotte noted.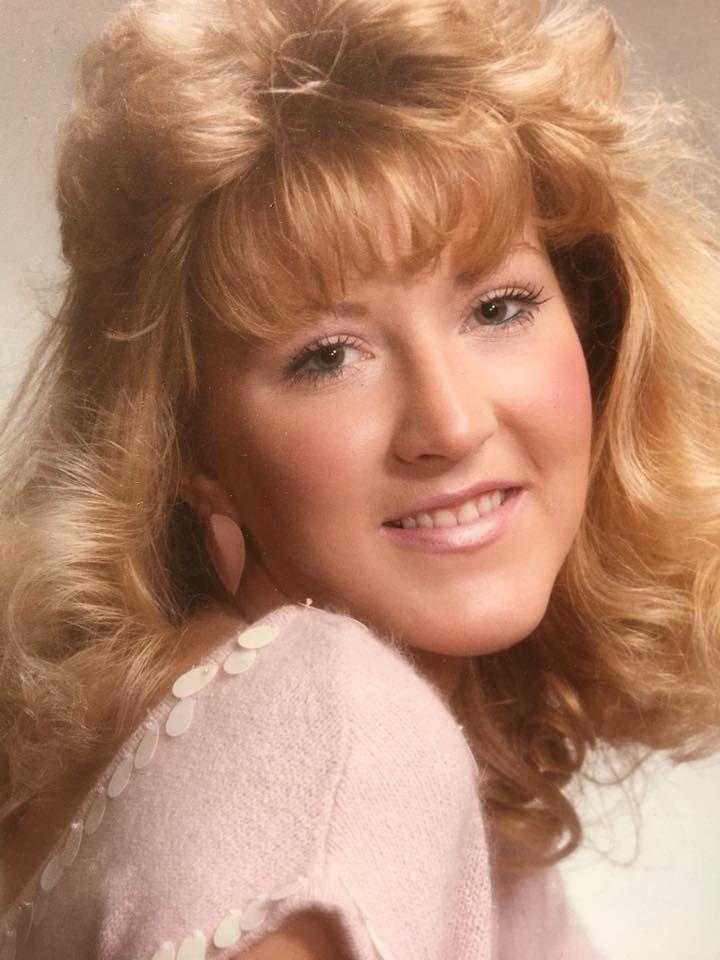 Perusing the photos, my eye was quickly drawn to a familiar face: Shelly Marker, daughter of Leslie and Shirley Marker of Nezperce. Mary Steigers took Shelly's senior pictures and Shelly's sister Kimberly saw the photo on Facebook, contacted the Steigers and then picked it up along with some others.
"Customers who have come to pick up negatives have shared so many touching stories about their memories of those photos and about the beloved family members shown in them," Charlotte said. "We've seen a lot of emotion as people view negatives of photographs that they never knew existed, or which may have burned in a house fire, or may have been taken or destroyed in a nasty divorce, or which just bring back such fond memories of a happy moment captured from the past."
Another photo that caught my eye was of my classmate Chad Arnzen and Julie Steele at prom in 1991. And then there's one of Rich Killmar and Janna Zenner - I won't speculate on the year. I also found several under the names Randy and Ann Albers. Seems like a possible Nezperce couple, no?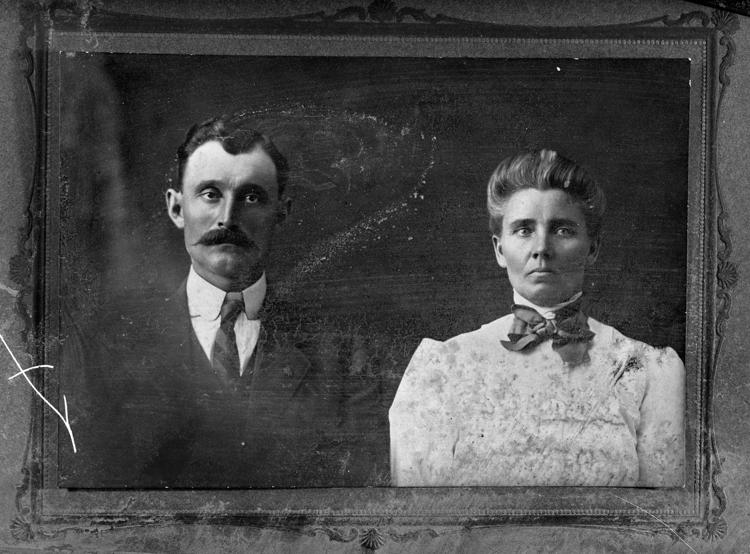 In June, the Steigers acquired the remaining negatives for Gilleland Studio Archives. Chester "Chet" Gilleland took black and white photographs from 1947 to 1974 in Clarkston's Lee Morris Building. He passed away in 1994. As with the Steigers Studio photos and negatives, the Steigers are trying to reunite the Gilleland negatives with their subjects and/or subjects' relatives.
So, if you think Mary Steigers - or Chet Gilleland - ever took your picture or you just like looking through photographs, check out the Steigers Facebook page and the Gilleland Studio Archives Facebook page.
It's said that a picture is worth a thousand words but many of the Steigers/Gilleland photos are definitely priceless.
One Highland Junior High student is joining about a dozen or so Nezperce High School and Junior High students participating in cross country this year. Coach Liz Husted said this is just the second year Nezperce has had a cross-country team. Last year, NHS senior Joe McGuigan and sophomore Cole Seiler both earned trips to the state meet.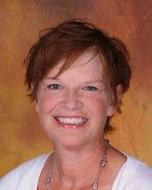 Prairie, Grangeville, Kamiah, Potlatch, Orofino, Deary, Troy and other area schools also have cross-country teams and many will participate in the same meets as Nezperce. Liz noted that cross-country is the only sport Nezperce participates in where high school and junior high school students participate in the same events.
The 2019 cross-country season kicks off Saturday, Aug. 24 with the Dash & Splash at Ponderosa State Park in McCall.
Nezperce cross-country schedule
| Date | Event | Location | Results |
| --- | --- | --- | --- |
| Aug. 24 | Dash & Splash | McCall | |
| Sept. 5 | Kamiah Invite | Kamiah | |
| Sept. 14 | Seaport River Run | Clarkston Beachview Park | |
| Sept. 19 | Moosecreek Invite | Moosecreek Reservoir near Deary | |
| Oct. 5 | Inland Empire Challenge | Lewiston | |
| Oct. 10 | Troy Invite | Troy | |
| Oct. 12 | Bob Weisal Invite | Moscow Elks Golf Course | |
| Oct. 15 | Potlatch Invite | Scenic 6 Park | |
| Oct. 26 | Districts | | |
| Nov. 2 | State | Pocatello | |
The Nezperce volleyball team's first game is at 6 p.m. Thursday, Aug. 29 at Timberline. Meanwhile the Lewis County Eagles football team had to cancel its first game - set for Aug. 30 against Lapwai - due to not having enough eligible players.