Earlier this year, I was writing about the school levy and trying to get a sense of what the money goes toward. Reading news stories about school levies, it seemed that everyone knew all about them and just accepted them as an annual expense for property owners. Once I started asking questions, though, it seemed few really knew much about the school levy, how it worked, exactly who got to vote for Nezperce's levy and what the money went toward.
When I asked the school about how the funds were used, I recall receiving a somewhat vague answer with one noted exception: the school levy money helped pay for the pool - literally a concrete example. As someone who appreciates having access to a pool during the dog days of summer and thinks every kid should have the opportunity to learn how to swim, I was happy with this detail.
Then, I learned about Nezperce's preschool.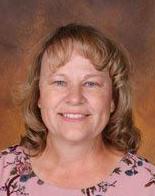 About a decade ago, Marietta Leitch, a Nezperce High School grad and veteran teacher, proposed launching a preschool that would be available to every four-year-old in the Nezperce school district. Previously, Nezperce kids from low-income families could qualify and attend Head Start in Craigmont. No opportunities were available locally for families above the income threshold.
Funds from the school levy - in other words, local property taxpayers - paid for preschool in Nezperce. Only a handful of school districts in Idaho are able to offer locally funded all-district preschool.
Fast forward to 2019 and Nezperce's kindergartners through third graders earned the highest score on the Idaho Reading Indicator, a standardized reading test. I'd never heard of the test, but once I started researching, I learned that Gov. Brad Little's K-12 education task force is considering a new school accountability system that would focus on IRI growth.
Also, Marietta made a comment that really made me think. She said that the first few years of school are about learning to read and after that, education is about reading to learn. Reading isn't just important, it's fundamental.
Everyone I spoke with about Nezperce's IRI score - including Superintendent Shawn Tiegs, Marietta, third-grade teacher Jeanna Meacham, high school teacher Chrissy Riggers, school counselor Natalie Riggers and librarian Terra Baldus - emphasized that a variety of factors play into it. Those factors include dedicated and experienced teachers, administrators, school aides, parents, community leaders and volunteers as well as small class sizes, preschool and Nezperce's jump-start program.
Nezperce, however, isn't alone when it comes to most of those variables, with the exception of the way our preschool is set up. I've been trying to determine which other districts offer locally funded all-district preschool but haven't had much luck. I think it would be interesting to see how their reading scores stack up.
The Nezperce girls volleyball team kicked off their 2019 season by narrowly defeating Timberline on the road last week. Nezperce won 31-29, 25-23, 24-26, 23-25 and 15-11.
"They didn't get down, didn't quit, and it was the same with Timberline," Nezperce coach Kyle Stapleton told the Lewiston Tribune. "It felt more like a district tournament than the first game."
Timberline's JV beat Nezperce, 27-25, 20-25, 17-6.
This week, the girls play at Kendrick at 6 p.m. Tuesday, Sept. 3, and then they host Logos of Moscow starting at 6 p.m. Thursday, Sept. 5. For the complete (and continually updated) sports schedules, visit the Nezperce Schools website.
The Lewis-County Eagles football team, made up of players from Nezperce and Highland, launches its season this week after being forced to cancel its original opener due to lack of eligible players. Coach Monty Moddrell noted that the Eagles lost their starting quarterback, Jaret McFrederick, whose family moved.
"So, we are looking to a freshman quarterback with Ty Hambly and think that he will do well with reps," Moddrell said.
Brendan Nelson, a senior at NHS, is the Eagles' player to watch. "He plays RB and MLB and is a beast," Moddrell said. For those keeping score at home, Nelson was injured early in the season last year and was out for the rest of the football season as well as most of the basketball season. Glad to hear he's healthy again.
The Eagles host Prairie's JV in Nezperce starting at 4 p.m. on Thursday, Sept. 5.
Nezperce's cross-country team, led by coach Liz Husted, will compete at the CV/Kamiah Invite, also on Thursday, Sept. 5 in Kamiah. This is a high-school-only meet (unlike some of the other meets where junior high and high school are combined).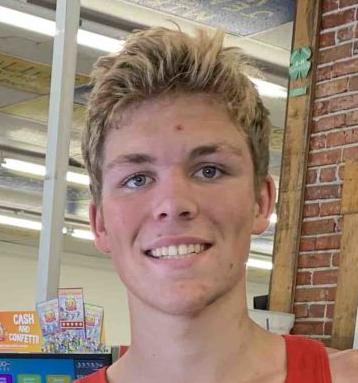 Joey McGuigan, senior at Nezperce High School, has been training hard for the cross-country meets and to attain his goals of breaking school records in the 800, 1600 and 3200 meter runs during the spring track season. He's already got the record for the 5K. For those paying attention to all those summer fun runs, Joey has been the guy to beat.
Not being familiar with cross-country, I asked Joey to help me understand it a little.
"First 400 meters is try not to trip and die," he said.
I'd never really thought of running as being such a contact sport!