In a state like Idaho, elections can be frustrating with many voters feeling like their votes don't really count. However, every vote counts in the $445,000 supplemental levy election for the Nezperce Joint School District #302. Last year, the levy passed on a vote of 187 to 82.
This year, the levy, which helps to fund everything from staff to building maintenance, athletics to pool operation, is set for 8 a.m. to 8 p.m. Tuesday, May 21, at the regular voting sites. For most of us in Nezperce, that's the Eller building on Oak St.
Anyone 18 years old or older living in the Nezperce precinct, which includes addresses in Lewis, Idaho and Clearwater counties, can vote on the levy, which requires more than 50% of the votes to pass.
If you aren't sure whether you can vote on this levy, call 208-937-2661.
Voters who won't be able to vote on May 21 have until Friday, May 17 to go to the courthouse, 510 Oak St., and vote via in-person absentee ballot. All voters must bring their ID.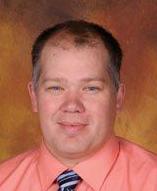 Shawn Tiegs, superintendent of the school district, said that Nezperce has had a school levy every year for the past 25 years. All of them have passed. Kamiah's levy, which was held in March, did not pass this year. What would happen if Nezperce's levy didn't pass?
"We would have to make some tough decisions, close [the swimming] pool, cut back on [high school] activities, combine classes in elementary," Tiegs said. "Luckily we have such an amazing and supportive community that this hasn't been an issue."
Approval of the levy means an increase in property taxes. On a $100,000 home, the levy would amount to about $174 for the year.
The Nezperce High School track and field team, led by coach Stan Boyer, is sending six athletes to the state meet, which will be held Friday, May 17 and Saturday, May 18 in Middleton. The Nezperce girls 800-meter medley relay team - Sydney Boyer, Caitlyn Cronce, Hannah Duuck and Lottie Inglet - came from behind to win the event at the Idaho 1A District I-II meet in Kamiah last weekend.
In addition to the relay, Boyer qualified for the state meet in the triple jump (placing first), long jump (fourth) and 400-meter sprint (third). Cronce and Inglet also qualified for state in the discus (third) and 100m hurdles (third), respectively. Grace Tiegs will be competing in the 800m (fourth).
On the boy's side, junior Joe McGuigan dominated both the two-mile and one-mile races.