WHITE BIRD – Well, are we in Kansas yet? Say hello to the wind and snow...I think it's going to stay around for a few days. There will be no school on the 20th due to Martin Luther King, Jr. Day. Kids enjoy your day off from school, but remember to help out at home if needed.
As we enter the middle of the month, there are no meetings going on.
Update: There will be no work on the Silver Bridge at White Bird due to the weather and availability of asphalt starting Jan. 13. We will keep you posted and are sorry for the inconvenience.
The community library still has eleven 2020 calendars left...now is the time to pick up one or if you just want an extra one for yourself.
The chamber has scheduled a community coalition meeting for Thursday, Feb. 6, at 6 p.m., at the WBARD building. Snacks will be provided. Come with your topic of communication. This meeting is for all groups, businesses and individuals to attend. You can join the chamber for $25 for individuals and $50 for businesses.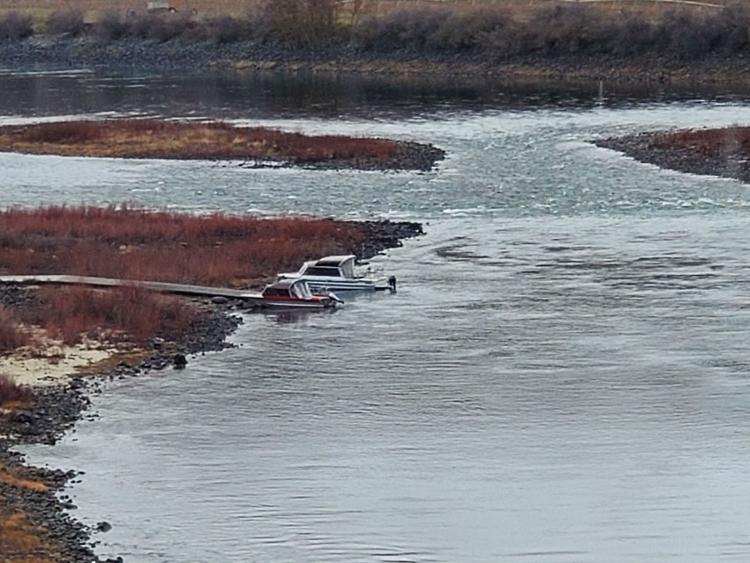 If White Bird Days are to continue, they need someone to step up to be the chairman, to coordinate it and get started on it. Volunteers who could help with any portion of this activity can call Cody Farmer at 208-451-4734 or if you need information. The rodeo will continue this year as some people have wondered if there was going to be one.
WBARD 's next breakfast will be Jan. 26.
The White Bird Gun Club hosted the first of their 10-week shoot. Under cloudy skies they had 21 shooters participating. Shane Paul and Don Sickels shot 24s, Boyd Hopkins and Charlotte Sickels shot 23s. Youth shooters were Trayven Sickels shooting a 17, with Trevor Early shooting an 8.
For all the skiers, snowboarders and people that just plain enjoy the snow, join in the McCall Snow Carnival starting on Jan. 24-Feb. 2. The theme for this year is "It's a Kid's World." They have snow, so the sculptures should be great this year! Judging starts on Friday (24) at 8 a.m. Not building a sculpture or just want to look and admire, follow the Sculpture Map and see all of the artistic talent in the city. Check out the music of Innocent Men live at the Depot Park (Jan 24), pancake breakfast (Jan. 25) at the community center, and the snowman building contest (Feb. 1) at the public library, as well as the parade. They are just a few of the fun activities to be had. For information, go to the McCall Chamber of Commerce website for a schedule and updates.
Pinochle winner was Leah Harvey. Remember the games start at 2:15 until further notice.
Cribbage winners were 1st - John Meisner, 2nd place was Heather Cullin. We had 16 players this time.
Birthday wishes go out to Elaine Anderson, Annelle Urbahn (19th), Derek Elijah Berks (20th), Melvin Cash, Kurt Urbahn, Shawn Smith (22nd), Randy Zumwalt (23rd), Jenny Hanson, Roy Allen Farmer, Shayla Kaschmitter, Bryson Robinett, Heather Kunkel (24th), and Dave Hueth (25th).
Anniversary wishes go out to Paul & Kathryn Van Acker (24th).
TidBits: Here's hoping the next decade brings us -- Ziplock bag closures in every cereal box; a breed of dog that stays a puppy forever; gum that doesn't lose its flavor; a laundry folding machine; no-calorie chocolate that tastes great; a cure for the common cold; self-making beds; a telemarketer-blocking app the actually works.