WHITE BIRD -- Can we say sunny skies, warm temperatures and a great weekend for all the mothers. I think Mother Nature is on board with us at least for a few days. It won't be long and the seniors will be graduating and school will be out for the summer.
Meetings this next week is the chamber on the 16th at noon. Attend, as they will be going over the White Bird Days plans for this next month. There a lot of new and great things coming about – fun for the whole family!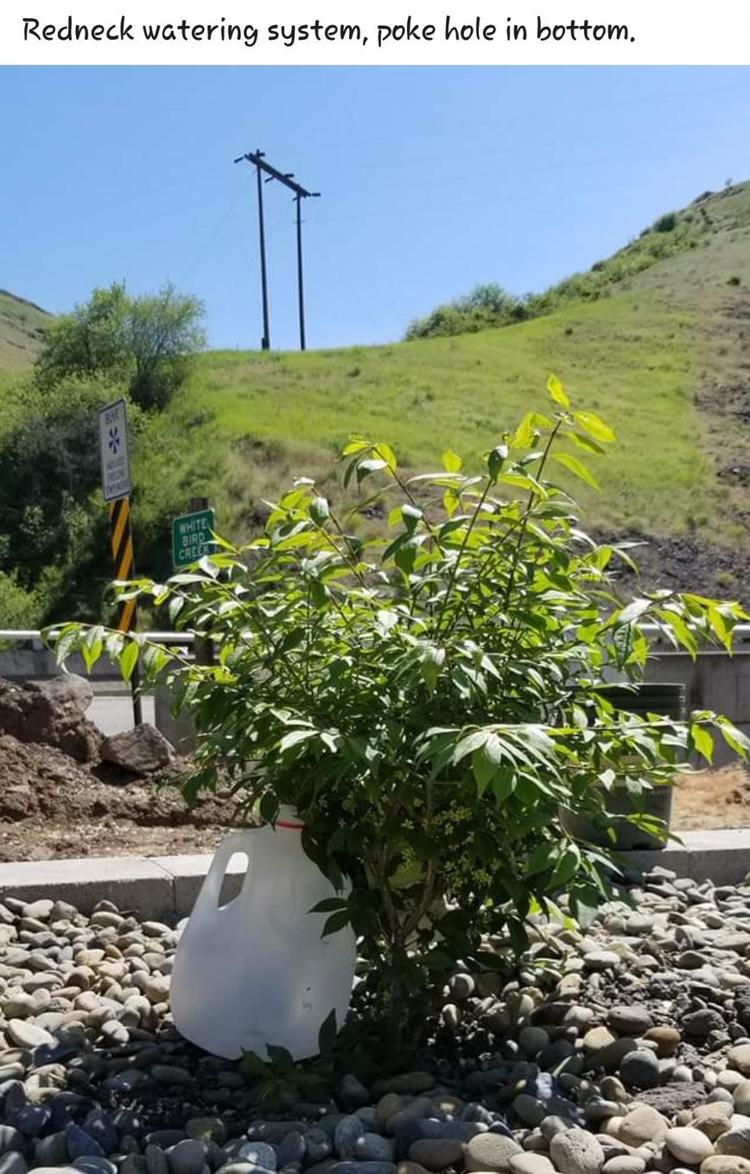 The Veteran Memorial Park has planted the grass and it is coming up, so they are asking people to PLEASE stay off of it and give it chance to take hold. They have had a few happenings that required to get the rake out and repair. Remember the dedication on Memorial Day both at the cemetery, starting at 11:11 a.m., and then back to town to the park at noon. All are invited to witness the 21-gun salute, fire lighting, the Quilts of Valor/Honor presentation and pie will be served by the Rebekahs after the ceremony.
Swiftwater RV Park is proud to announce that the new park hosts are Barbara and Jack Green, from Oregon. They are living the dream, full time in their Itasca motor home. This is their third camp hosting assignment in as many years and they picked this idyllic location because of their desire to explore and experience Idaho. They were motivated by Swiftwater's top ratings and rural setting. You may see them tooling around in town on their "electric-assist" bicycles. Give a wave and welcome them to White Bird!
Check out the great specials at the Canyon House and White Bird Antiques. I hear there are some great buys!
Remember the 80th birthday party/open house for Lorene Lees on Saturday, May 18, from 1-4 p.m. (MST) at the Riggins Community Center. Join us in celebrating this momentous occasion! This is being hosted by Lorene's family. Call Lynn Cook at 208-839-2383 if you have questions or need directions.
Birthday wishes go out to Brittany Farmer, Velma Parker (23rd), Lauren Wilson, Marie Heckman (24th), and Homer Joe Brown (25th).
Anniversary wishes go out to Clay & Toni Robinson (21st), Melvin & Carol Cash (22nd), Mick & Jenny Hanson (24th), and Jeff & Beverly McCool (25th).
TidBits: Pass this around and make someone laugh! Laughter is the soul's medicine!!
Teacher: Maria, go to the map and find North America.
Teacher: Correct. Now class, who discovered America?
Teacher: Glenn, how do you spell 'crocodile?'
Glenn: K-R-O-K-O-D-I-A-L.
Teacher: No, that's wrong.
Glenn: Maybe it's wrong, but you asked me how I spell it.
Teacher: Clyde your composition on "My Dog" is exactly the same as your brothers; did you copy his?
Clyde: No sir, it's the same dog.
Teacher: Harold, what do you call a person who keeps on talking when people are no longer interested?
Have a wonderful week and do remember to laugh!!