WHITE BIRD -- Are we getting our Indian summer or has Mother Nature decided it is time for the season to change to winter? We are staying in the mid- 50s for the next week, but getting down in the 30s for the nights. Stay warm...the Medical and Relief, along with the American Legion and many community members cut firewood last Saturday for those in need for their winter wood. Great fun and a lot of help, thanks to all.
The Rebekahs will be holding their annual Thanksgiving Turkey Dinner on Sunday, Nov. 17, at the IOOF Hall in White Bird. Bingo starts at 10 a.m., with the dinner at noon.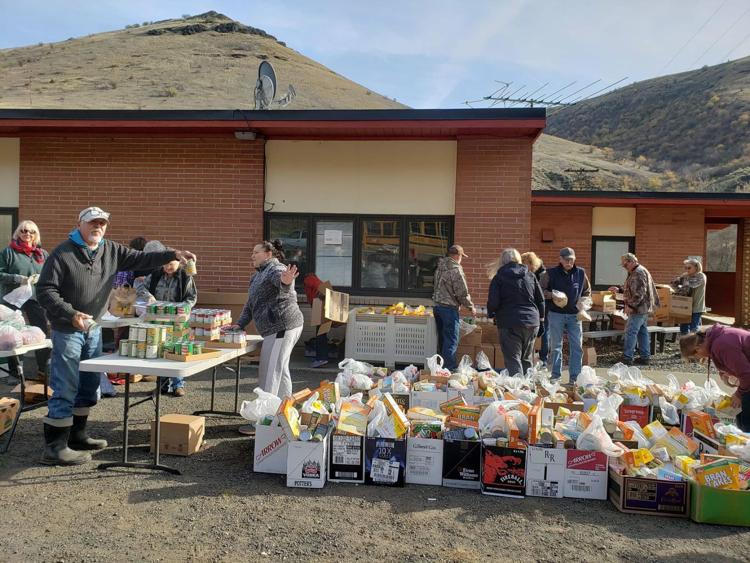 The Community Library has the 2020 calendars ready for pickup. Hours are Tuesday and Saturday, 10 a.m. to 1 p.m., or Thursday from 1-4 p.m. All proceeds go toward keeping our little library going. Get them now as they do go fast. I got mine and they look great!!
Next week I will be getting the information out on the events set for the town on Christmas. They are still finalizing some of the events, but we need your help, as well as the businesses to pull this off. Volunteers are needed and you can contact Barb Lowe to let her know if you can help! I can say there will be anything from a cookie exchange, arts and crafts for the kids, decorating contests, lighted parade, food in the park, and to top off the evening Santa will visit and fireworks in the sky! Dress warm and bring your chairs.
Join Santa on Saturday, Nov. 16, at Ace Home Center in Grangeville. Pets and their humans are encouraged to come down from 10 a.m. to 2 p.m. to have a 5x7 print made for Christmas. They are only $10 each and will be back in time for Christmas. Wet/dry pet food, clumping litter or monetary donations are welcomed, and all proceeds go to the Animal Ark in Grangeville.
Pinochle winner was Rick Alley.
Cribbage winners were 1st - Bryan Lowe, and 2nd went to Rick Alley.
Birthday wishes go out to Benjamin Lindsey, Beverly Callahan, Adam Kryns, Ashley Lowe, Shirley Crane (17th), Weston Whinery, Gary Bakker(18th), Lynne Fredrickson (19th), Benjamin Cook, Kira Norton, Rae Wright (21st), Ben Marek, Kelsey Kunkel (22nd), Dot McCulley (23rd).
TidBits: I will be keeping everyone updated on the holiday events, so I will not be putting tidbits in until after the holidays. I actually need to find some new stuff!