WHITE BIRD -- Happy 4th of July! Let's all celebrate this nation's birthday using common sense and remember what our forefathers set out to do -- remain a free nation. Stay safe throughout the long weekend.
Due to the Fourth following on the first Thursday, food bank pickup will be on Friday, July 5, at noon. WBARD will meet on Monday the 8th at 7 p.m., the City Council meets on the 10th at 6 p.m.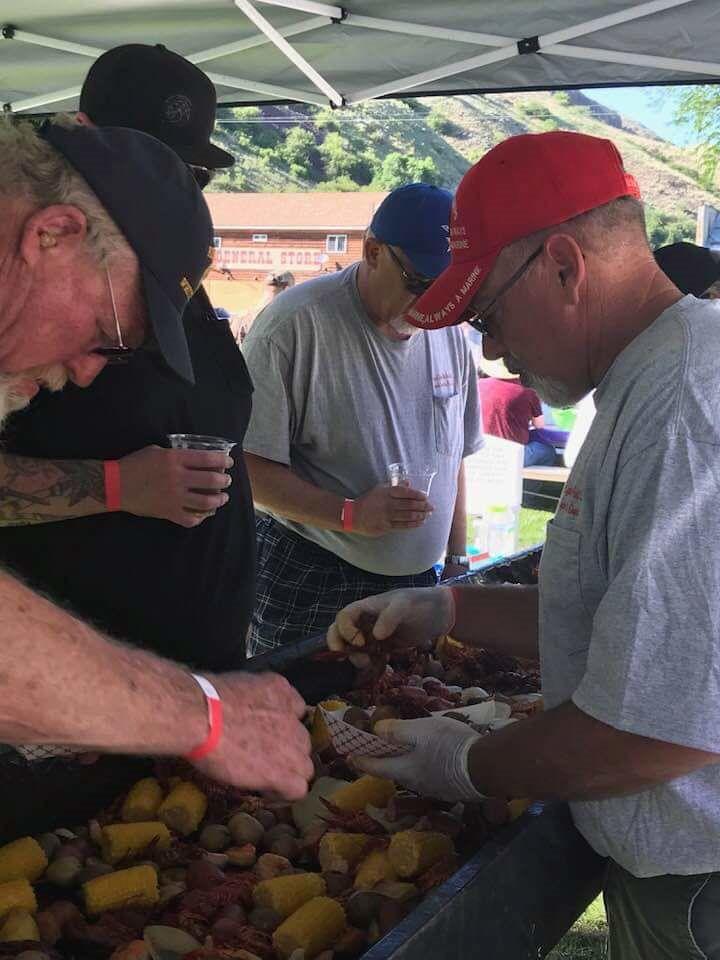 The crawdad feed was another success with over 100 people attending. Our new Memorial Park was overflowing with the young and old along with the fun and stories being enjoyed by many. Thanks for the American Legion for sponsoring this well-earned project.
WHITE BIRD — Resurfacing of White Bird Grade on U.S. Highway 95 started this week. More than seven miles of the south side of the grade will b…
They are paving U.S. Highway 95 from the top of the hill toward White Bird. More than seven miles will be paved, with one lane in each direction being open until construction is finished in August. They now have, as of last Saturday, grinded one lane and the highway has been reduced to two lanes. Please use caution when driving and be aware of traffic.
GRANGEVILLE – The Grangeville Free 2019 Summer Concert Series lineup is secure and ready to begin July 11.
The Summer Concert Series in Grangeville will be starting up at the Pioneer Park (across from Les Schwab Tires) on July 11 with Hillfolk Noir.
Hammer Down has trivia night every Friday at 8 p.m. Come on down, check out our beer garden/patio bar...we have a little something for everyone! Prizes awarded at the trivia games.
White Bird Bar & Grill (formally Mac's) has made this historic building their new home. The ornate carved wood back bar from the 1800s has an amazing story with an epic journey stopping near Florence, Idaho in a place called Frog Town, but the journey didn't end until it was delivered to White Bird where it found a permanent home.
The bar opened again on June 15, and is now open seven days a week from 10 a.m. to 2 a.m. Come by for drinks and appetizers. Happy Hour is from 2-4 p.m. On Saturday and Sunday, there are ultimate fully loaded Bloody Marys. In memory of the history of Mac's, and all who came before, they are offering the Frogger, a unique drink just like this place. They have gotten it cleaned up, and the grill will be opening soon!
Would you like to winter along the Salmon River? If so, consider a camp host position with the Salmon River Resort. You must have your own RV for work beginning in the fall of 2019. Duties will include general maintenance and yard care, greeting and helping customers, etc. For information call 1-509-386-6995 or go to k_killgore@msn.com.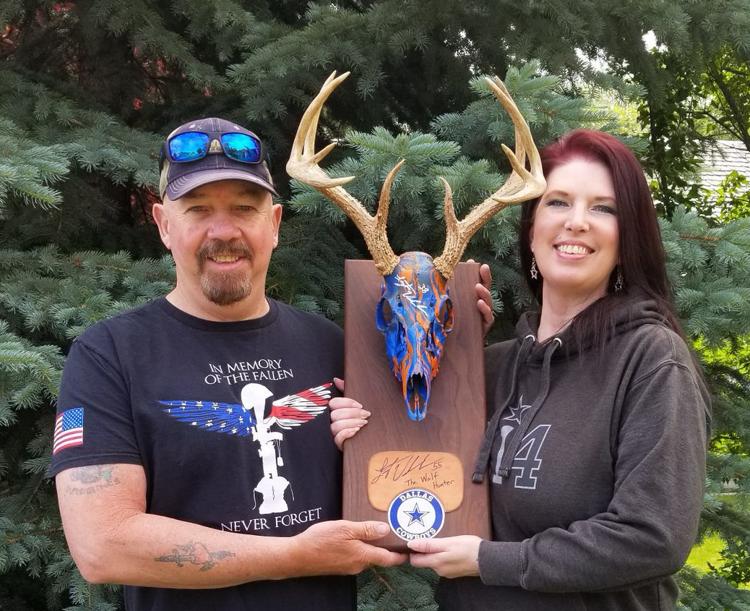 The rodeo raffle winner of the horn mount by Leighton Vander Esch was picked up this last Monday. Chad had actually won it, but since his wife Denise is a Dallas Cowboys fan, and knows who Leighton is, he decided to let her have it. They drove up to Grangeville, and since Tuesday (25th) was her birthday, the timing was right. Congratulations Chad and Denise Clanton of Lewiston.
Update on Mike Hagen...he is now staying with his mother for as long as needed. He is doing more therapy of all types. You can visit anytime at 1420 Birch Ave. in the Lewiston Orchards. This is one street south of the roundabout. Mike says "thanks" for all the prayers and good wishes...keep them coming.
Birthday wishes go out to Pat Ringsmith (9th), Ike Bohne, Cindy Greer (10th), Susan Alley, Tyson Stowers, Brodie Robinett (13th).
In Memory of Billy Cox (7th).
Anniversary wishes go out to Rick & Paula Prewett (10th), Trevor & Bobbi Eller (11th) and Maggie & O. C. Abbott (13th).