WHITE BIRD -- You're from Idaho if...we had sun, rain, hail, and snow so I think all the seasons were once again covered. It's going to get cold for the next few days, so stay bundled up when outside and remember those fur babies too.
Food bank pickup will be on Thursday, Dec. 5, at noon. Contact Leah or Rob if you can help.
Andy Connolley's memorial service was well-attended at the Veterans Memorial Park, with the American Legion presiding over the military honors.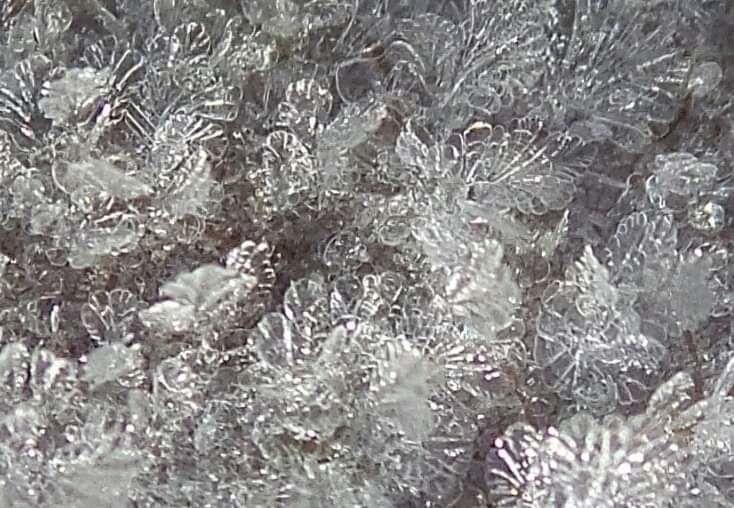 Dec. 14 is National Wreaths Across America Day. This event is not just celebrated nationally, but it is International with more than 1,600 locations in all 50 states, at sea and abroad. This was started from the Revolutionary War to present day conflicts. We remember veterans, our devoted sons, fathers, mothers, sisters and brothers. They come from all backgrounds in life to place their lives on the line for our freedom. Join us by sponsoring a veteran wreath at the ceremony, or purchase a wreath until Dec. 2. Visit the website www.wreathsacrossamerica.org/idwbmp for information. The White Bird American Legion will be having their ceremony at noon on Dec. 14 at the Veteran Memorial Park in coordinating with the National Wreaths Across America Day.
A full rundown on the Christmas activities will be in next week's news, so be watching for it!
Join the Rebekahs for their Christmas party on Wednesday, Dec. 18, at the hall, starting at 6 p.m. All women are invited (members or not) to bring a small gift, an appetizer or dessert and a smile! They would love to have you join as a new member.
Pinochle winner was Kathy Lucchesi.
Cribbage winners were 1st -Nick Nichols, and 2nd went to Christi Brown.
Birthday wishes go out to Bailey Cullin, Abigail Fanning (2nd), Evangeline Lowe, Jed Fitch, Ryan Randall (3rd), Kaleala Rose Bass (4th), Dean Roakey, Les Killgore(5th), Atlyssa Dewey, Carl Kilgore, Gary Boone (6th), Tyler Zumwalt, Charlotte Sickels (7th).
In Memory of Ann Zumwalt (1st).
TidBits: I know I said I wasn't doing any for the next month but this is a good one for the Holidays!
Hilarious Things My Mother Taught Me...
1. My mother taught me to APPRECIATE A JOB WELL DONE. If you're going to kill each other, do it outside. I just finished cleaning.
2.My mother taught me RELIGION. You better pray that will come out of the carpet.
3. My mother taught me all about TIME TRAVEL. If you don't straighten up, I'm going to knock you into the middle of next week.
4. My mother taught me LOGIC. Because I said so, that's why.
5.My mother taught me FORESIGHT. Make sure you wear clean underwear, in case you're in an accident.
6. My mother taught me IRONY. Keep crying and I'll give you something to cry about.
7. My mother taught me about the science of OSMOSIS. Shut your mouth and eat your supper.
8. My mother taught me about CONTORTIONISM. Will you look at that dirt on the back of your neck.
9. My mother taught me about STAMINA. You'll sit there until all that spinach is gone.
WASN'T YOUR MOTHER SMART!