GRANGEVILLE – "We are going forward on good faith, so I'm not really sure why this is necessary," Mountain View School District 244 board chair Lot Smith said at the Sept. 24 negotiations meeting. He referred to a "Negotiation Agreement" brought forth by the Central Idaho Education Association (CIEA) negotiation team.
"It's all common sense," Smith noted the six-point document.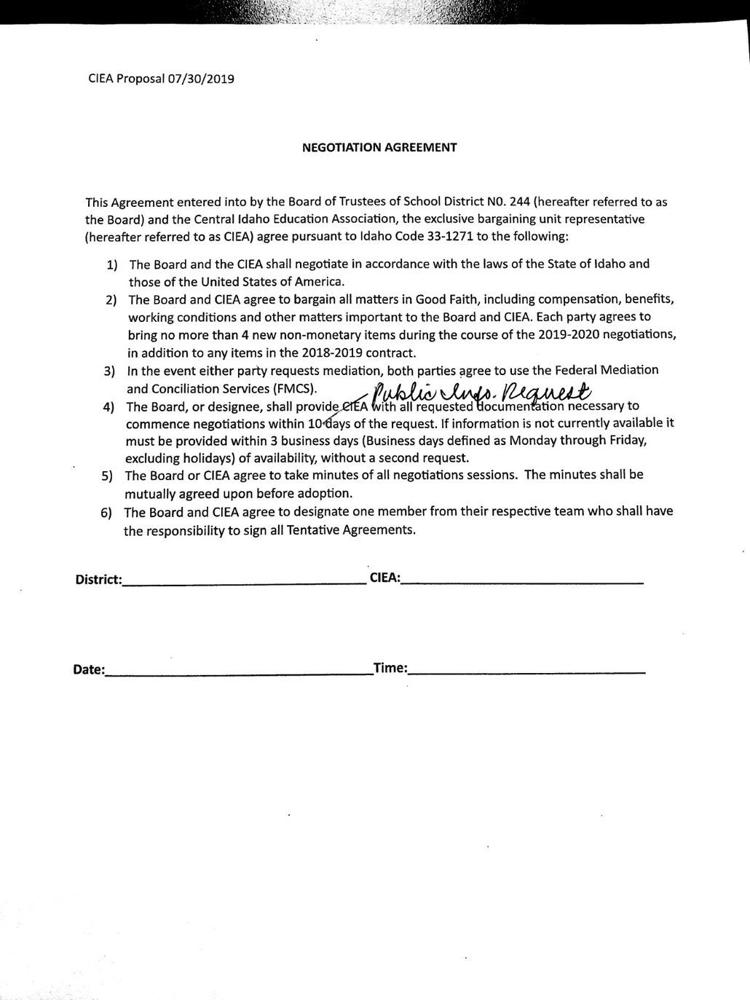 "I don't see a need for it," trustee Rebecca Warden added.
CIEA President Char McKinney stated that even though the guidelines seem like common sense, they have not been followed.
In that same vein, CIEA did not agree with an agenda produced by MVSD, McKinney said.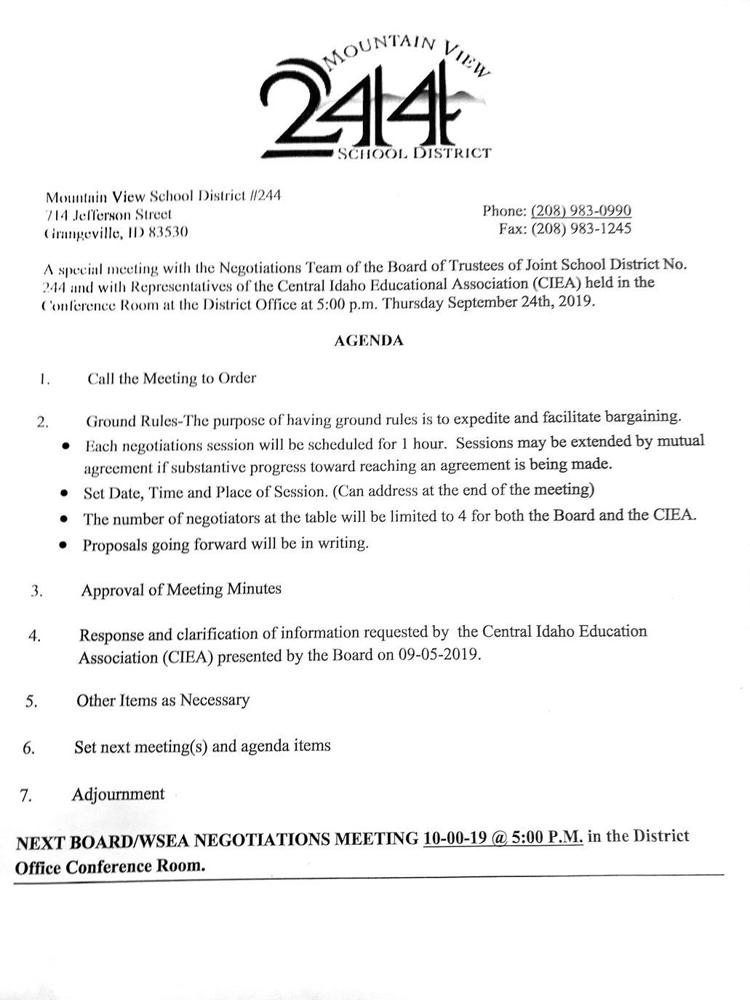 "We want input on the agenda; we definitely do not agree with the one-hour meeting time allotment," she said.
Those documents were placed aside, and the conversation continued.
CIEA offered a counterproposal to the proposal MVSD offered at the previous meeting.
The main bone of contention comes from the career ladder or state allocation model.
"We placed everyone according to the state model, beside where MVSD 244 has them placed," McKinney said. "Of those, 49 of the 81 employees are placed incorrectly."
"Having new staff hired and coming in at a higher rate of pay than current teachers with less experience and similar education is a problem," McKinney said.
"I feel we addressed the state versus district placement at the last session," MVSD business manager Becky Hogg stated. "State and SD244 salary placements went down two different paths in 2016-17."
"We have new people making more money than returning staff. That's the reality and it's a problem. It exasperates people every year," McKinney said.
The CIEA team noted a problem of a salary with a former administrator who now has a different position within the district, but is paid about $6,000 more than what the district has said its ceiling is, which is $57,000.
Hogg explained everyone was placed on the schedule in "the very same way," with the only difference being their personal negotiated agreement.
"No, they were not," McKinney said.
The MVSD team will look at the counterproposal and Hogg will run the numbers provided by the CIEA, Smith said. The groups agree to meet again Thursday, Oct. 17, 5 p.m.