ELK CITY – About 40 people gathered at Elk City School for the Monday, Sept. 16, Mountain View School District 244 board meeting.
"I wanted us to meet here once a year, and I'm glad to come up," said trustee Casey Smith.
Elk City School teacher Kathy Knutzen gave some highlights of the school.
"We're pretty isolated here and not everyone has the chance to travel, so we are appreciative of a grant for our outdoor school," she explained. Kids travel to Kooskia Fish Hatchery this week as well as the South Fork River Ranch where they will eat and stay the night.
Knutzen explained they are focusing on water for their outdoor school.
"We are surrounded by water, so I feel it's important to understand water quality from the tribe's perspective, and simply why water is so important," she said. She added the kids will also study at the Elk Creek restoration project area.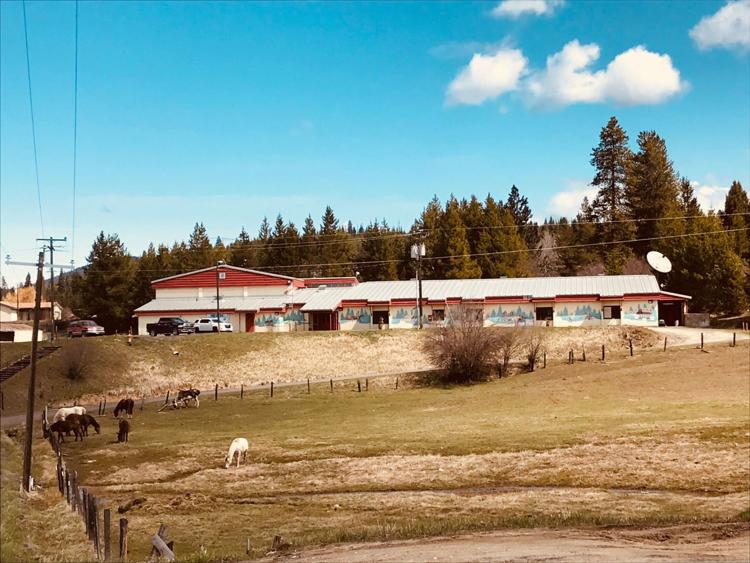 Knutzen also shared enrollment news for Elk City.
"We have 10 students!" she smiled. "It's really exciting!" Students are in grades kindergarten through eighth.
Parent Heather Kestner reported on the lunch program she is coordinating.
More than a year ago, MVSD's lunch program stopped providing lunch for Elk City students due to the problem of getting the food to the school from Grangeville or Kooskia.
"We wanted to ensure that all the kids were able to have a meal," Kestner explained. "Mrs. Knutzen was cooking at one point, and I felt her primary job was instructing our kids and this should not be something she needed to be doing."
Kestner coordinated area businesses to provide lunch for the students for their four-day school week. The VFW/Ladies Auxiliary provides lunch on Mondays, Elk Creek Stations does Tuesdays, Elk Summit Café takes care of Wednesdays, and The General Store provides lunch on Thursdays.
The program is funded through a Framing Our Community (FOC) grant of $3,000, and matching money/in-kind donations provided by the businesses.
"I think it's great that the community and businesses are involved," board chair Lot Smith said.
"And everything is prepared in certified kitchens," added Joyce Dearstyne with FOC.
"Are you lacking anything? Do you need anything?" Casey Smith questioned.
"My first thought is, we live in a high poverty area, so the biggest concern is, what happens after this $3,000 is gone?" Knutzen said.
Jody Bran, instruction coach for SWIP (School Wide Improvement Plan) reported students made growth in several subjects and are currently working on problem solving, as well as vocabulary and math.
"Two-step problem solving is something we are really focusing on," she explained.
SWIP is a three-year program, funded by the state. Elk City School begins its second year in this in October.
Joe Rodriguez, principal at Clearwater Valley Elementary and Elk City schools, said he is able to come to Elk City about once a month.
"I could not be more pleased with the leadership here," he said.
Rodriguez also reported it was the second week CVES has shared a counselor with Clearwater Valley Junior Senior High School.
"We have identified some students who need to see the counselor," he said, and the counselor is at CVES all day on Tuesdays.
He also said, under his technology director hat, that 100 additional Chromebooks have been ordered for use across the district.
"In addition, we have asked CompuNet to provide a risk assessment for cyberattacks," he explained, stating more than 90 percent of these attacks are through e-mail.
Casey Smith asked if students will look up things on the Internet they are not supposed to.
"Every day," Rodriguez said. "But we are alerted to this and they are halted, at least on our equipment." He said students are able to use their own phones and create a hotspot and look up what they want, if not monitored.
"That's why kids must be on task and engaged in their school work, and why it's important for us to continue to teach digital citizenship," he added.