GRANGEVILLE – Walking through the fourth-fifth grade hallway ramp at Grangeville Elementary Middle School (GEMS) gives a sense of local Idaho history.
This is not only due to what students have learned in their Idaho history curriculum, but also to the mural that covers the hallway wall.
"I really wanted to find inspiring Idahoans who were important to the kids and who they had some sort of local connection to," explained GEMS and Grangeville High School art teacher Patrick Phillips.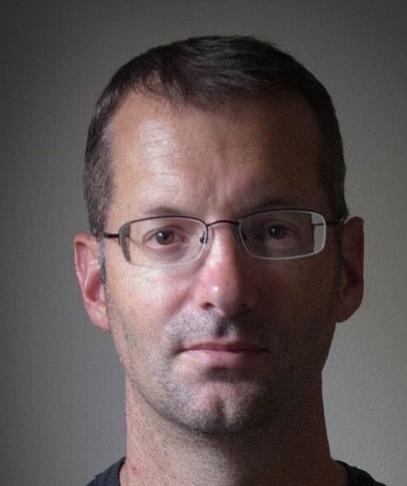 Phillips was asked by former GEMS principal, Dr. Susan Anderson, to complete a mural on the bare wall.
In the end, Phillips chose to depict Buckskin Bill, Sacajawea, Polly Bemis, Chief Joseph and Chief White Bird.
"They are local, legendary people," Phillips said.
He put the faces into composition style and posterized the look, with white, medium gray and black paint against a brown background. He had help from his son, River, an exchange student, and many fourth and fifth graders.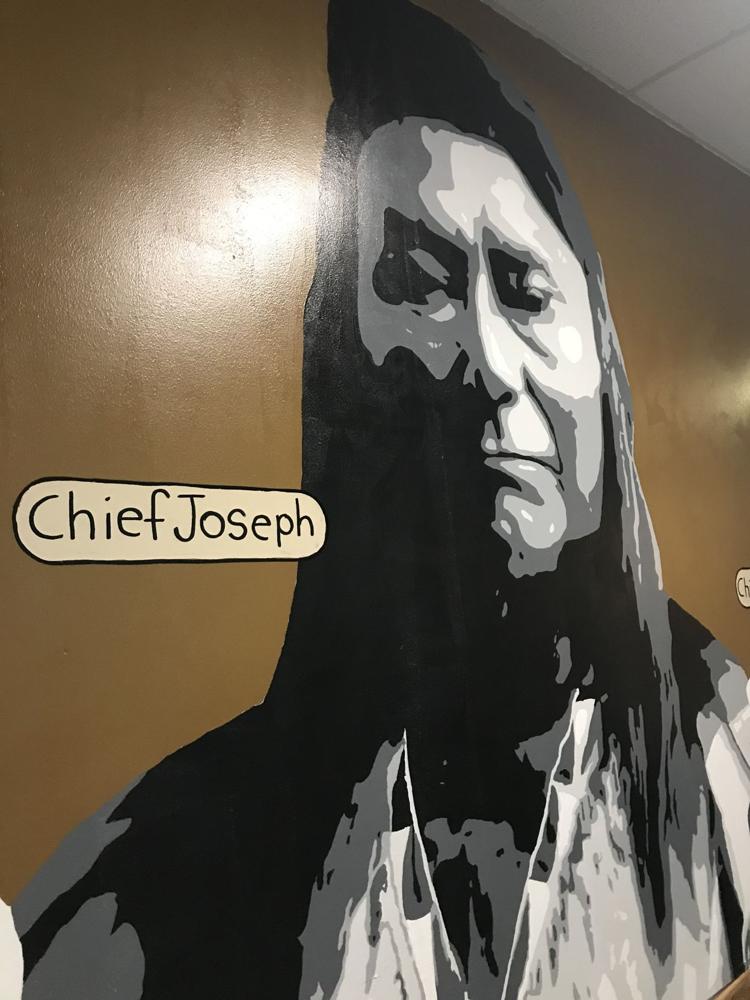 "The way I planned it and graphed it out in squares – it was basically a giant paint-by-number," Phillips said. "And I really love the way it turned out."
Phillips, who has been Grangeville's art teacher for the past 16 years, said the mural represents people whom the students have studied during their Idaho history lessons.
"And they're the kind of heroic and well-known people whom stories would be told about around a campfire," Phillips added.