GRANGEVILLE – "We're not going to tell people the sky is falling if this levy does not pass. We're not using scare tactics about what we will take away – we will, as always, do the best we can with what we have," Mountain View School District 244 board chair Lot Smith said Monday, May 13. "We will make decisions that have the least impact on the education of our students."
Smith, along with trustee Rebecca Warden, attended a levy informational meeting at Grangeville High School where about 30 people met in the library. Superintendent Marc Scheibe and business manager Becky Hogg delivered a short presentation focusing on the $3,090,048 levy on which patrons will vote May 21.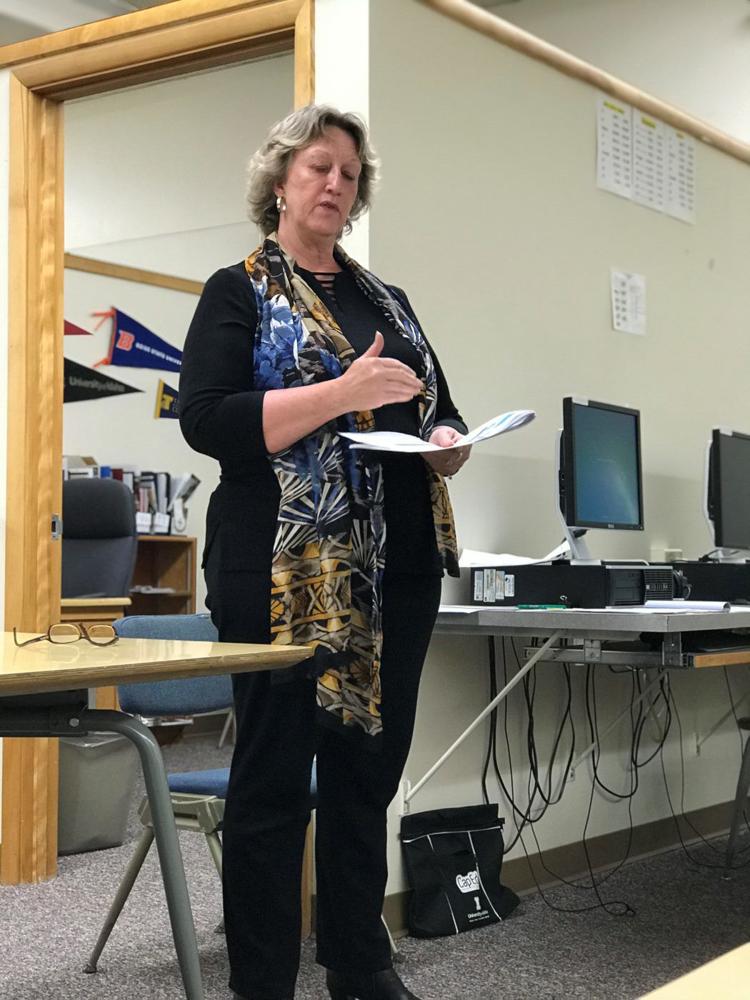 The one-year-levy, Scheibe explained, will replace the previous year's levy. The levy makes up about 25 percent of the district's approximate $12 million budget.
"I have said Idaho is a levy state, and what I mean is, the legislature does not adequately fund education and patrons are expected to hold levies to make up the difference," Scheibe stated, adding that of Idaho's 115 school districts, only one does not hold a levy.
Due to less students in the district and that the board has made the decision to hold back using current forest fund reserves for aging building issues, there will be a budget shortfall even if the levy passes.
"We hope to make up for that shortfall, in part, through attrition, but we are always in a belt-tightening mode, as well," Scheibe said.
Hogg showed a chart that puts MVSD at about $3.11 per thousand dollars for the levy cost to its patrons whereas the state average is $4.68. Cottonwood falls in at $2.16, Kamiah (which did not pass its levy this year) at $2.50 and Salmon River in Riggins at $2.72.
She also explained that for a $150,000 home with homeowner's exemption, passage of the May 21 levy will make for a $75 annual tax increase from last year.
Attendee Matt Dame, the district's athletic director whose wife is also a teacher, asked about the freeze on the forest reserve funds.
"Why the district would choose to prop up its buildings, but not take care of the education of its students?" he asked. "The buildings have been in the same state for 20 years." He also asked if the district has a five-year-plan for its aging facilities and, when told yes, asked for a copy.
Teacher Brittney Stewart said she has had worried parents ask her what it means if the levy does or does not pass.
"I think a way to look at it is to bring it home – what would a family do if they learned they would have 25 percent less income?" Hogg asked. "What changes would need to be made to balance a budget?"
Scheibe explained the board has not made decisions on exactly where the cuts would be "because we are not sure."
"I know the district would look very different in its programs if the levy does not pass," but it's easier to make those decisions when you know what you have to work with, he said.
Specific levy information and charts will be available on the district website: https://sd244.org/.