KAMIAH -- On May 1, five prominent Youth Advisory Board (YAB) members arrived at the Kamiah Elementary School with several large boxes of brightly painted rocks.
These five YAB members (Hailey Brotnov, Mikal Brotnov, Jace Johnson, Jace Sams, and Robert Whitney) proceeded to gather in the lawn, at the entrance of the Elementary School, and kindly assist eager and excited young kindergarteners, 1st, 2nd, and 3rd graders to carefully disperse the rocks across a stark, bare portion of the lawn, where the grass had never grown.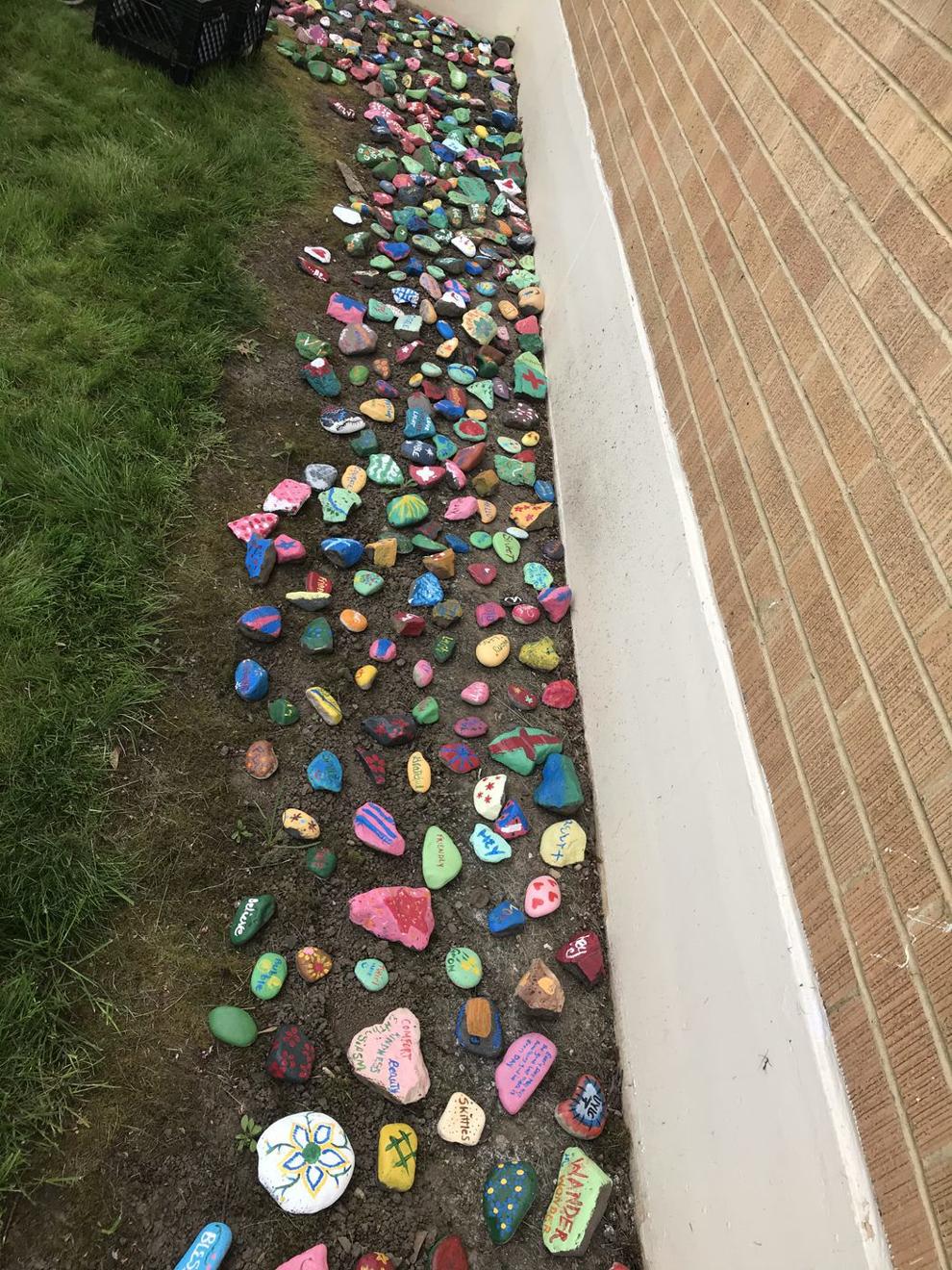 Terry Musgrave, the elementary school secretary, had commissioned the YAB early in the fall of 2018 to commit to this extensive, rewarding, inspirational, and important project in order to encourage KUB inspiration and caring, mentorship and cross-generational kindness, and for a community wide demonstration of youth leadership and initiative.
"It's awesome to see big kids helping the little kids have pride in their school," stated Musgrave.
YAB's overwhelmingly positive response to this commission and vision was shown on Wednesday, May 1, when they came together, working across generations for the same sole purpose of creating inspiration and positive design, now visible as a statement and memoir for all community members to see.
More than 100 beautifully painted rocks of all shapes, sizes, and themes, complete with inscriptions such as: kindness, dream, wander, adventure, travel, are placed as a reminder to all that peer investment, youth leadership, and community awareness, positivity, and kindness are essential to the community we live in.
- Sharlene Johnson, UYLC executive director