KOOSKIA – Acting Mountain View School District (MVSD) 244 Superintendent Woody Woodford has hit the ground running.
"I've been in every building multiple times – except Elk City School, and I have plans to get there soon," Woodford told the board and patrons at the Aug. 19 meeting in Kooskia.
Prior to that, the board voted unanimously (Casey Smith was absent) to go with Woodford's suggestions to revise the meeting procedures "in some small ways," Woodford said. This includes having only one public input session at the end of the meeting (rather than two, at the beginning and end).
"I believe this helps streamline the meetings," Woodford said.
Woodford also spoke about adopting board polices while also make the public aware of what was happening or changing, and the chain of command in his absence.
"Since I came on later in the process, I do have some family and professional obligations scheduled," he said. Cody Weddle is the assistant superintendent or second in command.
Woodford also briefly spoke to past turmoil with the board and district teachers.
"I want to turn the focus from drama to kids first," he said. "My plan is to work my tail off for MVSD and highlight it so it will be able to attract the very best superintendent candidates."
Additional administrative reports included the following: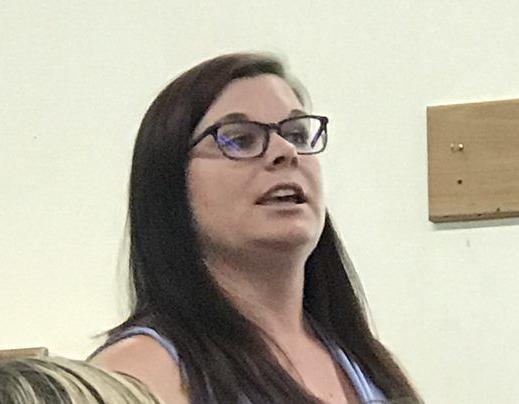 *Heather Becker, new Clearwater Valley High School principal:
"I am feeling out how I can best use my expertise," she stated.
Becker also mentioned that because the former agricultural science teacher resigned at a late date, positions and schedules had to be moved around, which means art is no longer offered as an elective.
"Is there anyone credentialed to teach art?" questioned chair Lot Smith, stating his belief that the arts, sports and other extracurriculars are "extremely important." At this time, Becker answered, there is not a qualified instructor.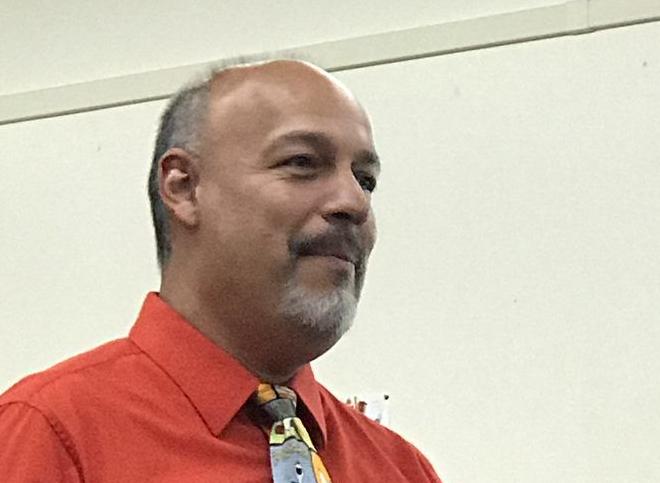 *Clearwater Valley Elementary School Principal Joe Rodriguez reported a potential bus problem the first day – having lost four bus drivers from the previous year – but complimented bus supervisor Craig Johnson for his efforts to make sure all kids were safe.
"We didn't lose any kids, so that's a plus," Rodriguez smiled.
Under his technology and other duties hats, Rodriguez also reported that the district is halfway through replacing 38 older surveillance cameras in its buildings, as well as 80 older Dell computers, which will be replaced with Chromebooks.
In addition, Rodriguez has been working with Idaho Transportation Department to get two roadside signs placed on both sides of the highway prior to approaching CVHS. These signs will warn motorists the speed limit is 45 miles per hour and will flash with solar-powered lights. The board agreed unanimously on this $7,400 project.
*New Grangeville Elementary Middle School principal Adam Uptmor reported the school currently has 590 students, but expects enrollment to change within the next week or so.
*Grangeville High School Principal Randall Miskin also reported enrollment is in flux, but will report more solid numbers at the September meeting. He reported 40 kids are out for girls' and boys' soccer, 34 for football and 30 for volleyball.
GHS Boosters provided donuts on the first day of school, which were handed out by local law enforcement officers.
The next school board meeting is set for Monday, Sept. 16, 5:30 p.m., in Elk City.