GRANGEVILLE — Disagreements about language, what to do with unexpected funds and what belongs in teachers' master agreements remained Oct. 14 hen negotiations for 2020-21 continued between Mountain View School District (MVSD) 244 and Central Idaho Education Association (CIEA).
"Our hope is for an honest, respectable discourse," CIEA negotiation Joe Tosten started the meeting. "Our hope is to engage in respect that leads to productive goals. As partners in the negotiation process, we have an obligation to listen to each other and work together to find balanced solutions to the issues before us."
"We acknowledge our district has faced a difficult financial situation this year with a failed levy and state funding holdbacks," Tosten continued. "However, we also realize the district's financial situation has improved significantly since our last meeting. This includes more state money than originally thought, as well as significant carryover funds. Based on these unanticipated revenues we feel … we must work toward more balanced solutions."
CIEA team member Katrena Hauger also requested the CIEA negotiating team be included in making the meeting agendas, an issue that has been raised before.
"We need the opportunity to add to it so we can discuss things we feel we need too, as well," she stated.
She reminded MVSD that, legally, a meeting must be listed 24 hours in advance so the public is aware.
"I looked on the website last night and could not find anything," she said. She added she needs to have one person she communicates with from MVSD and can count on, and asked who this contact person is.
"We haven't specifically talked about it, and I do not want to put [superintendent] Todd [Fiske] on the spot, but I had thought it would be him," MVSD trustee Brad Lutz answered.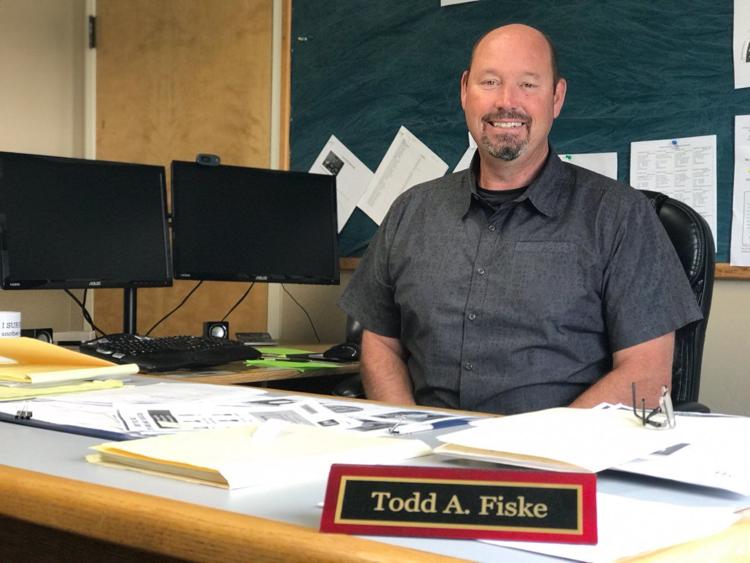 Hauger reiterated the need for the 24-hour advance notice as, "It is the law," she said.
"You are correct, but there is another stipulation, which is to get the notice out in a reasonable amount of time," Fiske said. He added there had been meeting changes as people had been sick, but that he would work toward being the liaison for the needed information.
Proposals and counterproposals, at this and the previous two meetings during the month, include the CIEA wanting to keep the credit reimbursement language in the master agreement; keeping the 2020 insurance coverage wording intact; adding language about unanticipated revenue and what to do with CARES funds (Fiske had earlier suggested giving it to the teachers; the CIEA suggested a bonus to all 150-plus staff members of approximately $2,500 apiece); using carryover funds to finish repairing the salary scheduled; and wordsmithing some additional language in the contracts.
"As you know, the board voted on and passed a resolution articulating a financial emergency [at an earlier board meeting]. This was declared when the initial budget for 2021 was presented to the board, $13 million was needed to run the school district. We get about $9 million from the state, so that's a $4 million shortfall," Lutz explained. "CARES funding [for this year] will not change that shortfall. We pulled $3 million from SRS [Secure Rural Schools – Forest funds] and cut about $1 million. We are still in that same boat."
"In my mind, we are beyond talking about anything except salaries and benefits for 2020-21. All we can discuss now are things outstanding. We need to move forward," Lutz continued. "The CARES funds, stipends, that's a great idea, but not part of negotiations."
The teams disagreed on what was available within the budget, including unexpected revenue, carryover and SRS funds.
"Unanticipated revenue does not seem like something that should be negotiated," Lutz said. "It doesn't even seem a fiscally responsible way to deal with this."
"I do not see how teachers and staff can live through another year of this," Tosten said. "I have very serious questions if there ever really was a financial emergency."
"Those extra, unanticipated funds have nothing to do with that financial emergency," Lutz stated.
Tosten said he hoped the district does a better job on the coming year of convincing the public of the levy need.
Business manager Becky Hogg interjected there had been numbers thrown around that were not accurate.
"We're talking about two separate budgeting years – the last one closed June 30," Fiske said.
The bottom line, Hauger said, is "You have extra money. The entire staff has been hammered. It might be nice to take care of your staff — 31 people have left! It has been devastating to all employees, and you don't want to look at the fixes," where cost is minimal.
"We will look at your counterproposal," Lutz ended.
Trustee Melisa Kaschmitter was unable to be at the meeting, so the next meeting date has not yet been set.