Ryan Glimp graduated from Prairie High School in 2017 with 32 college credits, enough to enter Lewis-Clark State College as a sophomore. Now, he's on track to graduate from LCSC with a degree in kinesiology a year ahead of schedule.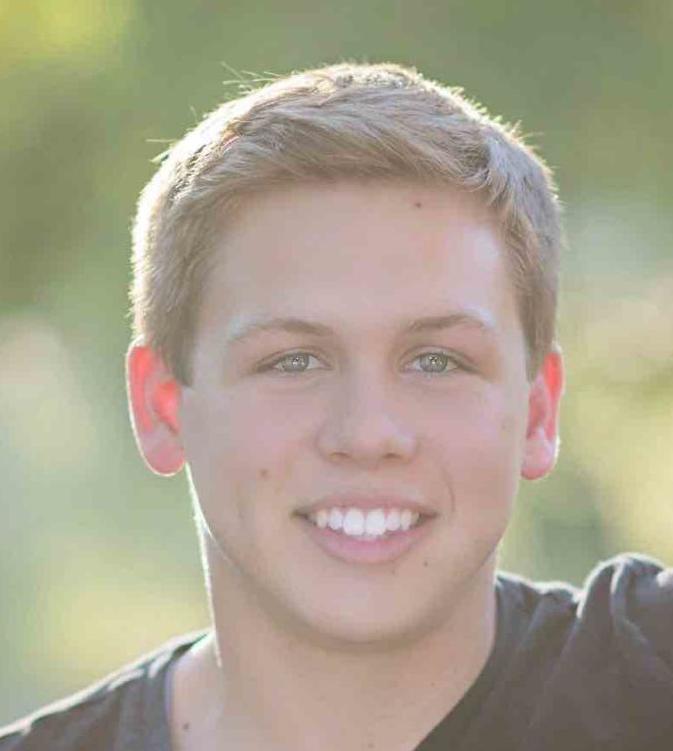 Glimp estimates that, in addition to saving a year, he saved a whole lot of Benjamins.
"After doing the math, it looks like I saved a little over $5,000," Ryan said.
How is this possible? Dual-credit classes.
For about the past decade, high school students in Idaho have had the opportunity to take classes for which they receive both high school and college credit. Best of all: It's free for the students. The state grants each student more than $4,000 that can be used toward college credits through dual-credit courses, as well as other education-related expenses.
High schools offer dual-credit classes in person -- which require a teacher who has met the partnering university's qualifications -- and online through the Idaho Digital Learning Academy, known as IDLA. The classes range from one (lifetime fitness) to five credits (calculus), with most falling in the three-credit category.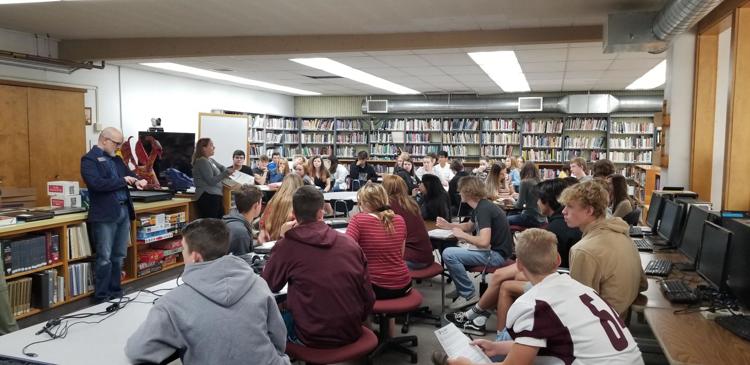 Among the high schools in Idaho County, Prairie is leading the dual-credit charge. PHS currently offers 13 in-person dual-credit classes. Kamiah High School offers nine, Grangeville offers four, Clearwater Valley has two and Salmon River offers one. St. John Bosco Academy, formerly Summit Academy, in Cottonwood isn't offering any in-person dual-credit classes this year. However, the number of in-person dual-credit classes a school offers and the number of students who participate vary from year to year.
"Approximately 90 percent of our juniors and seniors are taking dual-credit courses," according to Suzi Quintal, counselor at PHS. Quintal is enthusiastic about the benefits of the dual-credit courses for college-bound students, as well as those interested in an alternative post-secondary education.
"I am especially proud of how dual credits are assisting students who are interested in attending technical programs, many of whom are hands-on learners and are hesitant to attend college to do more 'book work,'" she said. "Prairie offers all the academic requirements for the various professional/technical associate degrees at Lewis-Clark State College. When students are shown they can have all the academic requirements done in high school - many of which they need for high school graduation anyway - they are much more inclined to enter an associate's program."
Quintal noted, however, the dual-credit program takes a commitment from school administrators, counselors, teachers and students.
"Cottonwood administrators and staff feel that it has been, and continues to be, very beneficial to our students and it is giving kids options and opportunities," Quintal said. However, "a dual-credit program does increase the workload, so administrators and counselors have to be invested."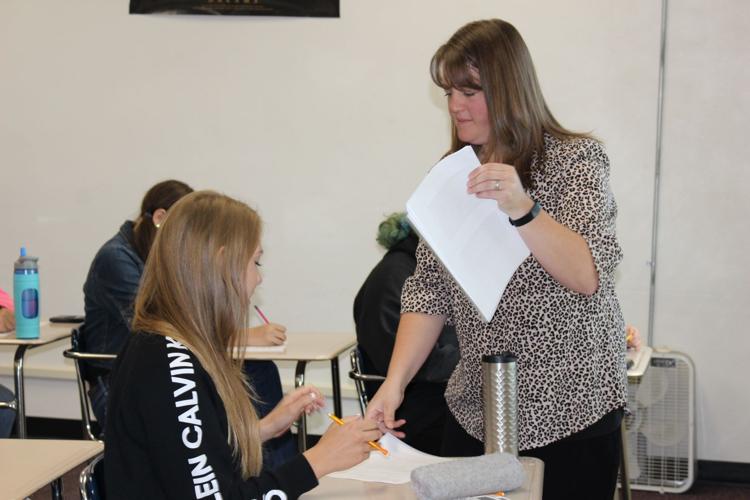 Darbie Duclos currently teaches technical math, pre-calculus, calculus, statistics, and chemistry for dual credit at PHS. Duclos earned her master's degree in her content area and was approved through LCSC's chemistry and math departments.
"I continue to meet with LCSC faculty to make sure my content aligns with theirs," Duclos said. "During the school year, professors from LCSC make the trip once or twice per year to observe me teaching and complete evaluations."
In Prairie's case, LCSC pays the school district for the dual-credit instruction and the district passes on that money to the participating teachers.
Additionally, parents and students must understand these are college-level classes, they're more challenging than regular high school classes and they require more work.
Natalie Riggers, counselor at Nezperce High School, noted that if a student earns a C in a dual-credit class, that goes on their transcript for both high school and college. These are the types of factors counselors make sure to mention when counseling students about their dual-credit options.
"Dual credits are certainly not for every student, and that is where proper counseling and advising comes into play," Quintal said.
Thousands of students have taken advantage of these dual-credit courses and the programs are a positive step in improving Idaho's go-on rate, which refers to the percentage of students who continue their education after high school.
A 2017 report by the Idaho State Board of Education noted that "dual-credit students earn higher grades when attending college and continue their college careers at higher rates than students who do not take advantage of dual-credit courses while in high school."
Glimp said that the dual-credit classes gave him a leg up when he started at LCSC.
"When I came to college, I was able to get right into what I wanted to study," Glimp said. "I think a lot of freshmen and maybe even sophomores drop out because they are not studying what they are truly interested in, and they simply get bored."
While the credits are generally accepted at any public college or university in Idaho, there is no guarantee for out-of-state schools. However, PHS's Quintal said that issue has lessened over time.
"For example, Spencer Schumacher graduated last year and all of his dual credits (32 credits) transferred without a problem to Montana Tech," she said.
Since the dual-credit classes are largely a win all around, school administrators say they likely will continue to expand their programs.