GRANGEVILLE – "I was first hired part-time, and I decided to do it until I found something better," Mountain View School District 244 bus driver, Tom Roy, of Stites, told the board at the May 18 meeting. "I never found anything better!"
Roy was honored for 42 years of service, and was presented a plaque of thanks commemorating his career.
"We certainly appreciate the dedication and service of Mr. Roy," said acting superintendent Woody Woodford.
Roy said both of his parents worked as bus drivers, as well.
"I've had a lot of fun; I've really enjoyed it, and I have worked with good people all these years," he added.
Clearwater Valley Junior-Senior High School Principal Heather Baker reported that Martha Smith, of Lowell, who will be a senior this fall, is a finalist for the Idaho High School Activities Association Interscholastic Star Scholarship, in the 1A classification.
Subsequently, following the meeting, Smith learned she had received the honor.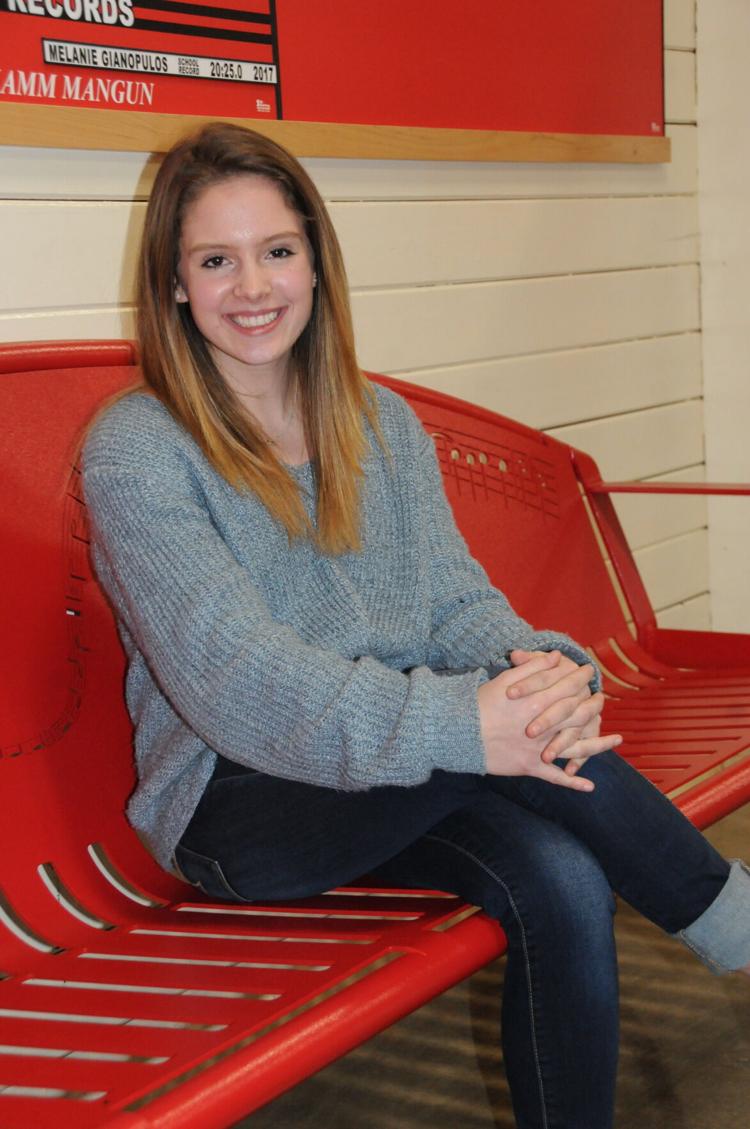 "This is something I have wanted since I was a little kid," Smith smiled. "Thank you so much to every teacher, coach, role model, and, most importantly, my family and friends for supporting me and motivating me for the past 12 years."
A banner with Smith's name will be sent to CV to hang at the school. In addition, CV will receive a $500 check. Smith will receive a plaque, certificate and a $1,000 check to the college of her choice.
Technology coordinator Joe Rodriquez reported the WiFi hotspots at Grangeville High School and CVHS in Kooskia are complete. These were funded by the state's COVID-19 initiative and Lewis-Clark State College.
The trustees discussed public input at board meetings following a second reading of board policy 4105 – Community Relations.
Trustee Pam Reidlen wondered about the placement of public input at meetings, questioning if it gave the public a chance to speak to an issue prior to it being voted on by board members if it were an action item.
"I feel like people who are interested [in a specific subject] should get on the agenda," trustee Brad Lutz stated.
"I would like to see us do away with it, period. It's never caused anything but trouble. City council doesn't do it," trustee Casey Smith said.
Chair Rebecca Warden stated many districts do not allow public comment.
"We'll need to think about this and move the reading to the next meeting," she suggested.
Resignations were accepted from Theresa Gorges, Lacey Sonnen, Kortnie Brockwalder and Tom Roy.
"I hope these people know they have been valuable employees and we are sad to see them go," Warden said, a sentiment that was echoed by other board members.
Following an approximately 30-minute executive session, the board voted for the removal of an employee. No additional information was available.
The board voted to accept the 2019-20 negotiated agreement from the Central Idaho Education Association. Trustees Lutz and Melisa Kaschmitter were nominated and elected to be the board representatives for the 2020-21 negotiations.