WINONA – Multiple law enforcement agencies were on search efforts late Tuesday afternoon for a suspect – believed armed -- involved in a high-speed chase from New Meadows to Grangeville.
Searchers had set a perimeter in the Red Rock Road area south of Winona for a white male in his mid- to late- 20s who on Tuesday morning, Sept. 3, is suspected to have stolen a vehicle out of New Meadows and fled north on U.S. Highway 95, at speeds exceeding 100 mph.
The suspect is then believed to have used a firearm to steal a second vehicle, and proceeded across Lake and Tolo roads and into Grangeville where he stole a third vehicle and fled northbound, up Day Road and onto the prairie.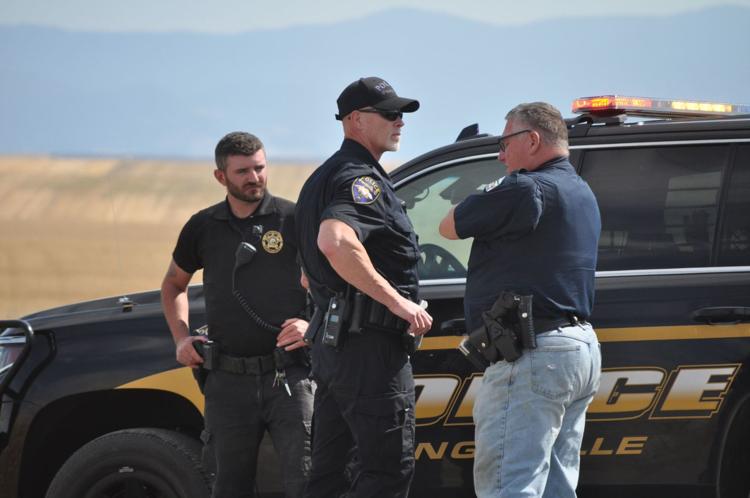 Connie Weeks, Syringa Ambulance EMT and owner of Dale's Rescue Towing, witnessed two portions of the pursuit. As a motorist, she was almost struck by the suspect in the second vehicle just after he ditched the first car at Lake Road. Then shortly after, she saw him in the third stolen vehicle at her commercial property off Day Road as he drove across a field.
"I thought he was trying to get into the wrecking yard to lose himself, maybe find a rig," Weeks said. "Luckily he went the other way because there was a big ditch there."
According to Idaho State Police Trooper M.D. White, the incident began when the suspect attempted to use a stolen credit card while driving a stolen vehicle.
"This card belonged to the owner of the stolen vehicle," White said. "When Adams County [sheriff's office] started doing their investigation, and they contacted the person at New Meadows, that's where the pursuit started."
According to law enforcement, the deputy involved in the New Meadows stop was partially dragged – his arm caught in the stolen vehicle's open window – as the suspect sped off. An unconfirmed report stated the deputy was not injured as a result.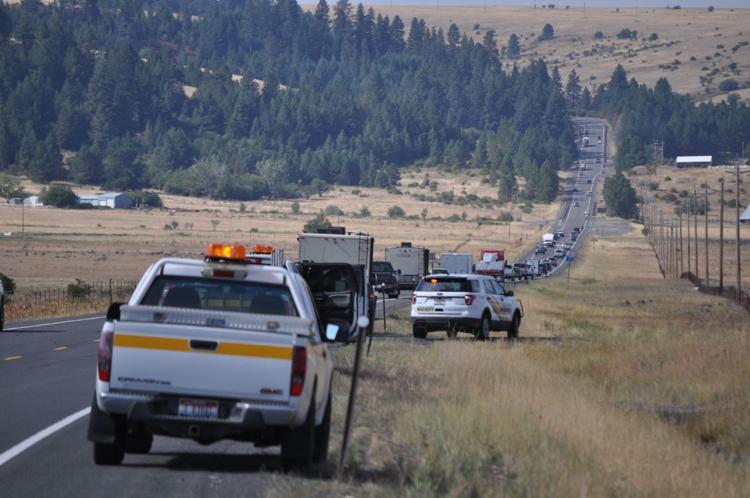 Prior to moving north onto the prairie, the pursuit came into the Grangeville City limits. For public safety, Grangeville schools and Syringa Hospital were placed on lockdown around 11 a.m. Also impacted, all activities scheduled for Tuesday at Clearwater Valley schools in Kooskia were cancelled. MVSD 244 bus routes were on normal schedule, apart from those in the search area: The Grangeville Union Route and Cottonwood Creek Road off Lukes Gulch.
Cottonwood Joint School District 242 did not put schools in lockdown; however, students were kept from leaving the junior/senior high school and visitors were met at the door, according to principal Jon Rehder. The incident was not seen as a direct threat to the school, district or town. From what students were seeing on social media, Rehder said he kept them updated with information from law enforcement.
Law enforcement was unavailable to comment as of press time Tuesday afternoon.