RESERVATION LINE ROAD – Matt and Summer Duman may be a little different than other area ranchers.
"That's part of the reason we're called 'Almosta Ranch,'" Summer laughed. "That and the fact it's five acres – so, a small ranch."
The Dumans raise Boer goats, an animal originated in South Africa in the 1900s and raised primarily for meat. Their ranch is located outside of Cottonwood.
Matt was born and raised in the Cottonwood area and Summer in Culdesac. Though they grew up around cattle ranches, horse, pigs and even sheep, they decided on a different route.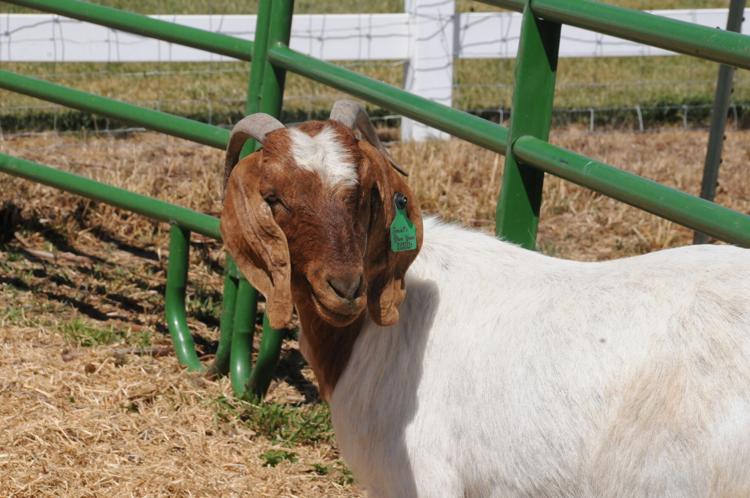 "We wanted our kids to experience the whole ranch lifestyle of birth and the responsibilities, but we aren't pig people and I didn't want the cattle smell, either," Summer smiled. "Just doing some research, goats seemed like a great possibility."
They began their herd in 2017, and have raised and sold show, 4-H, breeding and meat goats since. At a peak, they had about 50 head of goats. They now sit at 21.
"We're more interested in quality, not quantity," Matt said.
He works fulltime for a Lapwai farmer and Summer works a fulltime job for Regence Blue Shield remotely from home, so the goats are their "side gig," they joked.
The Dumans not only sell the goats for meat, they also eat the meat themselves.
"It's good, and really, when I fix it, the kids cannot really tell what it is," Summer said.
The two said they are not necessarily qualified butchers, but they take their time and get the job accomplished.
"It's hard to find someone locally wo wants to butcher a goat commercially," Matt said.
The Dumans have learned what they want in a goat and have concentrated on "good genes," they explained. They have a buck on site to breed their does, and also use artificial insemination, as well as sell the semen.
Twins and triples are common, so the herd can grow quickly, they said.
A nurse by trade, Summer said she feels comfortable with medications, vaccinations and other care.
"We share the hoof trimming, because that can be interesting," she smiled. Matt takes care of most of the feeding responsibilities while Summer works on social media and marketing, as well as balancing the books.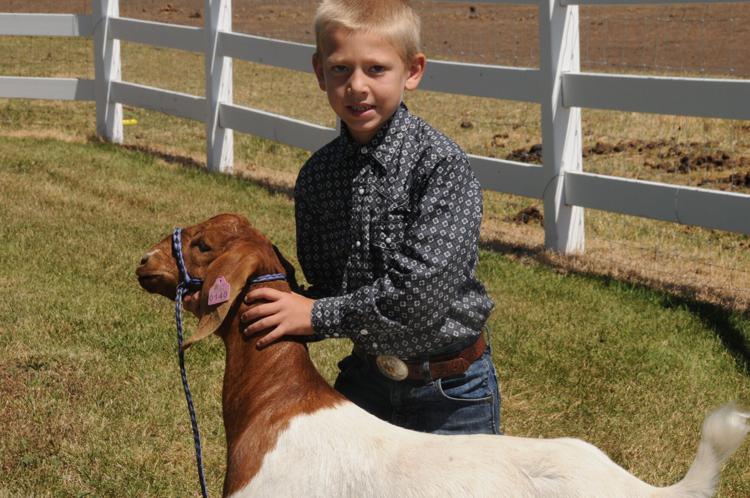 In the Duman family, everyone helps out. Owen, almost 14, is more interested in the outdoors as a whole than in the family's horses and goats.
"I really like it here," he said, looking out over the family's property. "We have a great view."
Eli, 7, is a rancher in his own right: He incubates eggs and sells the baby chicks.
"Yeah, I couldn't keep up this year," he agreed with his mom who said the chicks were difficult to keep in stock with a high demand for them. A Clover Bud 4-H'er, Eli is also working in showing his own goat, "Derby Doug Duman."
Avery, 5, the only sister, claims one of the barn cats.
"The kitties like the goats," she said shyly.
Four-year-old Tyson also has a kitty and lays claim to other ranch property.
"I have a goat," he grinned.
Dogs Zuma and Zillah round out the ranch. Zuma is a Great Pyrenees – Anatolian Shepherd cross who spends all her spare time protecting the goats.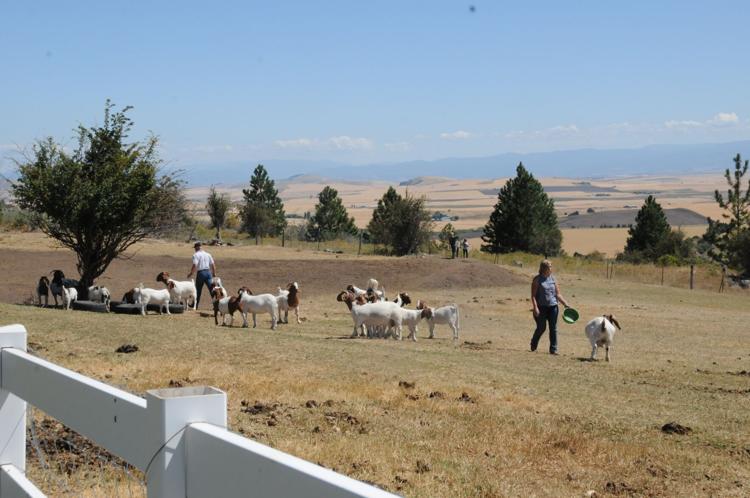 "She's great with them," Summer said. "We taught her not to chase when she was young, and everything else was just instincts."
Summer has also tried her hand at showing, something she has enjoyed.
"It's fun and rewarding," she said. "It's definitely different than other ranch or farm work."