CRAIGMONT — Here's Pantara and Jack and Mustang. There's Manzi and Ellie and Nocino. Don't forget Colter and River and Azera. And about 70 more in all. Alpacas, that is.
"Yes, they all have names," smiled Brandy Henson.
"When you live here, it's pretty easy to get to know them all," added Carol Vernay.
Bob and Carol Vernay with Sweet Pines Alpacas, and their daughter, Brandy, and her husband, Chad Henson, with Alpaca Harmony, have their herds housed together on a farm, outside of Craigmont.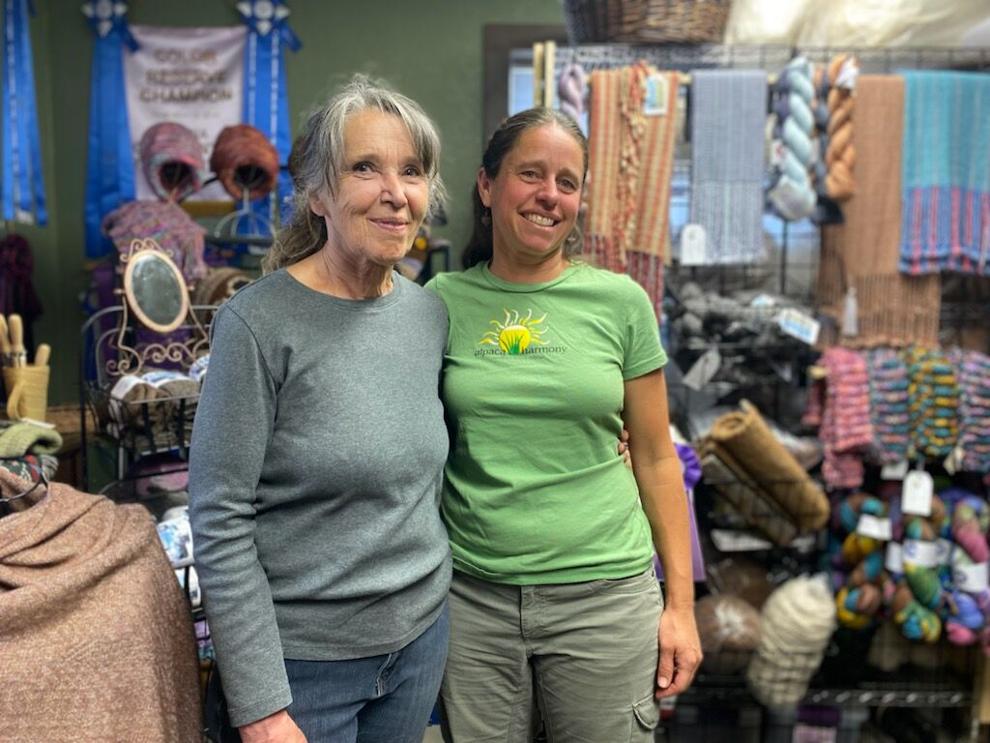 A job ranch sitting in Colorado more than 22 years ago first led the Vernay family to their love of alpacas.
"I was in graduate school and taking care of the ranch and I think we could all see the potential," Brandy said.
Bob had an auto and RV repair business and Carol worked in a medical laboratory in California, but both were thinking about their next chapter in life following retirement from their jobs.
About 20 years ago, the Vernays had looked at acreage in Clarkston, Wash., but it didn't fit their needs.
"It had a steep, rocky area, and that wasn't a good place for alpacas," Bob said.
They soon found their current home and ranch on Talmaks Road and fell in love with what they knew would be a good place for an alpaca herd or two.
What started as a "retirement project," they said, has grown into a reputable breeding program. Their herd consists of 52 while Brandy's is at 20-plus. Chad is employed by Rapid River Fish Hatchery in Riggins, and Brandy works several part-time jobs, including time on the Craigmont ranch.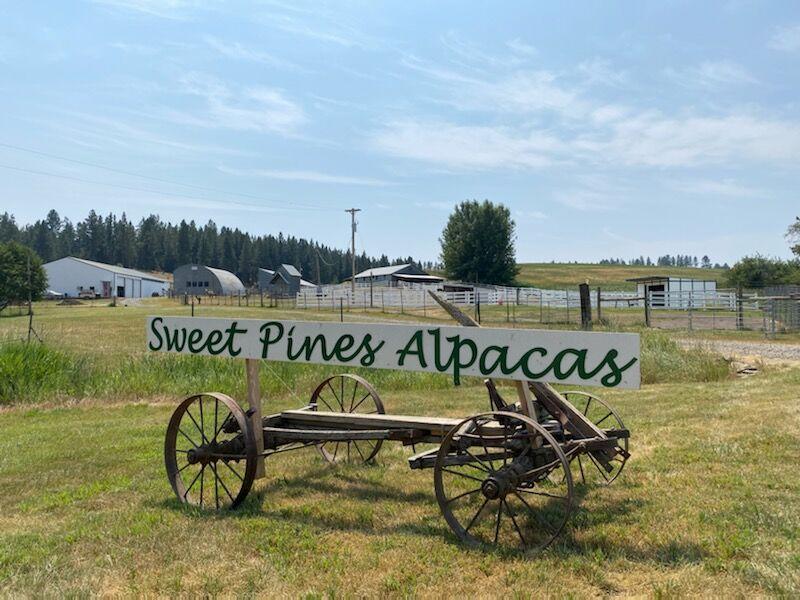 Although Alpacas are fairly mellow, easy to maintain ("As long as there's good fencing to keep predators at bay, -- usually stray dogs," Brandy said) and adapt readily to most environments, the herd owners have the animals for one main reason: their fiber.
Brandy attended shearing school and is the annual shearer for the herd.
"The fiber has unique qualities that make it soft and warm, as well as moisture wicking," she said. "And it combines well with other natural fibers such as wool, bamboo and silk."
The family shears, then goes through and skirts the fiber and grades it, separating it into qualities, as well as colors.
"Gray is very desirable, and one of the most rare colors," Carol explained. Their herds vary from true black and brown to grey, light brown, tan and white. Fiber is also graded on length, crimp and other qualities.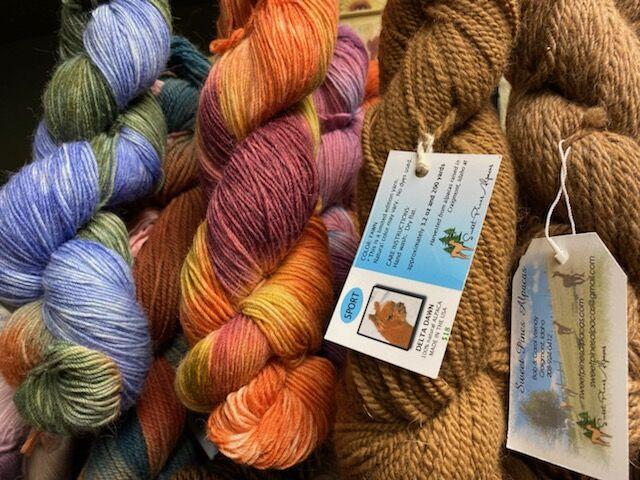 Raw fleece is sold to local hand spinners, and is also sent to a mill in Idaho; a variety goes to projects for handwoven rugs, socks and limited-edition yarns. The Sweet Pines Alpaca Ranch includes a boutique with a large selection of weaving looms, yarns and products. including hats, scarves, socks, décor and mini felted animals. Carol and Brandy create most of the handmade items in the boutique.
Aside from selling the handmade items and the raw material for fiber arts, the families also sell breeding stock, as well as animals for fiber and pets.
Sweet Pines offers a Fall Fiber Festival each September with classes on weaving, knitting, spinning, felting and fiber prep.
"We welcome inquiries year-round and invite people to see the animals and look in the boutique," Carol said.
The ranch includes a guard dog, Mari, 5, who is part Polish Tatra, Spanish Mastiff and Maremma, and stands nearly as tall as several of the alpacas.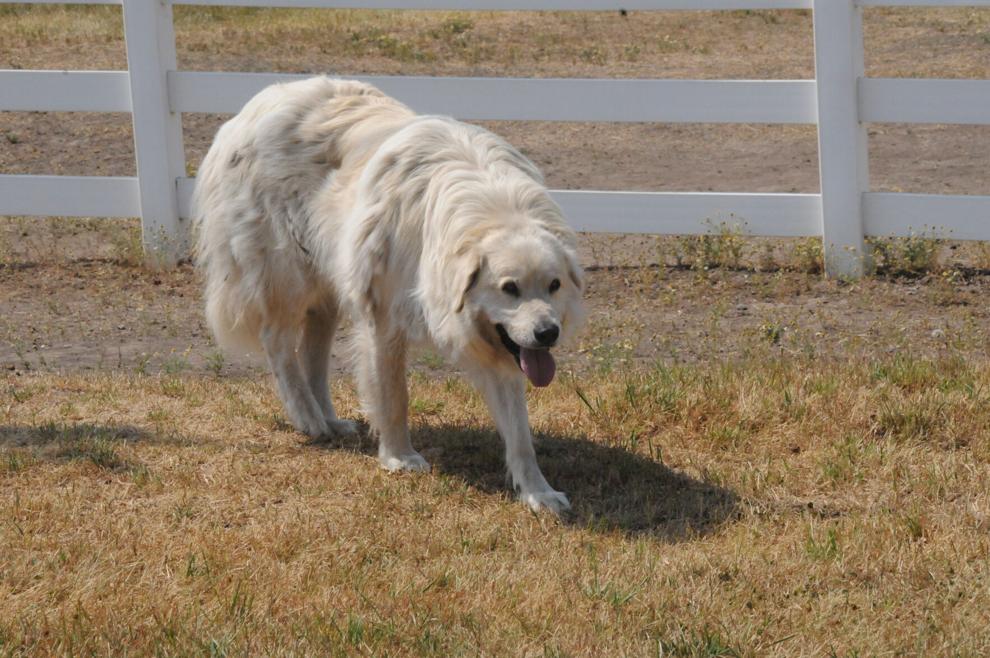 "He has a commanding bark, and they listen if he warns them, and he listens if they warn him of something," Bob said.
Brandy has also trained her 2-year-old Border Collie, Paca, to herd the alpacas, as well as to serve as a search dog with Search and Rescue K9s of Idaho.
"He loves to have a job," smiled Brandy.
The ranch also consists of chickens, goats and cats, and has been a home to horses in the past.
"It's a beautiful place to be and surrounded by great communities," Carol smiled. "We love it here."