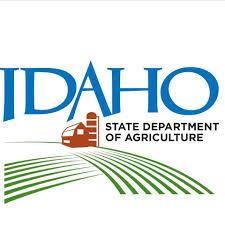 The Idaho State Department of Agriculture will collect unusable pesticides from 9 a.m. to 1 p.m. on Thursday, May 16 at the Nez Perce County Fairgrounds in Lewiston.
The collections give agricultural producers, dealers, professional applicators and homeowners who are storing unusable pesticides a safe, legal and free way to dispose of the unusable chemicals.
Pesticides include herbicides, insecticides, fungicides, rodenticides or generally products with "cide" at the end of the name, according to the ISDA. Fertilizer, micronutrients, paint, solvents and motor oil will not be accepted.
ISDA requests that participants pre-register the total number of pounds of pesticides to be disposed by calling the Lewiston field office: 208-743-0415. The fairgrounds are located at 1229 Burrell Ave., Lewiston.
"Since the program started in 1993, ISDA has safely collected and disposed of over 2 million pounds of unusable pesticides," said Victor Mason II, ISDA Agricultural Resources Administrator. "Pesticides become unusable for many reasons, including loss of potency, exposure to temperature extremes, cancellation or suspension by state or federal authorities, or grower's decisions to change cropping rotations or practices."