CARIBEL -- It's a traditional rural, family-centered lifestyle for the Law family.
Bridgett and Kit Law relocated their family from Roundup, Mont., to the Kamiah area seven years ago. The small herd exemption for dairy animals, passed by the Idaho State legislature in 2010 was a factor in the decision, according to Bridgett.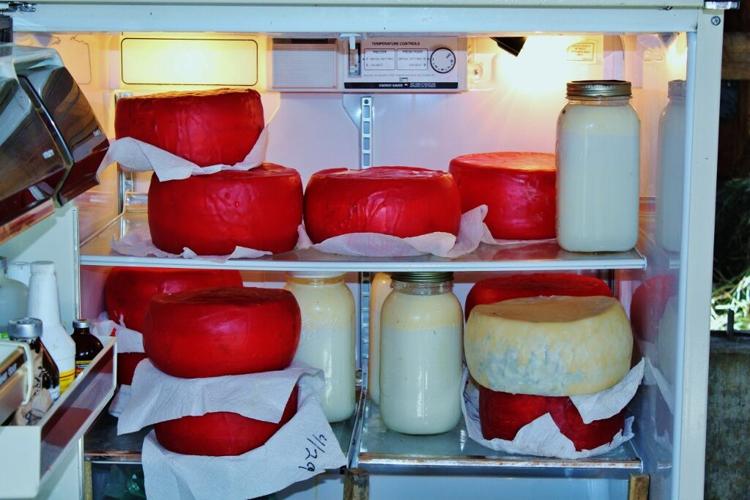 The Law family can legally sell raw milk and milk products for human consumption which they could not do in Montana. The small herd exemption provides for selling unpasteurized dairy products from no more than three milking cows. All animals participating in the program are tested annually for brucellosis and tuberculosis. An Idaho State Department of Agriculture (ISDA) inspector collects samples monthly of all products for sale. The Idaho State dairy lab tests samples for bacteria, somatic cell count, drugs and coliform according to the Idaho State Department of Agriculture website. (https://agri.idaho.gov)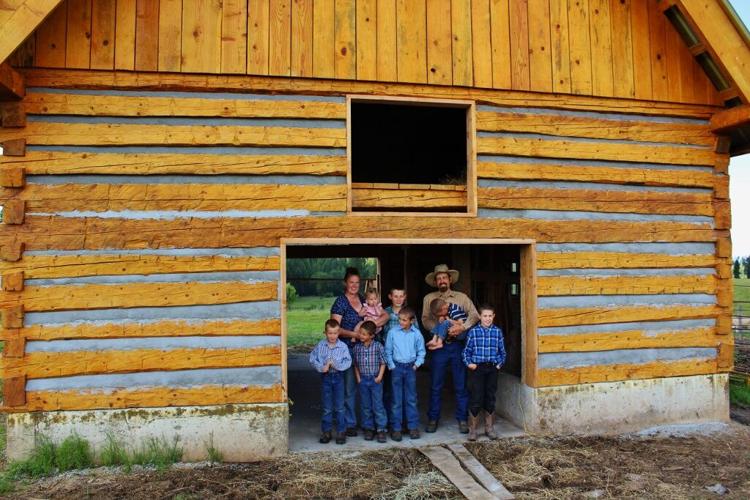 Kit and Bridgett Law along with their seven children, ages 1-12, live on 50-plus acres known as the Law Family Homestead, located in the Caribel area in the hills near Kamiah. Bridgett leads the dairy portion of the homestead, milking her four jersey cows twice a day and making cheese, butter, yogurt, ice cream and other dairy products for their own use and for sale. She enjoys the creativity of developing new flavors of dairy products. "The smoked mozzarella cheese and the chocolate/jalapeno ice cream are popular" said Bridgett.
The jerseys graze on grass managed under an intensive grazing system to use their pastures efficiently. They buy additional feed locally from their neighbors.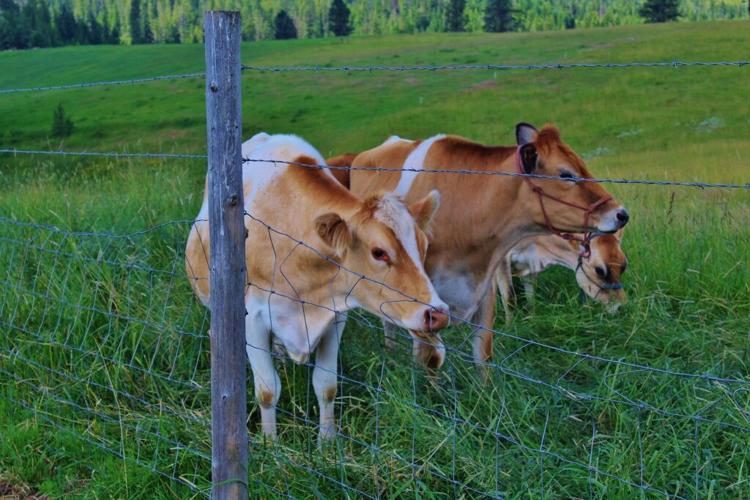 With help from family and friends the Laws constructed a hand-hewn square log barn which serves as the headquarters for the dairy. It includes milking stanchions and cold storage for the dairy products. Bridget said, "I am looking forward to adding a kitchen in the barn."
Kit focuses on blacksmithing and horseshoeing while the children, who are homeschooled, assist with a variety of homestead activities. The family also networks with other homeschool families in the area teaching children practical skills like blacksmithing and working with oxen as part of their education.
"Working with animals is important for children," said Kit.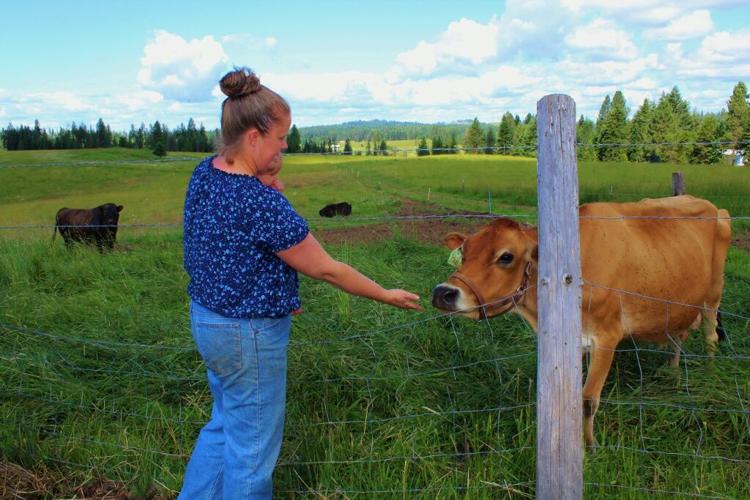 In addition to the milking cows, the Laws have a Dexter/Jersey Cross brindle bull named Mr. Moon so they can produce calves. They try to stagger the timing of calving to maintain a milk supply for processing. Bridgett and Kit are happy to share what they know with anyone in the area who might be considering a small dairy.
Kit described a wonderful community of neighbors who help and support each other trading skills and products. Bridgett and Kit hope to encourage others to pursue their traditional rural, family-centered lifestyle.
"We have a great area for producing food," Kit said. "I would like to promote greater food self-sufficiency." He hopes to encourage face-to-face interactions between food growers and consumers.
To learn more about the homestead or to order products, go to the Law's website at https://www.lawfamilyhomestead.com, or call 208-935-7740. Customers can pick up their orders at the Law Homestead or at Valley Market Health Foods in Kamiah.