GILL POINT ROAD – Amidst stories of surprise snake encounters, climbing down old wells and adventures with neighbor friends, the Wilkins family celebrated its Idaho Century Ranch designation during the summer.
About 25 family members and friends gathered at the Gill Point Road homestead of Ted and Mark Wilkins, nestled in a little valley about 13 miles west of Grangeville.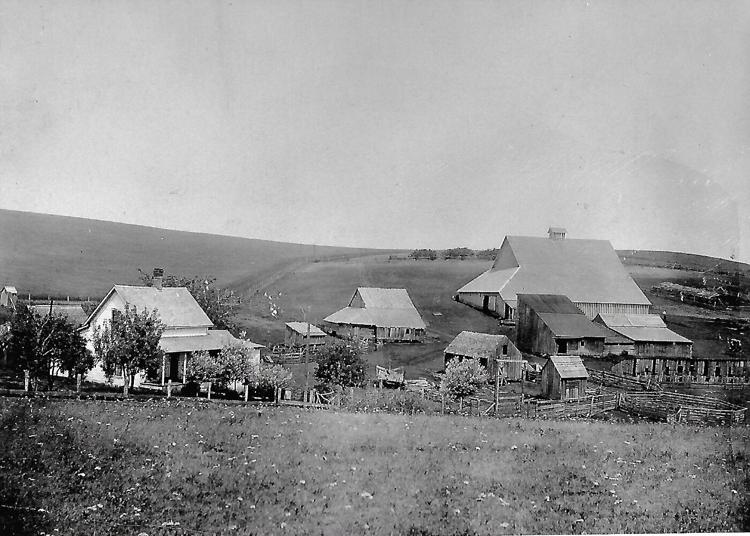 Earl Bennett, Idaho State Historical Society, region 2, presented the Wilkins family with a certificate and a metal sign that will hang at their ranch property.
"The main thing I want to do is recognize the accomplishments of my grandfather, T.A. Long," Ted said. "He immigrated to the United States from Ireland at the age of 19 with $7.50 in his pocket."
Timothy A. Long worked in the Warren gold mines for more than three years upon his arrival in 1891. In 1898, he homesteaded at the end of Gill Point Road, three miles west of the current ranch. He acquired this property from 1903 to 1911. Together, he and his wife, Emma, lived on the property starting in about 1904. A large barn (still standing today) and other outbuildings were constructed during this time. Ted's parents, Lester and Eva Wilkins, ran the ranch from 1930-1967, purchasing it from T.A. in 1939.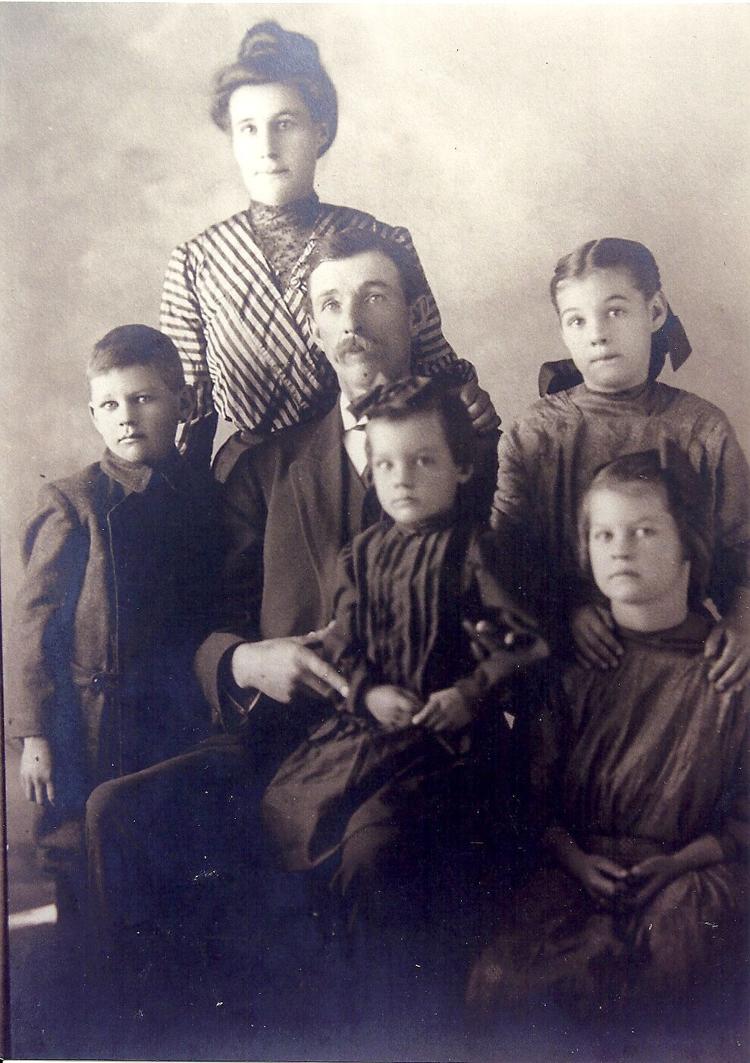 Ted met Mary Rider, who grew up at Ridge Ranch in White Bird, when they both attended school in Grangeville. They have been married just more than 65 years now.
Ted and Mary moved to the ranch in 1957, purchasing it a decade later, and adding more land. The Wilkins raised four children there: Steven, Mark, Jeff and Carla (Bruegeman).
Mark and Jeff became active in ranch management in 1982 and 1995, respectively, and in 2015, grandson, Ken Bruegeman, began working on the ranch.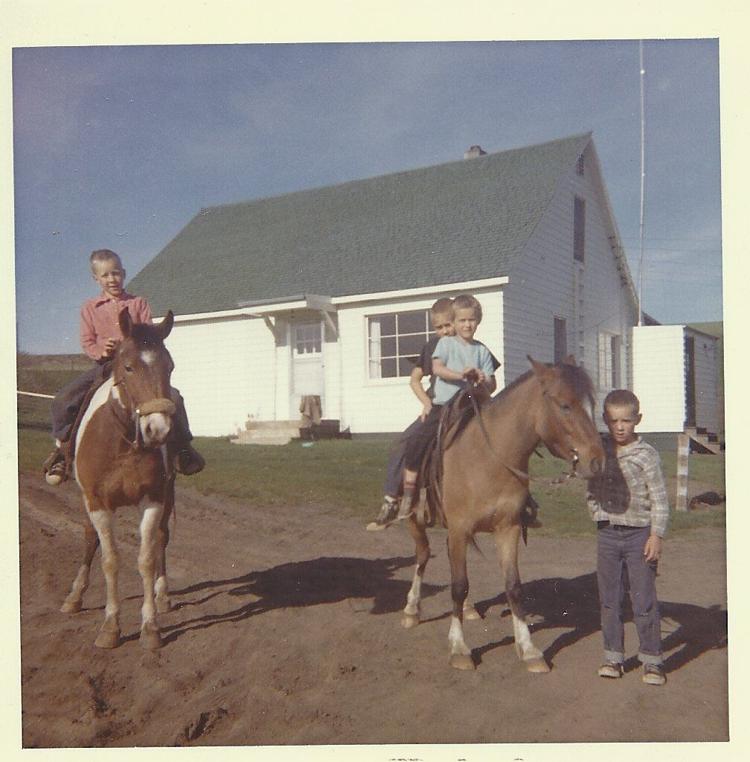 "A century ago, my grandfather, and after that, my parents, raised wheat, barley, oats, hay and a big garden, as well as beef and milk cows, horses, sheep, pigs, chickens and turkeys," Ted said.
"They were very self-sufficient," he explained, adding a trip to Grangeville 100 years ago may take four days with horse and wagon over roads that were not even graveled.
Today, the Wilkins raise beef cattle and grow wheat, barley and oats, as well as timothy, alfalfa and canola on the 1,020-acre ranch.
Water shortage issues at the ranch precipitated a move a bit closer to town in 1974. The Wilkins had their ranch home moved to their current residence on Lake Road, about five miles outside of Grangeville.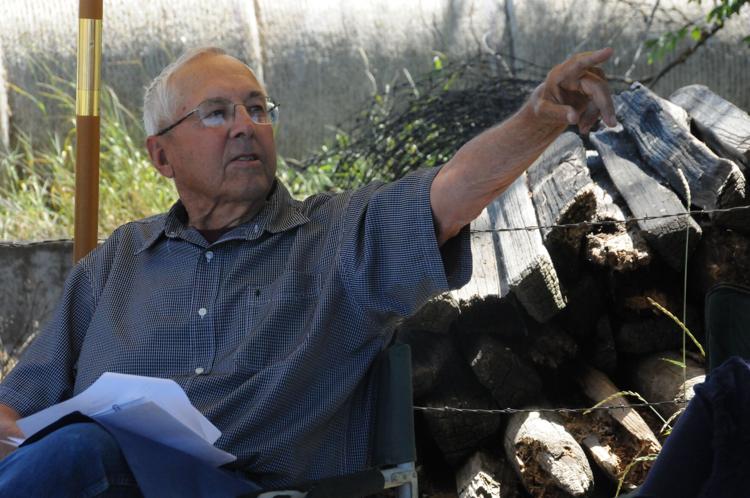 "It was so much easier living there when the kids were in high school," Mary said.
"I'm not sure I miss living up here, but he might," she smiled, pointing to Ted. "One thing – I certainly don't miss the snakes!"
"We lived, all six of us, in that 900-square-foot house for many years," Steve reminisced.
Now, that ranch house has been added on to and is large enough for family gatherings, which now includes 11 grandchildren and five great-grandchildren.
"I think sometimes we forget the importance of agriculture and the history involved in pioneer families," said Senator Carl Crabtree, who attended the July 27 event. "So, celebrations such as this are important."
"I can remember back when Ted was a 4-H leader at the time I was in 4-H," Crabtree recalled.
"Oh, there were a lot of grand champion 4-H steers that came from this ranch," Carla smiled.
"That paid for my college," Steve added.
The siblings, their parents and a handful of grandsons continued to chatter about past memories, including barn-wall carvings, digging a cistern, childhood injuries and mischief with neighbor friends as the sunny, warm afternoon wore on.
"I had hoped to have more friends and relatives attend, but due to the virus concerns, we decided the risk wasn't worth it," Ted said.
Still, at least one other family member was present in spirit: Ted's mother, Eva.
"I brought along this to honor her," Ted grinned, hoisting a garden hoe. "She always carried a hoe to kill the snakes."