GRANGEVILLE – "I have a vivid imagination," smiled Rita Mundt. "I also think I kind of have a creative mind and knack for putting things together."
Those talents have helped along her latest endeavor.
Mundt has been making hanging bird feeders out of vintage glass.
The three-to-five-piece feeders vary in size and color and hang from chain. She uses industrial glue to put the pieces together.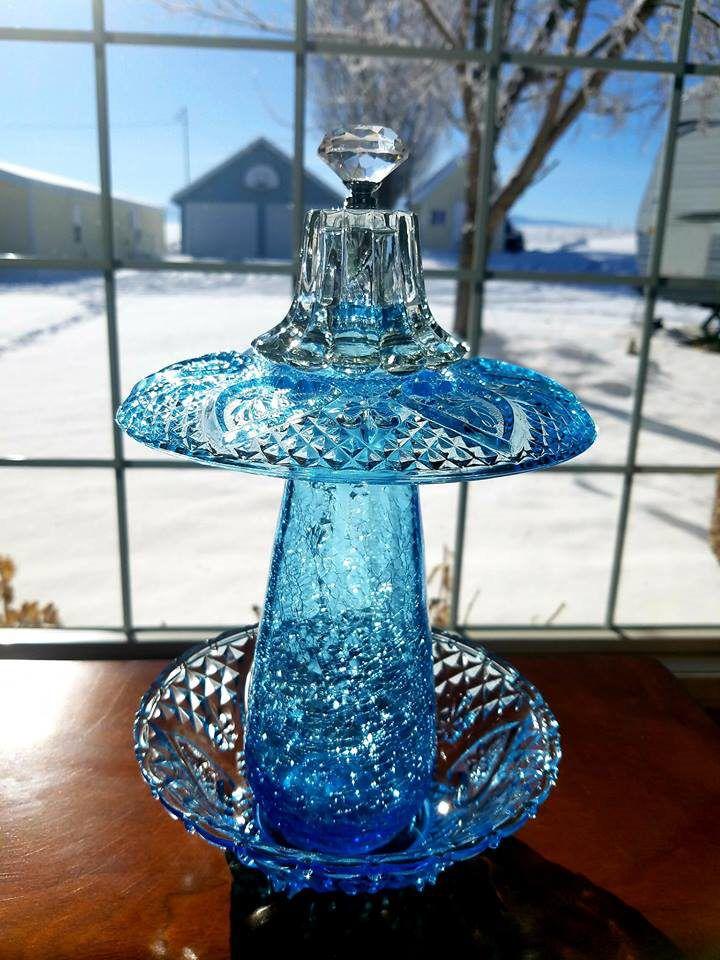 "I have to get a feel for how they fit – I do a lot of clanking around on the kitchen table," she laughed.
The creations are stunning towers that catch the sun and, maybe more importantly, the birds' attention.
"I love to watch birds and see them in the yard on the feeders," Mundt said.
She works two days a week at Nelson Family Dentistry, a business she has been in as an assistant for 37 years. She previously worked for Dr. Bryan Petersen before he sold his business and moved.
"I wasn't sure where the next chapter in my life would lead me at the time, but I love the schedule I have now, and Dr. Nelson is so kind to his employees. I really enjoy working there," she said.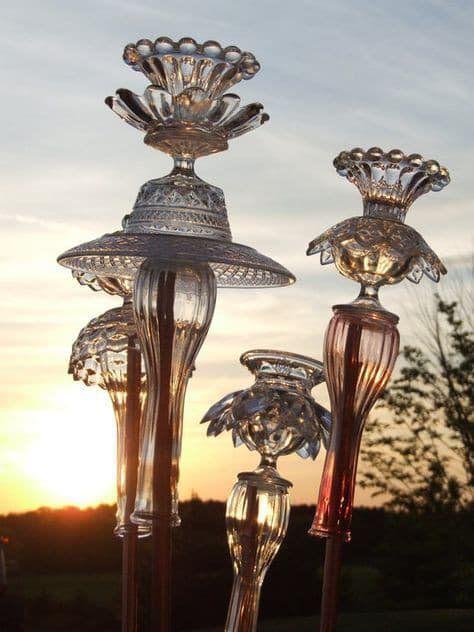 She first started making garden totems out of glass and then moved to the feeders. She has both for sale on her Facebook page called Elsie's Garden.
"That's after my husband's grandma, Elsie," she said. "We live in her house on the family farm and I wanted to give a nod to her."
So far, the pieces have been selling well, Mundt said, especially the colorful glass.
"People really like the bright colors, and purple is especially popular, but it's more difficult to find," she said.
When the temperatures is finally warmer and the sun shines for more than a few hours, Mundt plans to have a "garden party" at her home where she can display the totems and feeders.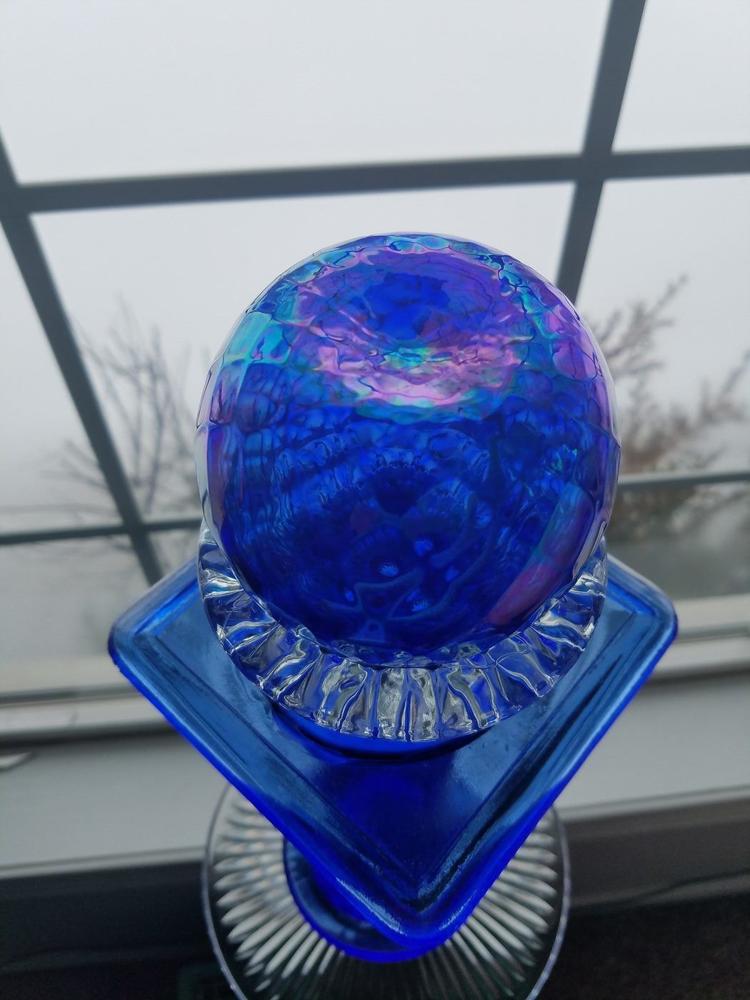 "I think that would be a fun way to let people see how they hang, the different colors and all," she said.
In the meantime, she scours the thrift stores and yard sales for vintage glass.
"A lot of it is quite old – but it isn't really worth a whole lot because there is a lot of it," she said. "Everyone's mom or grandma had several pieces and a lot of times when family cleans out the house, they just dump it at the thrift store or even throw it away."
Mundt will take any of those toss-aways, including newer vases, glass jars and mismatched lids and dishes, and is also able to make custom feeders.
"If you have some special glass because it holds memories, but just don't know what to do with it, I'm more than happy to make a feeder," she said.
Although the totems and feeders are made of glass, she said they are proving to be quite sturdy.
"Of course, we get a lot of wind, so you have to be careful if there's a big storm, like with anything you put outside," she said. And she advises if the items stay out in the iffy winter-to-spring weather to dump out water as needed and not let it collect to continually freeze and thaw.
"I think they're aesthetically pleasing, and I am really enjoying making them," she smiled.
Contact Mundt at 208-983-6427.