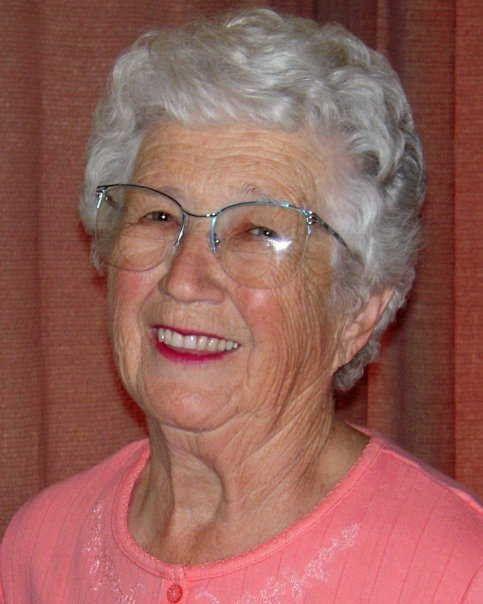 LEWISTON -- A 90th birthday open house for Eileen George is set for Sunday, March 17, 1 to 4 p.m., at All Saints Social Hall, 3330 14th St. Lewiston Orchards. Refreshments will be served at the event which George's children will host.
Eileen Ranta George was born to Reta and Toiva Ranta, March 18, 1929, on Harris Ridge, near Kooskia, Idaho. They moved to Lewiston in 1935 where she attended school until graduation in 1947, except 1940 and 1941, she went to school at Kooskia, because they lived at O'Hara CCC Camp on the Selway River, where her father was a foreman.
She married Archie H. George Aug. 10, 1947, and lived in Lewiston Orchards and Clarkston until 1966, when they moved to Red River Corrals and Cabins, a big game hunting and wilderness pack trips business, near Elk City, Idaho, which they owned and operated for 30 years. He died March 2001.
She married James Hunt of Boise, February 2011. He died May 2017.
She married Billy Butts in Kalispell, Mont., April 2018. They are living at the Evergreen Estates Independent Apartments in Clarkston, Wash.
Her children are Diana George Maree (deceased 2013); Archie A. George, Steven George (deceased 2018); Dale R. George; and Rose Rich George Ketchum.
She has 14 grandchildren, 24 great-grandchildren, and two great-great-grandchildren.
Before marriage, she worked as a baby-sitter, berry and cherry picker, as a clerk at Gamble's Department, in the office at Lewiston Livestock Yards, as a carrier for the Lewiston Morning Tribune, a grocery store clerk and in the office for Star Dray Trucking.
After marriage, she worked at Safeway Grocery as a clerk; Potlatch Paper Mill; parts and equipment store and shop as an inventory clerk; at Tri-State Hospital as a receptionist; for the U.S. Forest Service at Fenn Ranger Station as receptionist and Red River Ranger Station as district clerk; and at Hammond Logging as a bookkeeper.
She was a foster parent Camp Fire Girls leader and loved square dancing.