GRANGEVILLE – More than 40 people gathered Saturday, April 6, at Grangeville Health and Rehabilitation (GHR), to celebrate Melvin Gribble's 94th birthday. Gribble, of Harpster, recently made his way to GHR.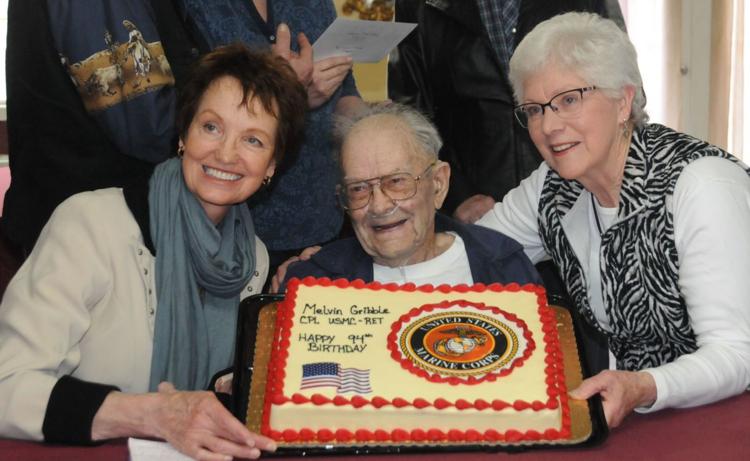 "I thank everyone who was able to make the celebration for Melvin," said friend and fellow Marine veteran, Marvin McKinney. "He is an amazing man who made sacrifices for his country at a very young age."
Son James said his father had said, "no," to a celebration, but that did not stop family and friends from visiting and having cake with Gribble.
"Well, I know you," Gribble smiled as several people greeted him with hugs, thanks and cards.
Gribble was born April 6, 1925, at Harpster. When he was 18 and a junior in high school at Kooskia, he made the decision to enlist in the United States Marine Corps in 1943.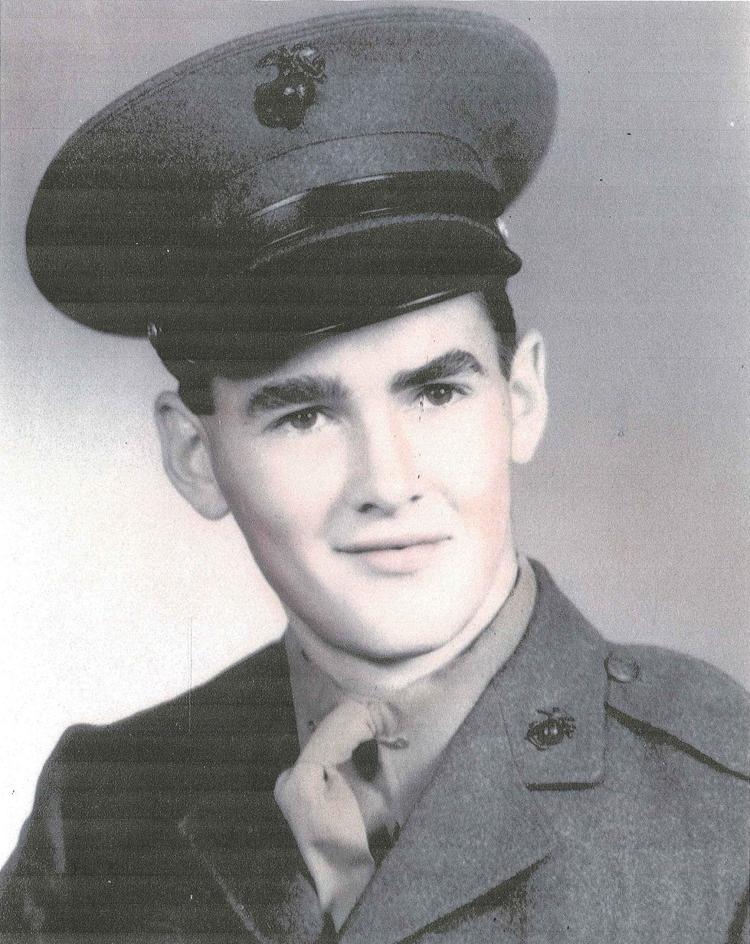 He served in communications as a radio operator and was a certified marksman. He traveled the Asiatic Pacific Area from March 20, 1944, to May 25, 1945, through the Hawaiian, Marianas and Ryukyu islands.
Gribble was wounded in action against the enemy on Saipan and Tinian, Marianas islands, and in Okinawa, Ryukyu Islands, 1944-45.
He was honorably discharged as a corporal from the Marine Barracks, U.S. Naval Center, Farragut, Idaho, and from the United States Marine Corps Reserve March 25, 1946.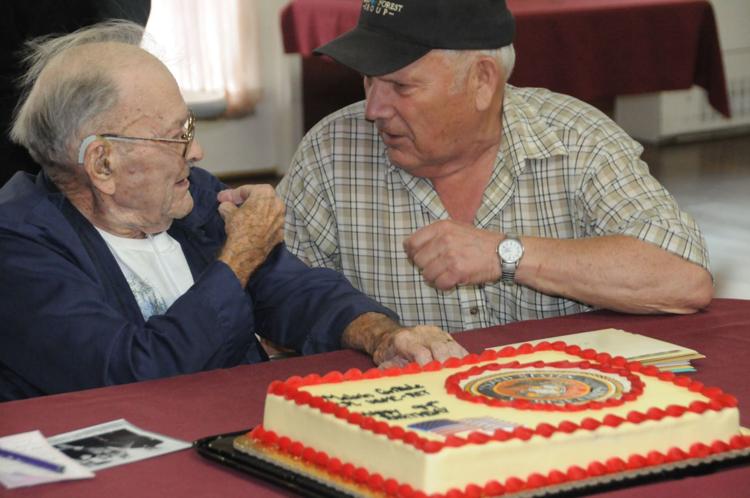 The monthly rate of pay Gribble was discharged with was $6 and he was provided a travel allowance of five cents per mile to get him back to Grangeville.
He married Eileen Kidder in 1946 and they lived and worked in the area where they raised their two sons, Robert and James.