With the purpose of improving agricultural lands and crop efficiencies, there is an Idaho County company that is now in business.
Located in North Central Idaho, on the Camas Prairie, near Grangeville, GALP (Grangeville Agricultural Limestone Project, LLC), was founded in 2013 to address acidification of agricultural soils.
Some of GALP's purposes are to research, educate, and provide high quality agricultural limestone,
GALP SoilAmend Lime. They work with growers, wholesalers, retailers, applicators, manufacturers, agronomists, scientists, biologists, universities, and others to share findings, and solutions. Many farmers today are aware of the problems associated with acidic soils and their effects on crop yields.
"We can act with intelligence, being as frugal as possible to reverse this costly acidic trend in our soils," says Bruce King, of Grangeville, founder and member of GALP.
Throughout the history of farming in the Pacific Northwest, the pH of soils is trending downward due to fertilizer applications, raising or growing high yielding crops, normal rainfall, and crop removal practices. Crops such as peas, lentils, chick peas, and alfalfa do not respond well to low pH soils.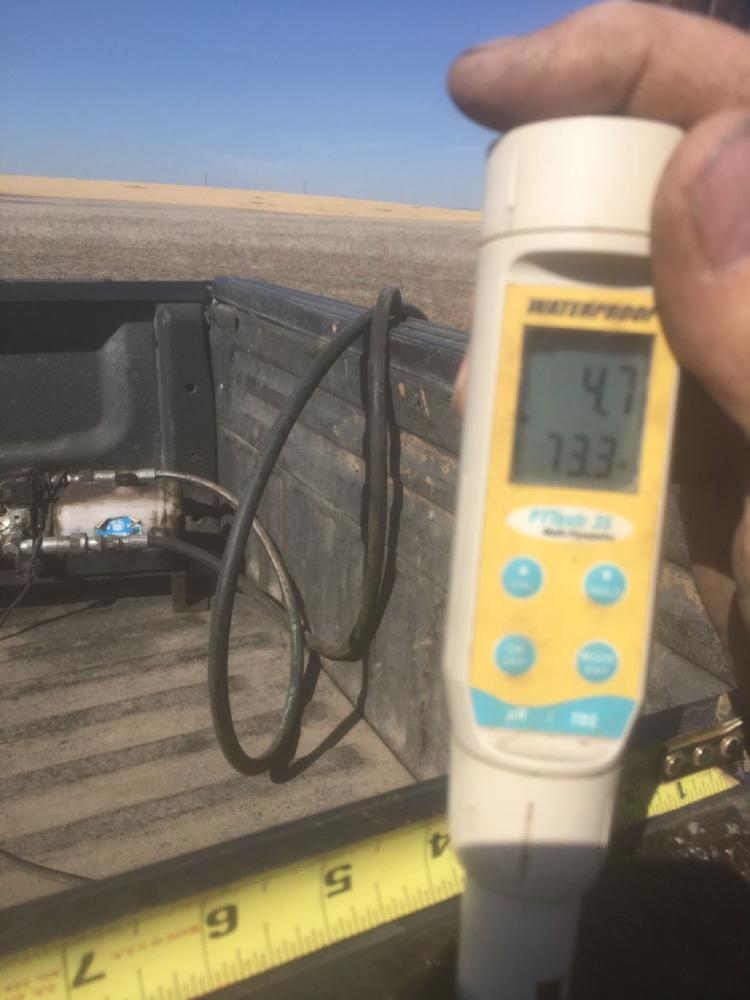 According to Tom Gehring of Keuterville, an agronomist who is a member of GALP, "Fertilizer and available nutrients are not as readily used up by the plants when the pH is too low. This can result in inefficient use of resources, and poor yields along with fertilizer runoff into streams where this can cause some environmental issues."
Gehring stated, "pH is nearing some extremely low levels in the upper six inches of the soil. With direct seed operations, a stratified pH layer in the top three inches or so can become very low pH and cause the largest issues for crop deficiencies. This is the area that lime should be incorporated into for the quickest results."
The business recommends variable rate applications of lime in fields based on soil testing in the field, or soil sampling by zones. What this means is that based upon test results, areas in fields can be mapped, and "Variable Rate Maps" can be created so that during a variable rate application, those areas of the field that need heavier coverage of lime will receive it, and those that are marginal will get the attention needed without overdoing it.
GALP SoilAmend Lime is manufactured by Camas Gravel Co., in Grangeville, for Grangeville Agricultural Limestone Project, LLC. For ease of transport, handling, and application moisture of the material is around 4 percent. Samples are collected and tested at regular intervals during production for quality control/quality assurance.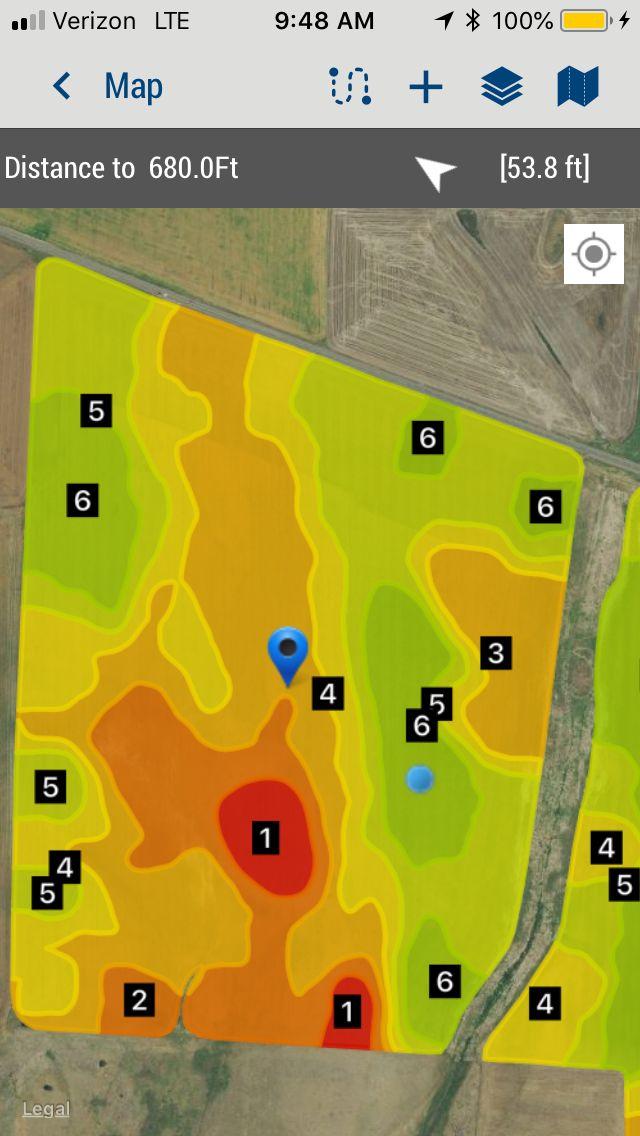 An application of lime was successfully completed in Big Fork, Mont., in January of this year. A rate map was created based upon soil samples and test results, and was then uploaded to a John Deere 7310 that pulled an Agri-Spread multi-purpose spreader with variable rate technology capability for the application of the lime. (There was a couple of inches of snow with temperatures in the 20's. Lime was spread in approximately a 40- foot swath leaving some gaps between rows to demonstrate the effectiveness of the lime as the crop matures. These gaps in the application process are visible as you will see in the video on the Free Press web site.)
GALP services the Camas and Palouse prairies, and also reaches across the Pacific Northwest to help with the many aspects of soil acidification and the issues that have been created.
GALP SoilAmend Lime is available (FOB) in Grangeville. Other delivery options, and lime application coordination are available through GALP.