KAMIAH -- During Kamiah Barbecue Days, Central Idaho Art Association (CIAA) displayed art at Central Insurance Agency. Among the 13 artisans participating, CIAA welcomed new members Cassi Oatman and Brenda Felkey. Although this was the first show for both artists, Oatman's acrylic paintings and Felkey's pencil drawings received votes for People's Choice. Normally, there is one winner for People's Choice, but this year there was a wide variety of votes.
Top winners of CIAA's People Choice for Kamiah 2019 BBQ Days went to Joy Perkins, Fall on the Clearwater (acrylic), Pearl Maxner, Atsumi, (watercolor), Ellamae Holes, Near Greer (watercolor), Cassi Oatman, Moonlit Ship (acrylic), and Sam Perkins, Orofino Railroad Tunnel (photography.) Viewers proved they enjoyed the diverse styles and medium within the arts.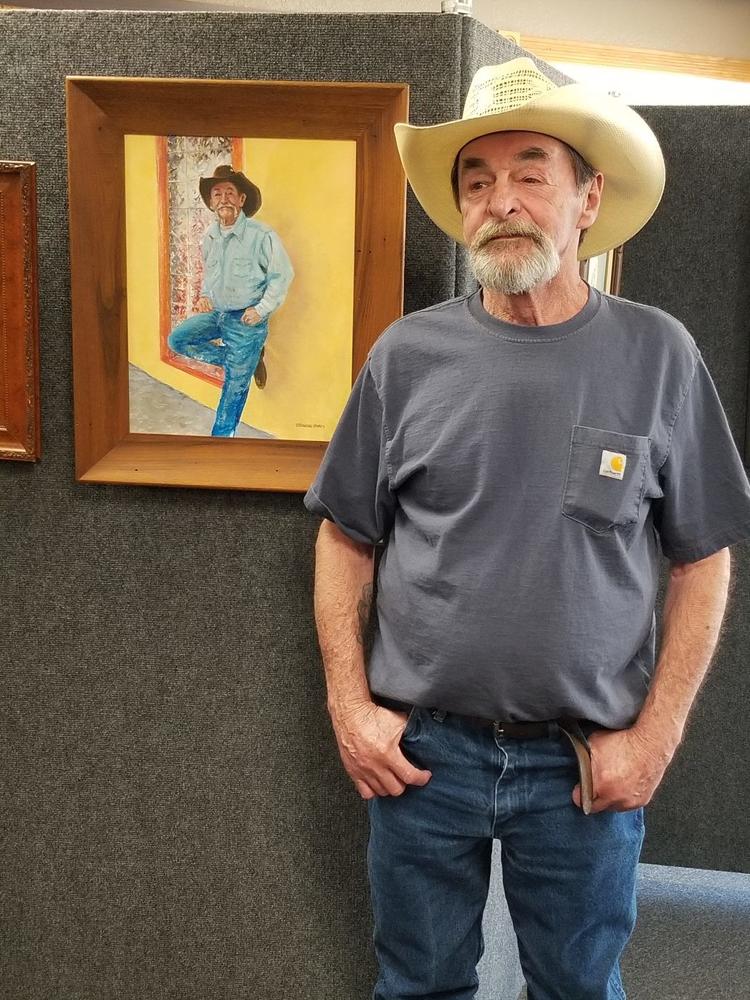 One of the highlights of the CIAA art show was when "the cowboy" came in to meet the artist of a painting titled "The Cowboy." Proceeding to stand by the picture, it became apparent he was "the cowboy" in the painting. Several years ago, Ellamae Holes (Grangeville) had snapped a picture of him posing, in true cowboy fashion, leaning against the outside wall of The Hub. Eventually, she painted the acrylic from the picture. Without a doubt, "The Cowboy" was a realistic painting of "the cowboy." Later in the day the Hub bought the painting, appreciating the art and the story behind it.
Six Kamiah businesses along Main Street featured CIAA's art walk during the week of Aug. 27-31. Businesses and artisans were: Hearthstone Bakery- Marlene O'Neill, Kamiah Flower Shoppe- Sam Perkins, Clearwater Progress – Linda Stubbers and Brenda Felkey, Kamiah Post Office – Joy Perkins. Art is still displayed and for sale at 2nd Story -Sharon Dunlap's artwork and Kamiah Community Library -Gordon Talley's mixed media artwork. To become a member of CIAA, contact Sam Perkins at 208-935-5880. CIAA would like to thank the Kamiah business that welcomed the artisan and their art.