COTTONWOOD — Damage estimates are likely to be substantial from building destruction and lost inventory resulting from an out-of-control asphalt truck that rolled backwards down Broadway Street and crashed into the west wall of Arnzen Drug.
During the chaos, store employee Loycie Sonnen — who was working the register right at the spot of impact — was buried under debris and dug out by fellow staff. She was transported to St. Mary's Health in Cottonwood where her son-in-law, Tony Schumacher, said she was in good condition, "joking and laughing," and still wearing her glasses that escaped unbroken throughout the ordeal.
"Her counter was right beside that wall," Schumacher said, where the vehicle crashed through. "She got lucky. She got really lucky."
"It will be thousands of dollars in damage," said Cottonwood Police Chief Terry Cochran, just to the building, but more costs will be expected following a store inventory of merchandise damaged in the Oct. 18 incident, which also destroyed one vehicle and damaged a second.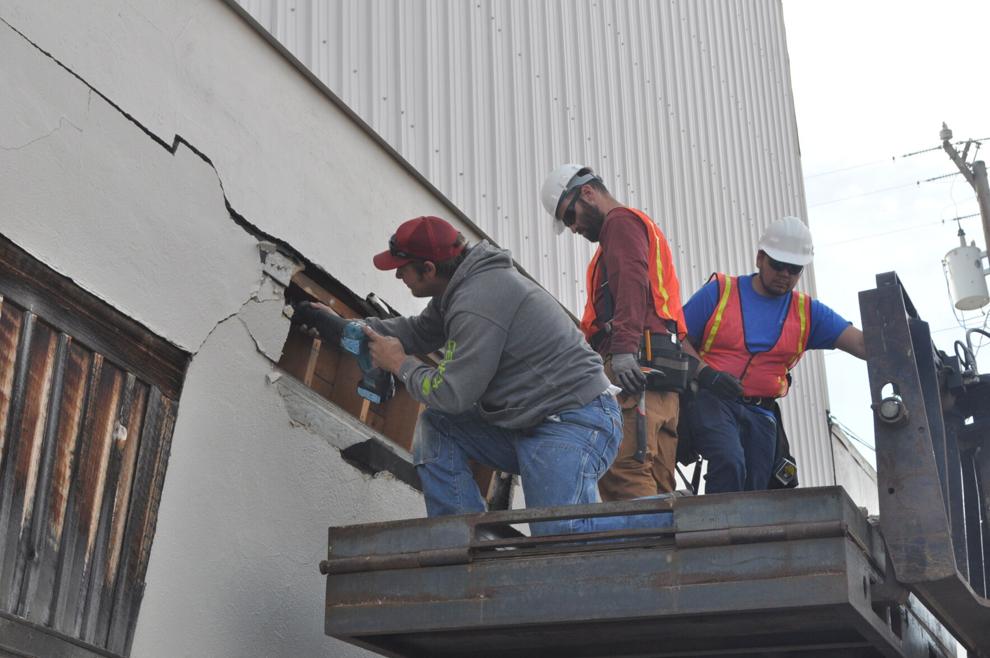 The incident was reported around 9:52 a.m. Larry Joe Bower, 37, of Buhl, was driving a 1975 Kenworth truck, hauling a trailer loaded with approximately 23 tons of hot asphalt, up Broadway Street, en route to a road project at Pine Bar.
"I pulled over to adjust my brakes, and it started rolling backward, and I couldn't stop it," said Bower. Cochran continued, saying, "He put it into gear to try to get it moving or to stop it, and it broke the drive shaft. As he rolled down, for whatever reason the brakes wouldn't work, and it turned into the building, taking out two vehicles at the same time."
A Toyota SR5, owned by Teel and Kellie Bruner, was clipped on the right rear driver's side, but a GMC Sierra pickup, owned by Dave and Kathy Frei, was struck side on and pushed partially into the building.
"I just heard a loud boom and thought, 'What the heck was that?'" said Shelley Schlader, who owns Schlader Photography adjacent to Arnzen Drug. "I came out and people were running out of here, so I called 911.... I ran inside and heard Loycie was trapped behind where the pickup entered. So people started clearing that out to get to her. She sat down and was talking, and she got loaded into the ambulance. But she was talking to people, saying she was OK."
Responding to the scene were Frank's Towing and Recovery, Fred's Towning, along with Arnzen Building Construction crew. Cochran said normally the scene would have been secured and recovery done during a couple of days; however, there was a pressing need to extricate the trailer that was loaded with hot asphalt, which Bower noted would set up within four hours of it being poured into the trailer.
Following damage inspection and shoring up the wedged pickup, the truck and trailer was able to be winched out of the structure around 12:35 p.m. that day.
On the pharmacy portion, Cochran said this was not affected, and it remains secured behind security bars.
Scene assistance was also provided by the Idaho County Sheriff's Office and St. Mary's Ambulance.