GRANGEVILLE -- Grab an Ameripass for one low fare and "ride the dog" across America with author Paula Coomer for a gritty, unflinching journey through some of the country's most poignant and vulnerable moments: war, racism, women's rights, the sexual revolution and more.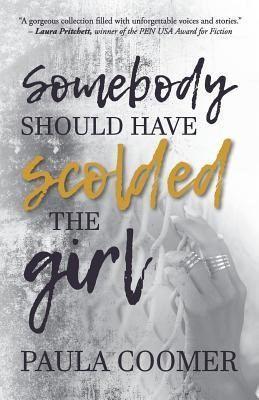 Coomer's new book, "Somebody Should Have Scolded the Girl," was released Sept. 10 by Fawkes Press, and is available on Amazon. She will be at The Gallery in Grangeville Thursday, Oct. 24, 5:30 p.m., for a book discussion. Those interested are invited to read the book and join in. Grangeville Centennial Library will have 20 books on loan from Coomer. She will also be available to sign purchased copies.
Somebody Should Have Scolded the Girl is described as "an exacting, uncanny mirror to our current times."
Coomer is a poet and literary fiction writer who occasionally writes about food and health. Her books include Jagged Edge of the Sky, Dove Creek, Summer of Government Cheese, Nurses Who Love English, and Blue Moon Vegetarian, among others. A long-time teacher of writing, she has been a nominee for the Pulitzer, the Pushcart, and a number of other awards. Coomer lives in the tiny village of Garfield, Wash., where she coaches writers and organizes and facilitates Clearwater Writers, a retreat program on the Wild and Scenic Clearwater River near Syringa, Idaho. Somebody Should Have Scolded the Girl is her second collection of short stories.