GRANGEVILLE – It isn't often a national award-winning author has ties to Idaho County. Emily Ruskovich, author of the bestseller aptly named "Idaho", is an exception.
Emily's parents who reside near Grangeville.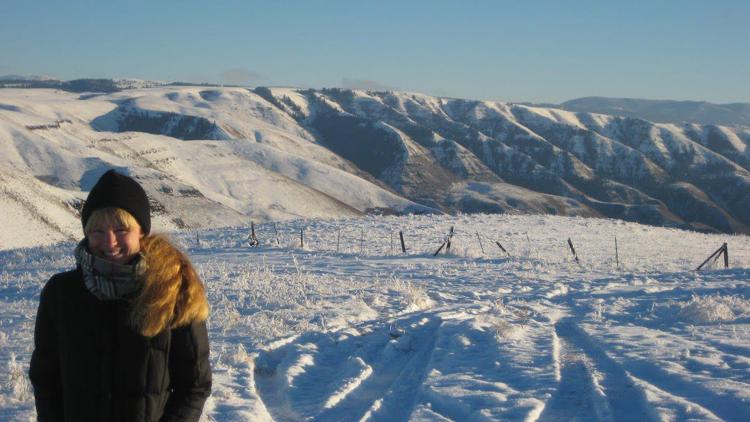 Mike and Margie Ruskovich knew from a young age their daughter had a gift for storytelling.
"We noticed her aptitude for writing long before she could actually write," they said. "She would dictate stories to us as a 4 year old, and they were imaginative and pretty insightful. We would write them down and read them back to her, and it was obvious she was thinking and editing in her mind. Who knew it would develop into a profession?"
Emily agrees she knew from an early age that she wanted to be a storyteller.
"Stories were very important to me since I was a very small girl. They were how I understood the world, through stories and poetry," she explained. "My dad is a writer, too, a truly amazing writer."
When she was a child, she said her father would read his poems to her nearly every night, and also help her with her own poems.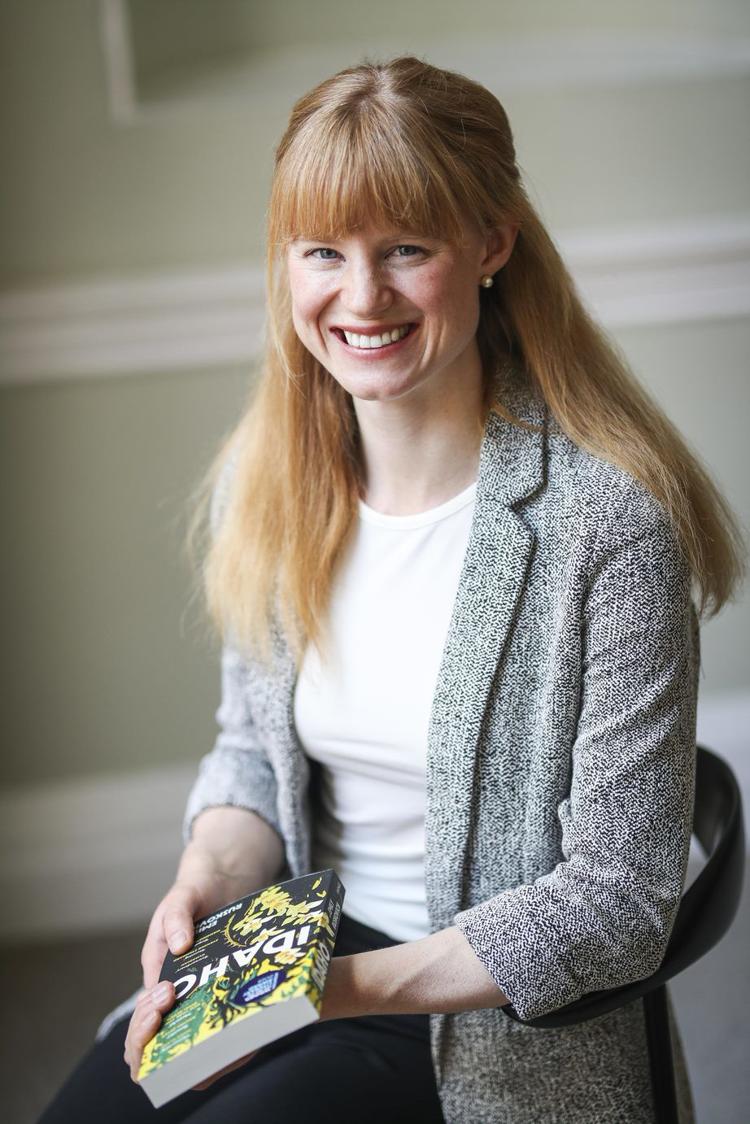 "I remember him teaching me about why it's so important not to force a rhyme. I recall a lot of little lessons like that, which still come to me often as I write," she said. "He taught me about how magical it was to put something down on paper and have it recorded forever. I could give him any subject and he would write me a sonnet about it."
"I remember there was a period of time in which I was making him write a lot of hedgehog sonnets," she laughed. "I had two hedgehogs that apparently I really wanted my dad to immortalize for me."
Emily said he and her mom gave her everything she needed to be a writer.
"I saw him writing each day, and I knew I wanted to do the same thing with my life, to preserve moments of beauty. And my mother is a very empathetic person, probably the most empathetic person I have ever met in my life. She has had a profound influence on my writing, too, the way her heart will break completely because of the sorrows of a total stranger, let alone a friend," explained Emily. "She feels everything so deeply. I think I learned that from her, too. Having empathy is so crucial -- not only in real life, but very much so in fiction, too."
When Emily was born, Mike and Margie had a home and a small hay-and-cattle farm they leased on Highway 41 between Post Falls and Rathdrum. When she was 4, they sold the cattle and had enough to make a down payment on a small home in the woods, between Athol and Farragut State Park. When Emily was about 10, they bought a remote 40 acres on Hoodoo Mountain overlooking the tiny town of Blanchard. She lived there with the family until she went to college at the University of Montana, but returned home during breaks.
"It was that place, she says, that gave her a sense of place that surfaces in the novel [Idaho]," her parents said.
Mike and Margie live just outside Grangeville, about a mile west of Tolo Lake, where they have been for the past five years. The couple had decided that after Mike retired from teaching high school English for 36 years in the Coeur d'Alene school district, it was becoming too much work, especially in the winter, when many hours of plowing were necessary.
"We have always liked the Camas Prairie area and kept an eye out for some land for sale because we wanted to get back to having a few cows just for fun," they said. "We purchased 30 acres of grazing land and then had a house built on the property."
Mike and Margie have always been supportive of the arts, both as their four children grew up, and as adults. Emily's oldest sister, Mindy, received a degree in music from the University of Idaho and is now head of a large music department at an international school in South Korea. Her younger sister, Mary, is a police officer in McCall, but is also an artist who has illustrated books for children and has painted numerous wildlife pictures, some of which are on display in Alaska and Sweden. Emily's youngest sibling, Rory, is studying medicine at George Washington University in Washington, D.C. and is also a pianist.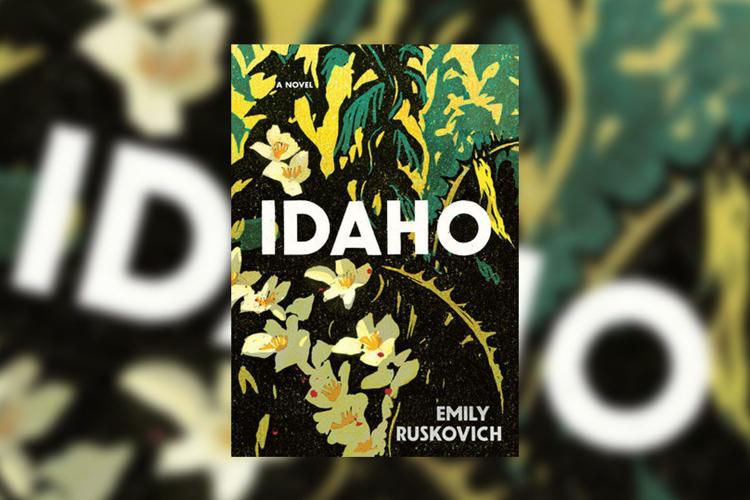 The couple was especially in tune to their daughter's need for solace during her creative endeavors.
"When we lived on the mountain, Emily always complained that the house was too busy and too noisy for her to concentrate on the stories she was trying to write, so as a surprise we built her a little cabin in the trees some distance from the house that we dubbed 'the novel hovel,' and when she came home from college for summer we had it all ready for her to go to work," they said. "Not long after that Random House bought her collection of stories, one of which became her book 'Idaho.'"
Emily said the idea for Idaho came to her when she was gathering firewood with her mom and dad.
"A feeling came over me--a very dark feeling that something terrible had once happened in that place where we were gathering the firewood," she recalled. "The process of following the mystery of what occurred there was the process of writing my novel. I wanted my novel ultimately to be about love and kindness, in spite of the violent event at its center. I wanted it to be about endurance, and what we are capable of overcoming, through love of various kinds."
Mike and Margie said when they first read "Idaho" -- which included many drafts – they felt the story was special, but weren't sure how it would be received.
And, of course, it is hard to be completely objective when the author is our daughter," they smiled.
They said Emily tricked her father by never exposing what song her character Wade was learning. She always just wrote "song lyrics here," but never included the lyrics, saying she had not decided which song to use and would have to deal with copyright issues with her editors.
"It turned out to be a song her dad wrote many years ago and would play for her on the guitar," Margie said.
"When the official first printing came out, I was shocked to see my song lyrics in it," Mike admitted. "That was a pretty special thing, and I will always be grateful for her devious gift to me."
Emily said she felt "very shocked" when she discovered she had won the International Dublin Literary Prize.
"I could not believe that it was true. I feel very humbled each day, and so grateful to have been given the very rare opportunity of publishing a book," she said.
Mike and Margie said they are "extremely proud" of their daughter.
"When she was accepted to the Iowa Writers' Workshop it was quite an honor and we were proud of her for going that far, but when she sold her book to Random House our buttons just about burst," they grinned." Then, looking at the names on the list of 114 nominees for the award, their pride really swelled, they said.
"When she made the short list of 10 novelists, including George Saunders' award winning 'Lincoln in the Bardo,' we knew she was in rarified air. But when she won it -- and we were sworn to secrecy when we learned about a week ahead of time she would receive the award -- it was hard to contain ourselves."
"We are happy she became the writer she always wanted to be, and we anxiously await whatever that girl, who once dictated stories to us before she knew the alphabet, will write next," they added.
Emily is an associate professor at Boise State University. She and her husband, Sam, are busy raising their daughter, June. That name will resonate with "Idaho" readers.
Emily hones her writing skills in the everyday things she does.
"I am always looking for the beauty in things. It's that simple. It's something both of my parents taught me from a very young age, to always look for beauty in everyday life, and when it's hard to find, to look harder," she emphasized. "It's inside of very mundane, quiet moments that I often find what I feel are the greatest truths."