GRANGEVILLE – Skies were blue and breezes slight for the 108th annual Border Days. Just the right combination for a plethora of Idaho County residents and visitors to clamor onto Main Street for the 2019 Super Egg Toss.
Tossing gently and catching in a shirt made way to hiking the egg like a football and throwing it over the Border Days flags to separate the players from the athletes.
July 4 saw the largest of the three-day's participation with 2,198 people taking part. Winners were former Grangeville residents, now of Boise, brothers Tyler and Dillon Krogh.
"We've been doing this since we were little kids," smiled Dillon. "This is our first win."
July 5 brought in 1,282 participants and taking the prize home this day were husband and wife team Matt and Simi Hedberg of Eagle. Matt grew up in Grangeville and this is both his and his wife's first win.
"I'm been trying for this my whole life," he laughed. "My brother is going to be so jealous – and happy." The duo also won the toss-off on July 6.
Friends Michael Woods and Josh Bransford brought home the hardware the final day, July 6, when 1,032 people took part. Both have won in prior years, but not as partners.
In all, 4,512 people participated in the three-day toss, with eggs provided by Cash and Carry and trophies sponsored by Super 8. This year's event was second only to the 100th Border Days celebration in 2011 when 4,730 people tossed eggs. In 2018, 4,240 people took part.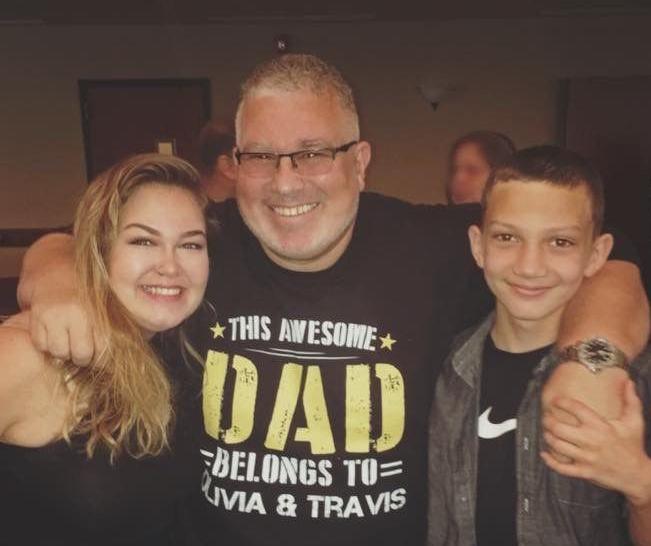 For Steve Kazella, the journey to the 2019 Border Days celebration was a long one.
"But very worth the 2,500-mile road trip here," he smiled.
Steve and his two children, Olivia and Travis, made the trip together while Mom stayed behind. Olivia graduated from Grangeville High School in 2018 and the family then moved to Florida.
"We're loving every second of being here," Steve said.
"From Kooskia!" exclaims an excited Gavin Schuster on where he's from. The Schuster family – Johny and Bailey Schuster, along with Evalie, 10, and Gracie, 11 -- was up for Border Days on July 4, and following the parade were participating at the fire department fish pond.
"We come up to see our friends and for the festivities," Johny said, with the parade being the family's favorite event. "It's an opportunity for the kids to get them out and about."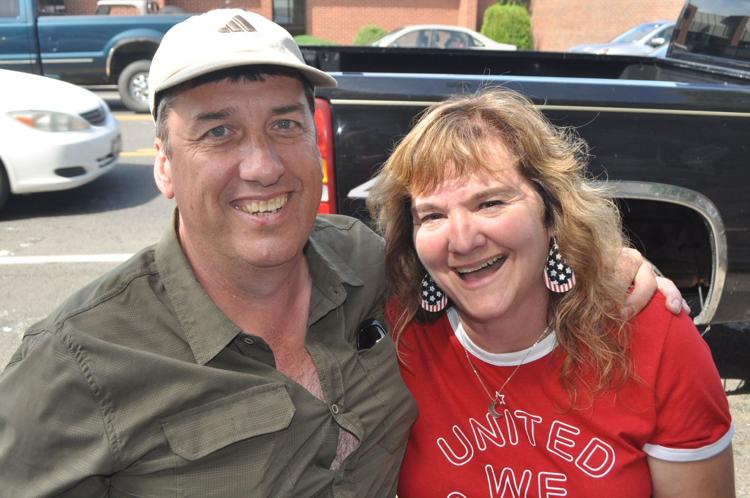 After enjoying Art in the Park on July 4, Joe and Michelle Tosten of Grangeville were taking in the shade on Main Street and enjoying some concessions food.
"The fun is to reconnect with people you don't see every day," Joe said, with both he and Michelle commenting they enjoy meeting the kids, now grown, they taught years ago, and running into the friends of their kids.
"It's lots of fun seeing these people and catching up with people you haven't seen in a long time," Michelle said, noting this is the 20th Border Days they've enjoyed as a couple.
"Just everyone is in a good mood and they're glad to be back," Joe said.
"We're old enough to be nostalgic," continued Joe, smiling, "to reminisce about the things we've done over the years. This is a good small-town celebration."
In 2018, Alex and Margaret Frei were the first two runners to cross the finish line at the annual 5K fun run held each Fourth of July in Grangeville. On Thursday, Margaret was the first woman to finish, but Alex wasn't seen until later.
That's because another Frei – young Pierce – was taking a big first step into running, with his first organized run this Border Days.
Margaret Frei told the Free Press she usually wears a watch, but, "it was just for fun today."
It was the family's fourth year running in Grangeville, and next year, Margaret Frei said, will be daughter Gretel's first.
The Freis run a lot, with Margaret scheduling a triathlon in Coeur d'Alene this August, having caught the Lolo Pass run on the way over from Montana this year.
Official times weren't immediately available after the race last Thursday, but Nezperce High School cross-country standout Joe McGuigan knew it wasn't his best.
"I ran it in 20:40 a couple of years ago, and I came in a little faster this year," he said shortly after finishing first overall. "It's not a PR, though. I've run the old course about 20 times in the past two weeks, and I could do it in about 16 minutes. But the course was a little different today, with more hills than I thought. I'd have worn some different shoes if I had known."
"But I had fun, and that's what important," he added.