The Vinyl Bar, LLC, is open at 416 Main Street in Kamiah. Stop in for custom clothing, hats, auto decals, business signs, tumblers and more. Call 208-405-9045.
Don't forget to check out Haley Wemhoff's Untamed Daisy Boutique, 158 East Main Street, Grangeville.
If you've been paying attention to The Family Dollar in Grangeville, you may have noticed some activity on the side of the building that has been unused.
Here's the scoop: Dollar Tree (also owned by Family Dollar owner) will be merging with Grangeville's Family Dollar to make one store (I'm not sure what they will call it?). Current plans are on March 19, Family Dollar will close, and the company will come in and change/set up the entire store for the new venture. It will reopen on March 25.
Stay tuned for any details and/or updates.
The Idaho State Tax Commission starts processing 2020 Idaho individual income tax returns on Friday, Feb. 12. The Internal Revenue Service begins processing federal returns the same day.
You can check your refund status or find tax help at tax.idaho.gov. To find a Tax Commission office near you, go online to tax.idaho.gov/visit. The deadline to file 2020 income taxes is Thursday, April 15.
Note the Idaho State Tax Commission and the federal Taxpayer Advocate Service will offer the free webinar "Tips for Filing Your 2020 Income Tax Return," Feb. 17, March 17 or April 6. All sessions are from 9 a.m. to noon MST.
The online class will cover new tax credits, what pandemic-related income is taxable and what isn't, what slows down a refund, avoiding common errors, and much more. It also includes how to find free tax preparation help, who can e-file for free, and how to choose the right tax preparer.
Have you heard about Pinehurst Resort's cabins and RV spots? Located at 5604 Highway 95, 12 miles south of Riggins (New Meadows address), seven cabins and seven RV spots are available along the river. A great spot for a fishing party, and the resort is pet friendly. Log onto https://pinehurstresort.us. Call 208-628-3323; look for Pinehurst cabins and rvs on Facebook.
The Grangeville Farmers' Market will sponsor "Growing and Using Microgreens: A Nutrient Powerhouse," with Melissa Knapton Thursday, Feb. 18, 7 p.m. The workshop will be broadcast via Zoom. If you are interested in joining, contact Melissa at tenbluebirdacres@gmail.com and she will email you a link. For those without computer access, a computer will be set up and linked in from the Super 8, as well. The workshop will go about one hour. Questions can be asked via the Zoom chat option.
Microgreens are vegetable greens harvested shortly after sprouting. They are considered a superfood and provide a nutritional powerhouse compared to its mature vegetative counterpart. Melissa will discuss how to grow, seed varieties, troubleshooting and nutrition. Melissa is a personal trainer and nutritional coach. She owns a 10-acre farm outside Kooskia. She started her family-owned and operated commercial microgreen business, Ten Bluebird Acres, in 2016. She sells microgreens at the Kooskia and Moscow farmers' markets, as well as year-round from her home. She also sells microgreen kits for those wanting to try growing their own. You can check her out on Facebook and Instagram.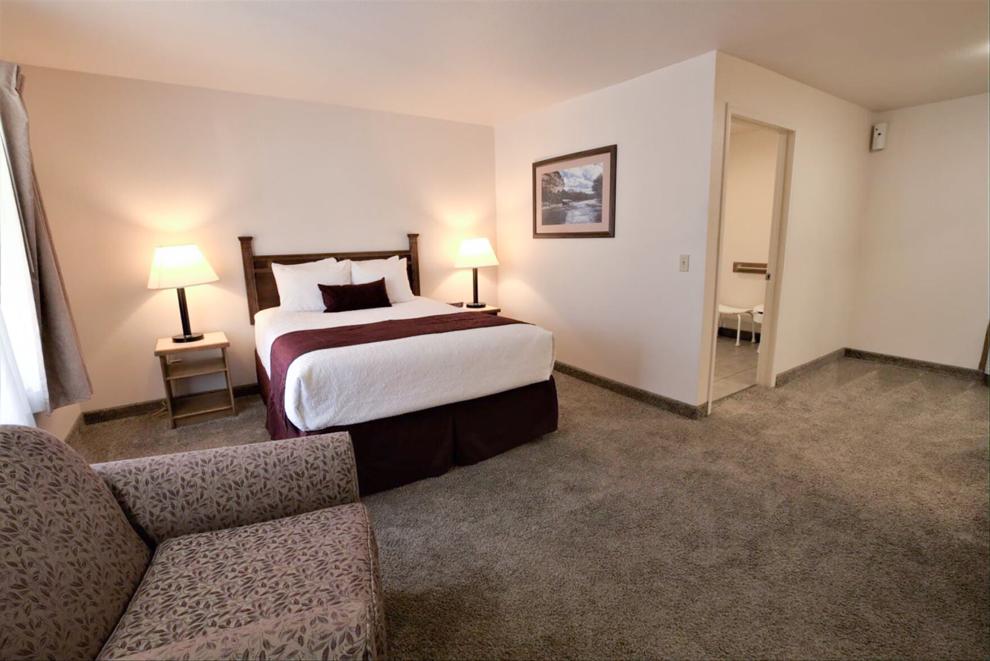 Clearwater 12 Motel, 108 E. 3rd Street, U.S. Highway 12, Kamiah, has some nicely remodeled rooms. Stop in if you're visiting Kamiah, log onto www.clearwater12motel.com, or call 208-935-2671.
Here's another couple of words from The Dictionary of Obscure Sorrows (words based on emotions people feel but cannot explain): vemodalen — the frustration of photographing something amazing when thousands of identical photos already exist; and liberosis ­— the desire to care less about things.