GRANGEVILLE — A project that started in July of 2020 is coming to fruition for a local couple.
Silas Whitley and Jodi Kaschmitter of Cottonwood will open their café-style restaurant, Three Mile, to the public on Feb. 14. Three Mile is located at 123 West Main Street, Grangeville.
"I saw the building was on the market for quite a while and thought, 'why not?'" Whitley smiled. The building has formerly housed The Camas Café, Twisted Cellar and Barb's Café, among other eateries.
The son of Floyd and Darla (Anglen) Whitley, he graduated from Prairie High School in 2011, and went on to study geology at the University of Idaho. He worked in GIS (geographic information systems), then obtained his master's degree in natural resources, also from the U of I. Currently, he is employed by the Idaho Department of Lands as a remote sensing analyst.
Kaschmitter, the daughter of Tim and Carrie Kaschmitter, graduated in 2013 from Grangeville High School and also went on to the U of I where she received her degree in animal and veterinary sciences.
"I switched gears then," she smiled. She found her niche in laboratory work and is currently working to become certified in medical laboratory science. She currently works full time in the lab and emergency room at St. Mary's Hospital in Cottonwood.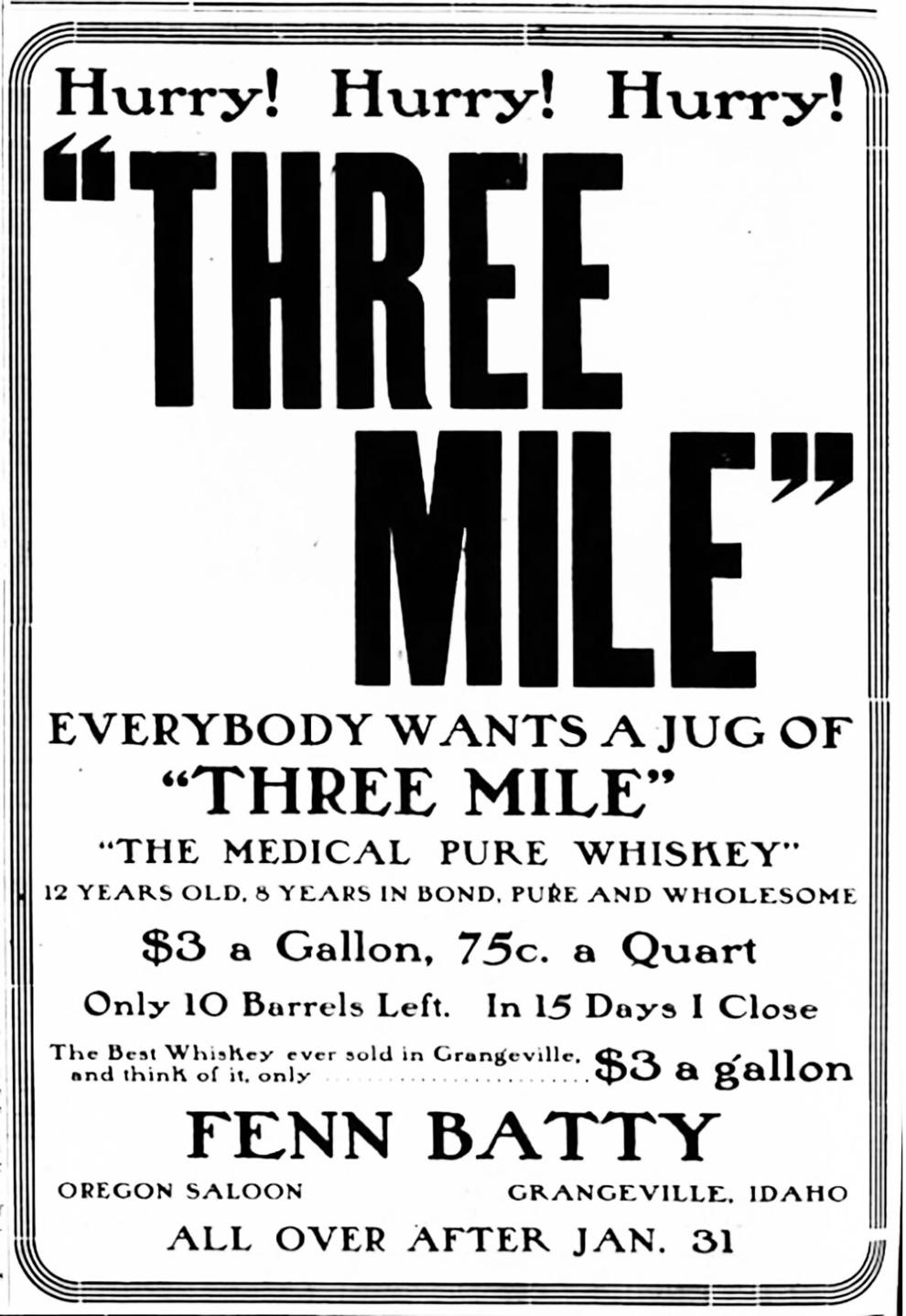 The young couple haven't let their careers – and both said they love their jobs – get in the way of this new adventure as pub owners.
"I've been brewing my own beer for quite a while," Whitley explained, saying his parents got him interested in the home brew hobby. Now, he will bring those skills to Three Mile.
The family-friendly, café-style restaurant will be open Fridays, Saturdays and Sundays from 10 a.m. to 9 p.m. at first. Whitley is brewing his own beer in the basement and will offer his creations on tap, as well as varieties from other vendors. Hamburgers, sandwiches, milkshakes and other café-style food will also be available.
The couple spent the past seven-plus months, along with many hours of volunteer time from friends and family, to tear out all the carpet in the business and put in all new laminate flooring, as well as paint and add corrugated metal to several areas.
"It's definitely been a lot of work – Silas has especially put in a ton of time — but nice to see it come along," Kaschmitter said.
"We couldn't have done it without all the help we've had. We really appreciate it," Whitley added.
The couple, even though they both grew up in Idaho County, actually met in Moscow where, on their first date, they played Christmas trivia at the Ale House.
"I would really love to add a trivia night here at some point," Kaschmitter said.
When they aren't working and have free time, they like to hike into hot springs, ski and mountain bike, as well as spend time with their dogs.
Three Mile will host a soft opening Feb. 13 for family and friends, and then open to the public on Feb. 14.
Takeout will be available (customer pickup) and a menu will soon be on an upcoming website where orders can be made on-line. Check out Three Mile on Facebook, stop by 123 West Main Street, or call 208-451-0292.