GRANGEVILLE – "The Clearwater Basin Collaborative (CBC) doesn't have consensus on everything it's working on," said its co-chair Bill Higgins. "What we do have consensus on is increased active management and restoration on the forest; we've seen that in recent years. And all of you who live around here have been seeing more activity than what we have seen seven, eight or 10 years ago."
For more than a decade, the CBC has represented diverse interests in public lands management, including the forest products industry, conservation and recreation groups, and local governments. Last week, the collaborative expanded its public outreach and awareness of its activities and successes -- in collaboration with the Nez Perce-Clearwater National Forests (NPCNF) -- with the first of a series of community informational meeting on numerous projects in planning and under way. Along with information, the meetings also serve the public to allow for questions and establish contacts to find out more about the work they have interest in.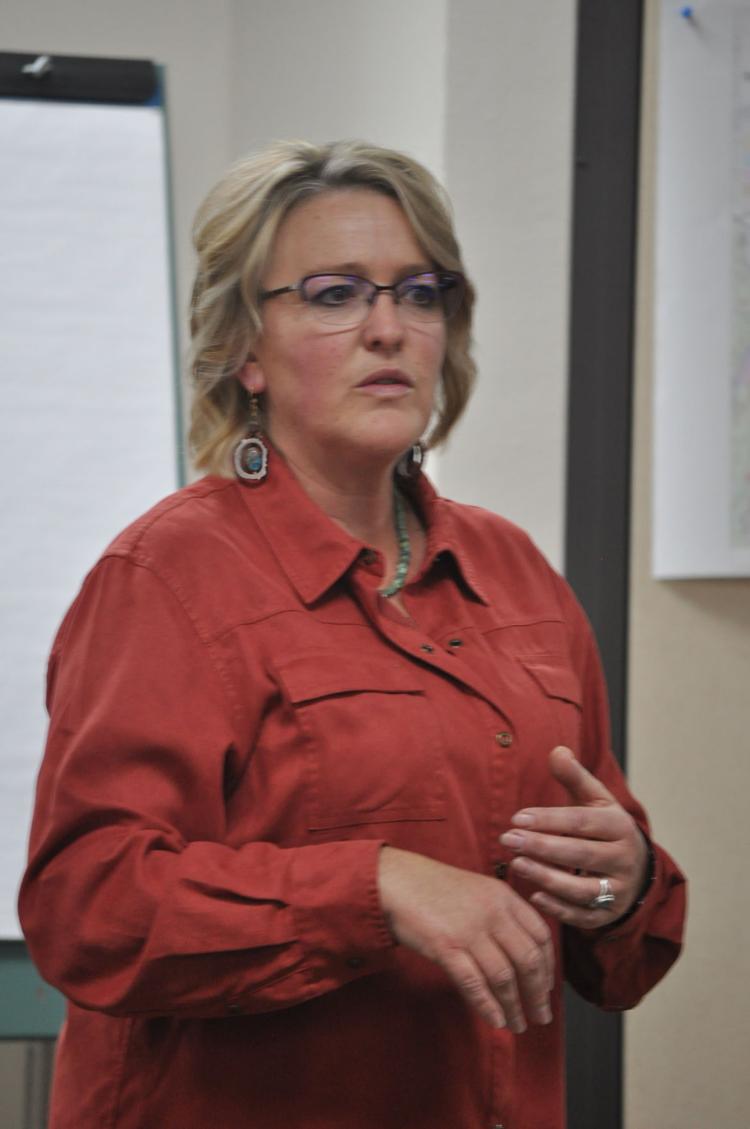 "We on the Nez-Clear have had a long relationship with the CBC. We've been key partners with what they've been doing for the last 10 years," said Cheryl Probert, NPCNF supervisor, speaking to more than 45 people who attended a Wednesday evening meeting at the USFS offices in Grangeville, Oct. 30. The collaboration, understanding and "working among people with a lot of different factions, a lot of different values, has been instrumental in helping us get out of that litigation-heavy mode and analysis mode where we weren't able to get anything as far as vegetation management on the ground."
The CBC was originally convened in 2008 by Sen. Mike Crapo, R-Idaho, in response to a decade of protests, appeals and litigation involving public lands management. It formally started work that May, tasked with finding solutions in areas of landscape restoration, recreation, rural economies and land allocation.
"Having a larger group that really has a broader perspective that we can all coalesce around for things that are really important in our area; taking care of our forests, taking care of our communities has been instrumental in our success," Probert said.
Timber output, for example, going back to 2004 to 2006, around six million board feet came off the forests. Within the last four to five years, the forest doubled its timber output, "and this year we sold over 80 million and are on our way to our 2020 target," she said, "and it's all because of the folks ringed around the room…. We're excited to be working with the CBC."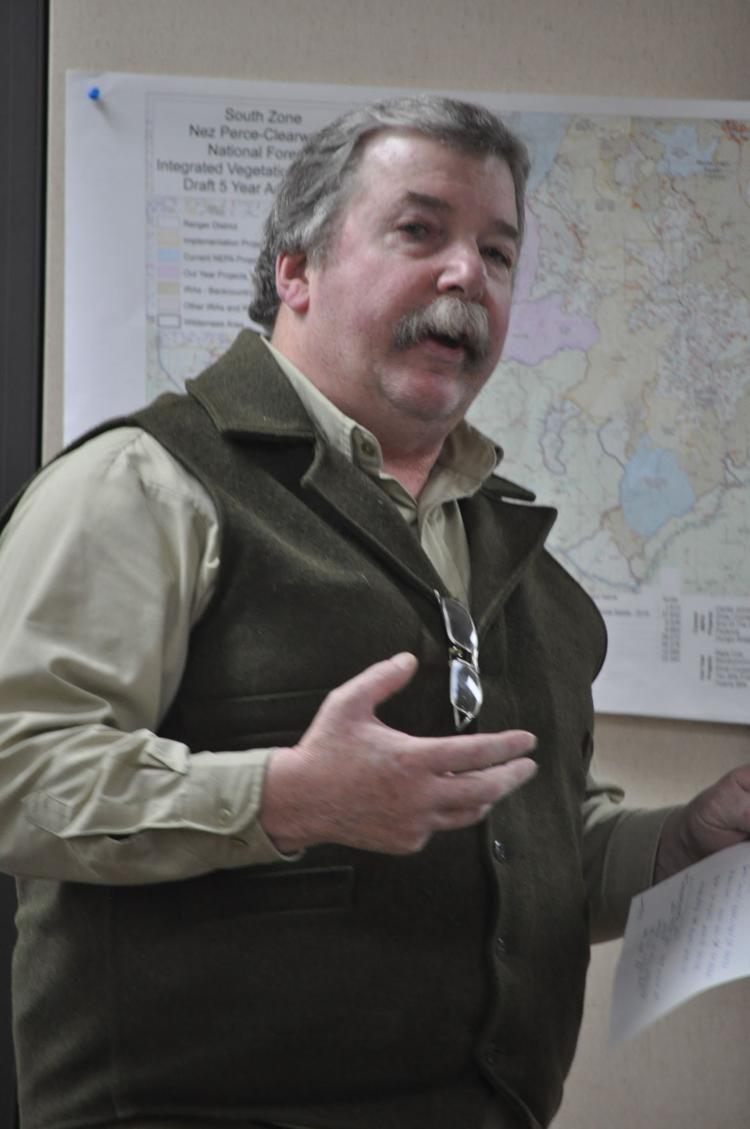 Largely, the one-and-a half-hour meeting included district ranger summaries on forest projects in varied stages of progress – from still in planning stages to those signed and ready to proceed. These were overviews, from the "30,000-foot level," explained Terry Nevius, Red River District ranger, that allowed him to summarize project descriptions within that evening's meeting time and be available for questions or to establish contacts for later discussions.
Within his district, the Dixie-Comstock Community Protection Project will be fuels reduction to reduce wildfire risk for this area and surrounding federal lands. Much the same purpose is set for the 20-mile project, which will be conducted with state assistance, authorized through the Good Neighbor Authority.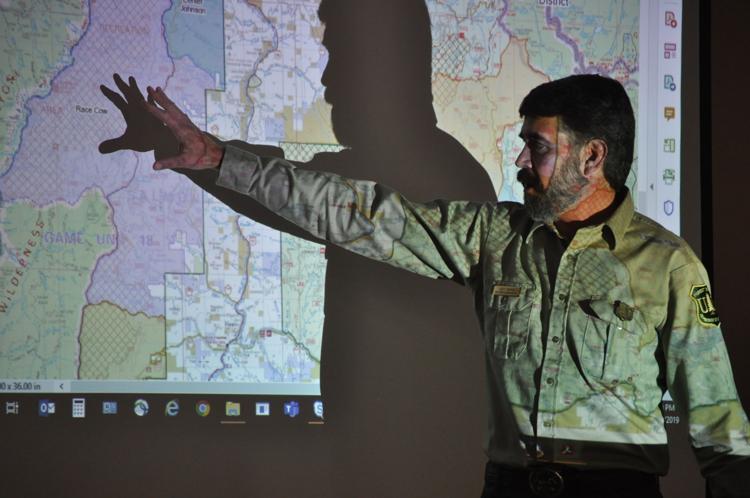 Jeff Shinn, Salmon River District ranger, touched on the Race Cow Project, in an area between the Snake and Salmon rivers, working with the Wallowa-Whitman National Forest and CBC, for forest health, which will include some timber harvest and prescribed fire. In that same area, the current Center-Johnson Project will address insect infestation and disease, and, being in the WUI (wildland-urban interface), it will work to protect adjacent private lands.
"End of the World, this is our largest project," Shinn said, at 50,000 acres, addressing forest health, insects, disease and fuels reduction. Of this figure, 19,000 acres alone will be just in vegetation treatment. "It's an area right close to Grangeville where a lot people recreate, and it's an area people love, so we wanted to make sure we had a lot of involvement from folks in developing this project," he said, noting that besides public meetings, it included conversations with city and county government, and area field trips.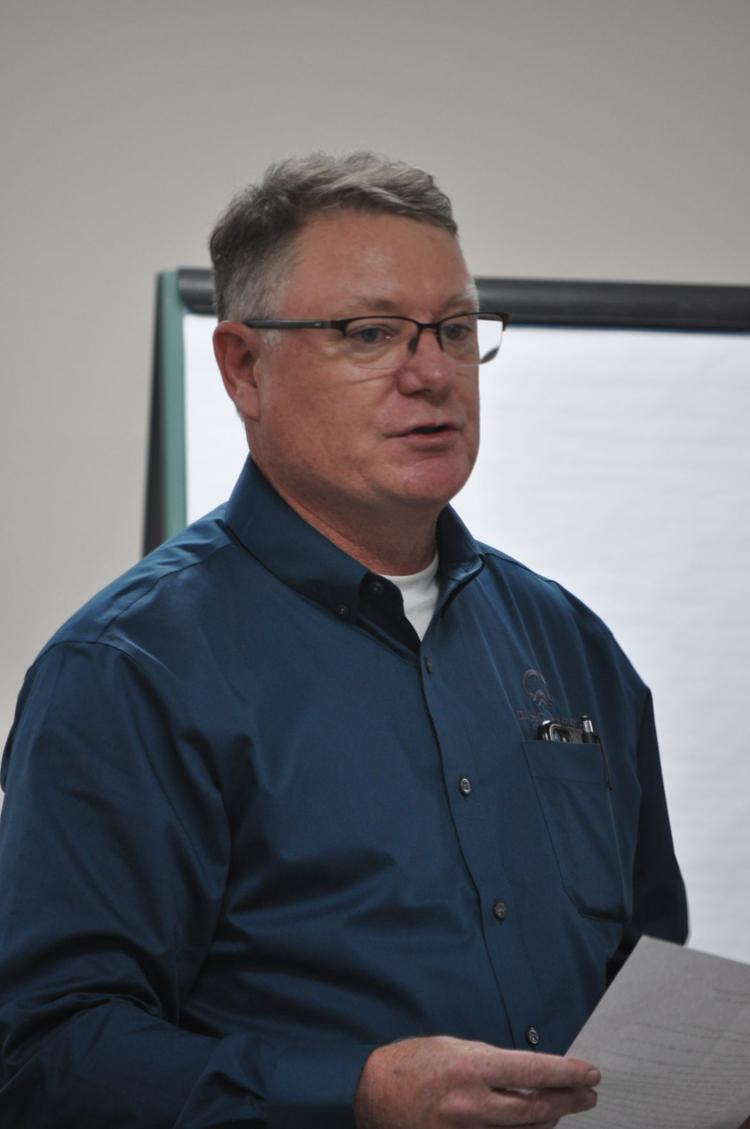 Both Shinn and Higgins explained on a project of this size, treatments and multiple timber sales will be conducted for several years.
"19,000 acres of treatment won't happen in one year," Higgins said. Another of these large projects, Shinn continued, is the 30,000-acre Hungry Ridge, to address forest health, reduce fuels, and improve wildlife and watershed health. Of this, 11,000 acres will be in vegetation treatments: "Another one of those projects that takes place over several years," Shinn said.
Nevius discussed the current looper moth infestation, affecting trees on the forest, and the subject of a recent meeting in Elk City. From this point, while the situation looks bad, "it may not be as bad as it looks," he said. Tree recovery is possible, even those with up to 90-percent needle defoliation or with 70-percent red needles. "We'll have to go to next spring and ground truth that to see whether trees are showing mortality or not, and if they are dead, plan on going in there and salvage those. The quickest are those with the least issues. We'll focus on those first to get done, and then take on the others as time allows."
Probert was questioned on whether the agency has worked to streamline the NEPA (National Environmental Policy Act) process, which she explained on how processes have been improved overall.
"Over the last five to seven years, Congress has really engaged with forest health and talking about new tools to work through our processes faster," she said. Some include categorial exclusions and the Forest Restoration Act, which streamline the analysis process. "We use numerous tools to help get us through our processes," and while she acknowledged the public perception these are "cumbersome and long," what this means for public engagement is more time for people to become involved, and, in fact, programs are developed to have more collaboration on the front end.
"Anecdotally, the length of time it takes us to get decisions out is shorter than it was five years ago," Probert later continued. "I get to sign a lot more decisions nowadays than when I first got here in 2014."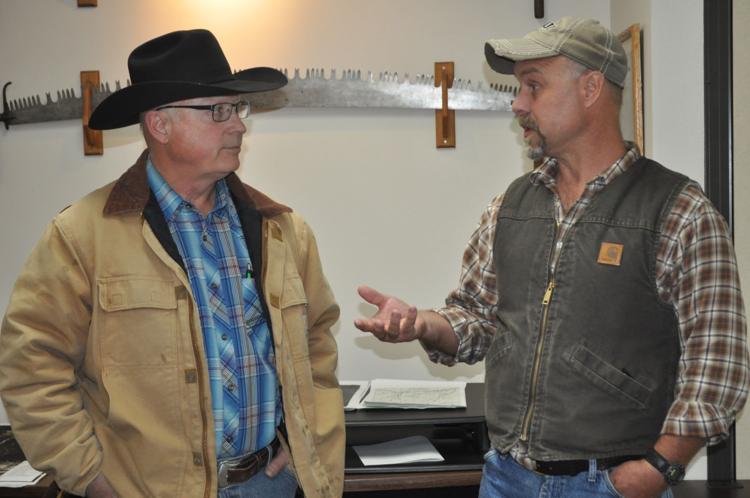 Higgins closed the evening, asking for feedback to improve subsequent CBC public meetings, the next of which is scheduled for Jan. 29 in Kamiah, at which will be discussed projects on the Lochsa, Moose Creek and Powell ranger districts.
"Our goal of these meetings is to raise awareness of the public as to what is going on around the forest locally," he said, "give them an opportunity to ask questions and engage."