COTTONWOOD – More than 30 people gathered at the Monastery of St. Gertrude's Spirit Center Thursday, March 28, for the think-tank session, "Creating an Economy for the Future."
Australian David Beurle of the company "future: iQ," facilitated the program, which was sponsored by CEDA (Clearwater Economic Development Association) of Lewiston.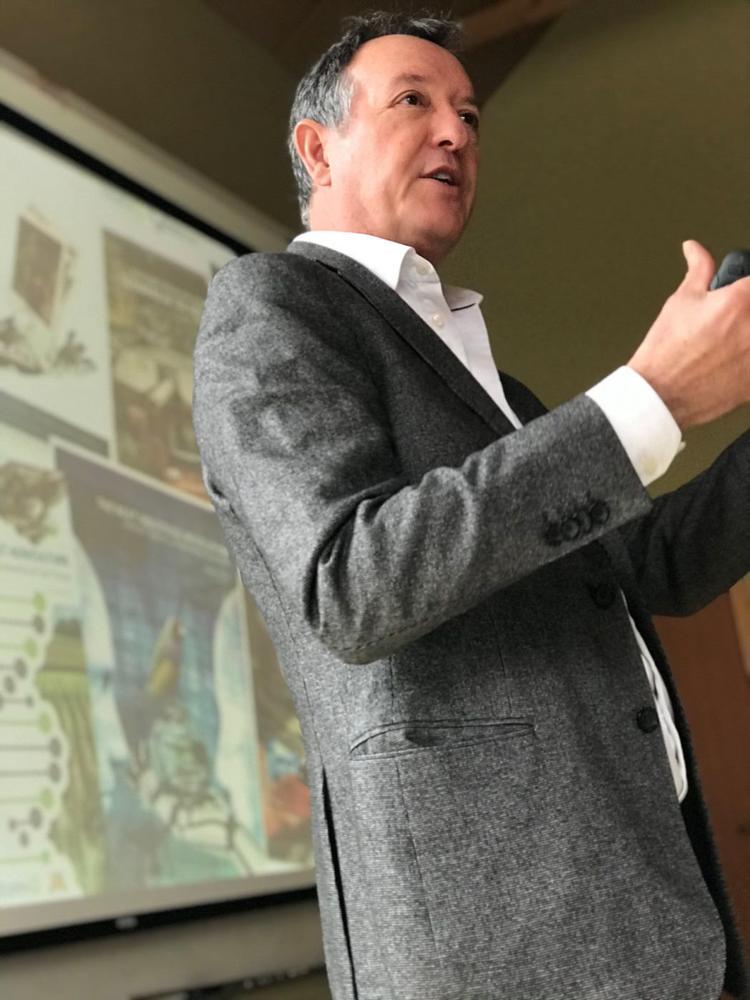 "I'm hoping we can take the information from today and fold it into the larger, broader regional piece," said Christine Frei with CEDA.
Beurle spent time exploring deep dives into future trends within the categories of global, regional and local areas, as well as emergency issues facing each.
"Trends show us big forces are shaping our future. Urban living will be an issue along with climate change, a shift in societal values, energy, food and water crisis, as well as huge technological changes during the next 50 years," he said.
Beurle asked attendees what problems they foresee in their futures, locally and regionally.
"I see a decrease in rural population, issues with transportation, lack of communication technology as well as lack of small business development," former state representative John Rusche said, "all making people find jobs elsewhere."
Riggins Mayor Glenna McClure referenced kids leaving the area following high school, an increasing elderly population and lack of adequate housing.
Gary Ball with the City of Craigmont expressed concerns about transportation, including infrastructure on U.S. Highway 95 for transporting food.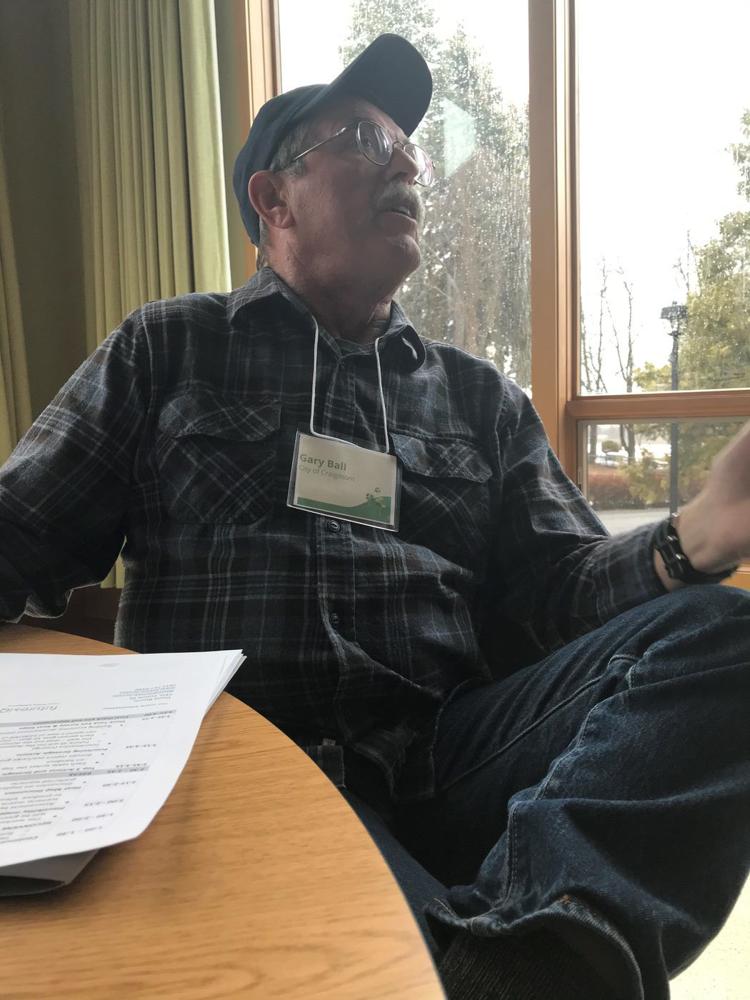 Several attendees referenced the lack of a substantial work force.
Dodd Snodgrass, CEDA, said with local school levies not passing and the education needs throughout the state may put more and more of a tax burden on Idaho's citizens.
"For a lot of us here, our world view was formed at a population of about 3 billion, -- but now we're here at abut 7 billion and trying to deal with that," Beurle continued.
He explained while the U.S. has and will probably continue to have negative to static population growth, Asia and Africa will have as much as 100 percent increases. He said in 1950, 100 million U.S. citizens (64 percent) lived in urban areas, while in 2010, that number rose to 255 million, or 82 percent, in urban areas. By 2050, it is estimated that number will be 365 million, or 90 percent.
"There will be an epic pivot from agrarian-based to urban-based living," he said. Already, currently, he added, 1,000 people a week are moving to Seattle and 100 a week to Portland, Ore.
Beurle spoke about a shift in buying power throughout the world, and that there will be "an entirely different value set as that power shift changes from Baby Boomers to Millennials."
Beurle predicts society value changes will include "consumption of animal proteins will become as unattractive as smoking." He said by 2050, energy use will see a 40 percent increase, and food demand will increase 60 percent. As the climate continues to change, he said, "there will be winners and losers."
"This region looks to be a winner in many ways, and this will actually present opportunities for growing more and different crops, as well as having the fresh water supply to do so," he said.
Beurle presented a variety of additional trends and statistics, then attendees began to break out into groups to work on strategies for the local and regional economies based on the information he provided, as well as their own knowledge on the area's strengths.
In the end, participants suggested eight strategic pillars for a five-year impact:
Build high-speed Internet across the region.
Have set knowledge transfer on emergency trends.
Focus on regional alignment.
Explore value-added agriculture products and shop locally.
Expand critical transportation infrastructure.
Bring global attention to tourism in North Central Idaho.
Become an innovation incubator.
Increase heft/influence at the state level.
To follow this topic or for any additional information, contact Clearwater Economic Development Association, 1626 6th Ave N., Lewiston ID 83501; phone 208-746-0015.