GRANGEVILLE – Council stood firm last week, staying with existing code that limits where residents may have chickens within town.
However, that didn't end discussion on having fowl in the city.
Councilors also emphasized residents have the conditional use process to allow case-by-case applications to be reviewed to allow exceptions to the rule.
"With the conditional use, you get to talk with your neighbors, and they can say yes or no, and then you take it to the P&Z [planning and zoning commission] and have a decision made," said councilor Beryl Grant. This allows others who may be affected by the proposal to have a say in the matter, and it provides for exceptions to be made to city regulations based on their individual merits.
"It's a great format," she said.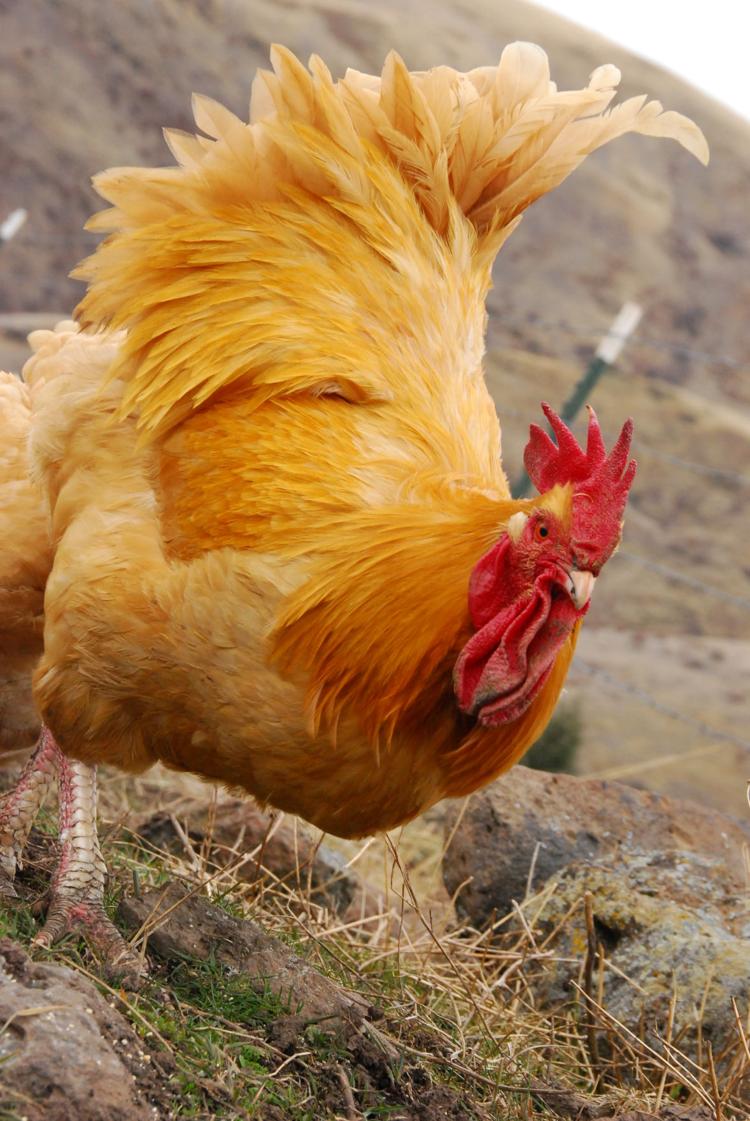 Deliberated at the June 15 council meeting, this matter continued a discussion started with an April 20 request by resident Jerrilyn Elliot, who asked for municipal code to be changed in allowing chickens throughout all city zones. Currently, chickens are allowed within residential zone B and industrial, and are prohibited in residential zone A and commercial.
Last Monday, Elliot presented council a petition with more than 150 signatures of those favoring the change. Her proposal was modeled after other Idaho communities where this is allowed, which would include requiring chickens be kept in a coop, and no roosters. As a source of eggs for her family, as well as a good activity for her children to be involved with, raising chickens became more pertinent for Elliot recently.
"A few months ago, we could not find eggs in the store due to COVID," she said. "That was a huge eye-opener to me of being more self-reliant and how chickens could be a great benefit to our family."
Council consensus was encouraging those who live in zone A and commercial and who want to raise chickens to go through the conditional use process. This process involves notification of neighbors within a certain radius of the property in question for their input on the proposal, followed by review and a public hearing through the city's planning and zoning commission. From this, the commission will make a recommendation to the city council, which will approve or deny the request.
Changing the regulations to allow this activity through all city zones would not allow for those neighbors, who would be impacted by this, to have a say in the matter. And a blanket policy would cause an enforcement issue, according to Grangeville Police Chief Morgan Drew.
"We would have to police the entire city for usage," Drew said, and as well, the city currently has no facility to impound chickens in the event a violation would result in their being removed from a property. The number of chicken owners in the city has decreased since he came to work with the city eight years ago. "There's still plenty of them out there and we still get calls," he said. "The conditional use process is in place for situations like this, and it helps law enforcement because we have some recourse if folks are not following the permit, to take care of that on an individual basis and not dealing with a bunch of things getting out of hand."
City attorney Adam Green also spoke to the council on considering the costs associated with making regulations.
"It just doesn't end with Morgan writing a citation. Really, that is just he beginning," he said, in a process involving numerous steps, among which are notification of those involved in the case, in scheduling the case for hearings and trial, as well as testimony to be provided by the complainant and officers. Judicial resources are limited, and both the prosecutor's office and police are encouraged to resolve such issues, rather than have these go to court.
"More regulations mean more time spent in court, more hours on that increase cost to the city, and its taxing upon the police department," Green said. "There's a cost to that."
In other council business:
Chief Drew spoke to a question by councilor Michael Peterson on national issues involving policing, noting concerns with what is being considered and the present social climate.
"There are some worrying aspects with that," he said of the JUSTICE (Just and Unifying Solutions to Invigorate Communities Everywhere) Act, "especially the change with the qualified immunity statute and how use of force is actually viewed and the standard it's viewed under. Now it is under a reasonableness standard, and to change it to necessary…not just reasonable, but necessary."
Last week, U.S. Senator Mike Crapo announced he became an original co-sponsor of JUSTICE Act. According to Crapo, the bill aims to rebuild the lost confidence in many institutions designed for the purposes of keeping communities safe.
Morgan said he would wish to see the system, "be given a chance to work with the facts of what is going on in these instances…. The justice system does not move at the speed of light. The facts need to come out, people need to be held accountable for their actions. I have not seen any facts yet. I have almost 31 years in this business and I have never seen someone convicted so quickly without any facts to back it up."
As a result of the current situation, this will impact public perception of policing, he said, and it will aggravate an already difficult situation presently for recruiting for people to become police officers.
"That being said, here in Grangeville and in Idaho, in conversations I've had with Mark [Estess, executive director, Idaho Chiefs of Police Association, "we have a tremendous amount of support from our communities, a tremendous amount of support from the legislature, and tremendous amount of support from you guys, which we appreciate very much."